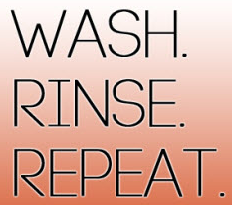 Wash, rinse and repeat seems to be the way markets are rolling. Last week we had an early oversold Monday rally followed by furious propping to close the week. Tuesday we opened higher and then reversed. Wednesday once again. Friday's payroll report might be good news for the QE crowd (if weak) and great news if "good" perhaps. Odd stuff, eh?
China stocks fell as the government stated there won't be a $350 billion stimulus package. Italy's bond auction met with poor demand as contagion fears spread. Bankia's government takeover still meets with uncertain financing needs as Spanish banks saw €31 billion in outflows this month.
U.S. Pending Home Sales fell (-5.5% vs 4.1% prior) which didn't help U.S. markets even though some thought more QE would be the outcome. The Fed's Fisher chimed-in that the Fed wasn't the problem but "feckless" (code for "gutless") politicians.
To placate the base and his green energy pals, the Obama Administration levied duties on wind towers from China. You see they can manufacture this kind of stuff (solar, wind and etc) more cheaply than the Solyndra's of the world. U.S. consumers will bear the cost for this.
Word has it the 10-year Treasury bond (NYSEARCA:IEF) posted a 200 year low in yield (1.60%). How strange it is to lock-up money for 10 years at what is currently a negative yield plus take duration risk.
Commodities (NYSE:DBC) & (NYSEARCA:USO) etc. continue to take a drubbing as the world spins toward some form of recession or worse. Gold (NYSEARCA:GLD) on the other hand may finally disconnect from its normal inverse relationship with the dollar (NYSEARCA:UUP) as both rallied Wednesday. This may be due to the notion that the eurozone could break apart. There were rumors today that Germany could bolt from the euro and EMU before Greece. That's an idea that needs to be road tested.
Tuesday's rally was completely undone and it's pointless to point out the litany of falling sectors.
Volume was similar to Tuesday's buying while breadth per the WSJ was negative. Premium members to the ETF Digest receive added signals when markets become extended such as DeMark triggers to exit overbought/oversold conditions.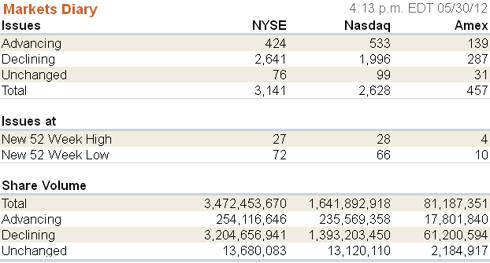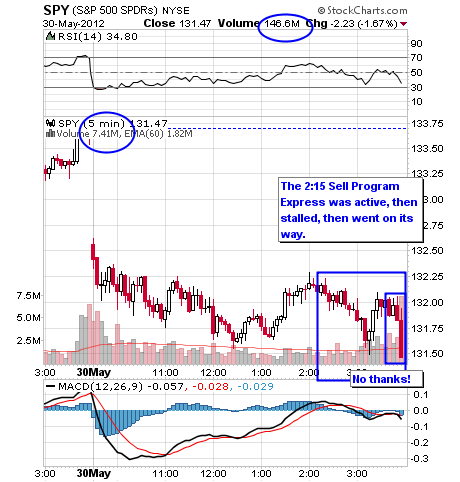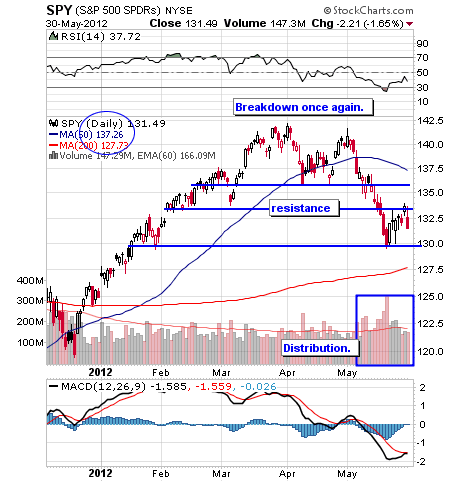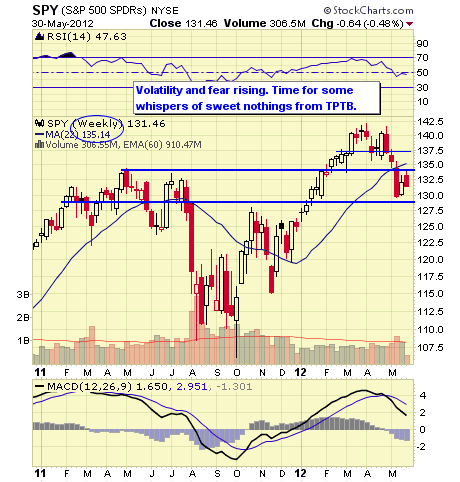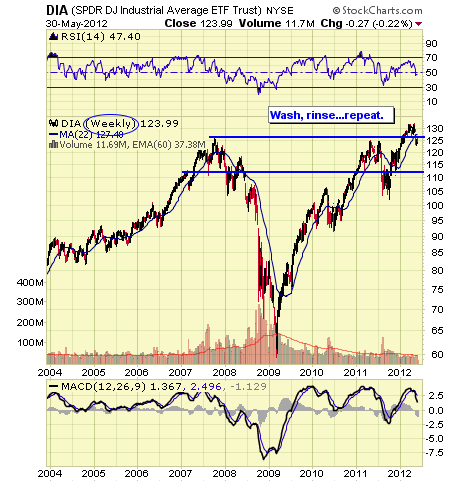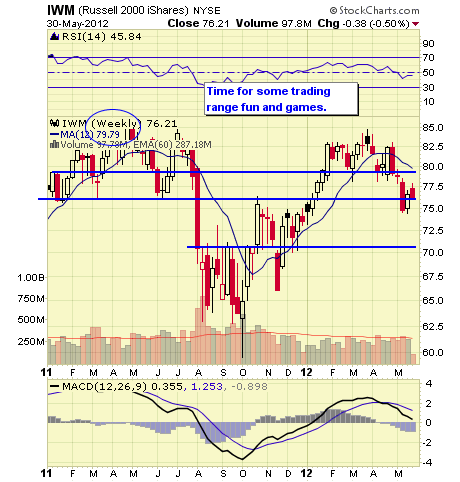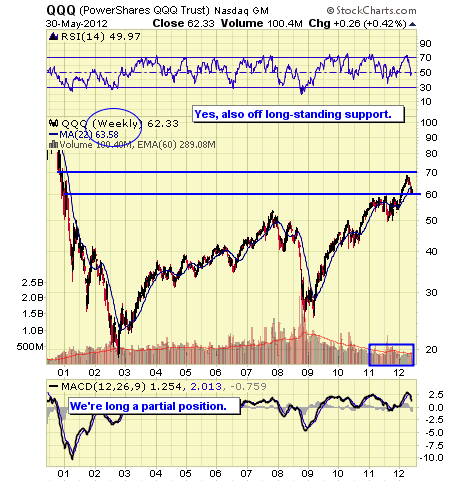 Continue to U.S. Sector, Stocks & Bond ETFs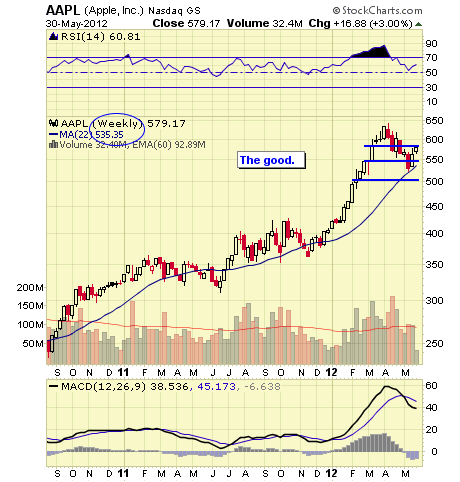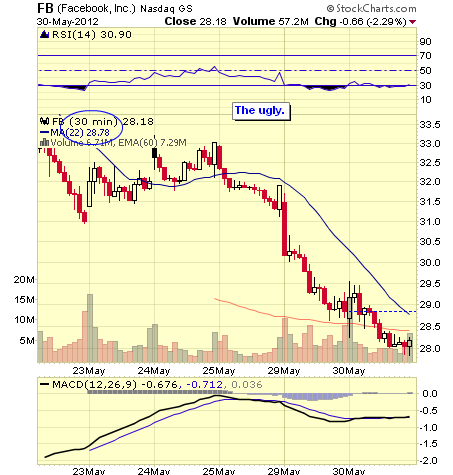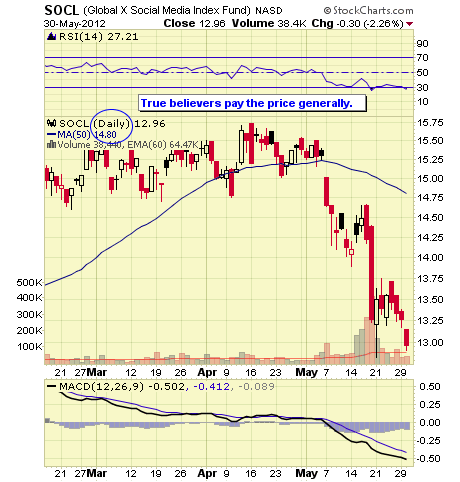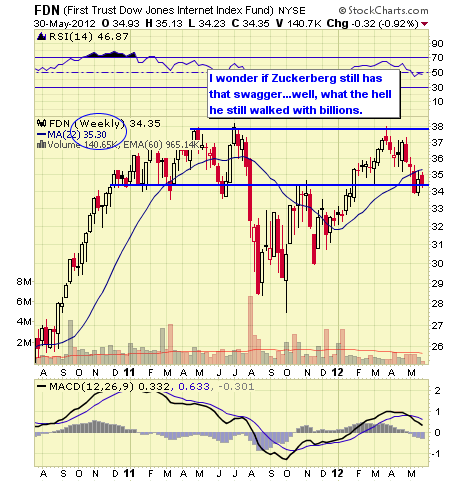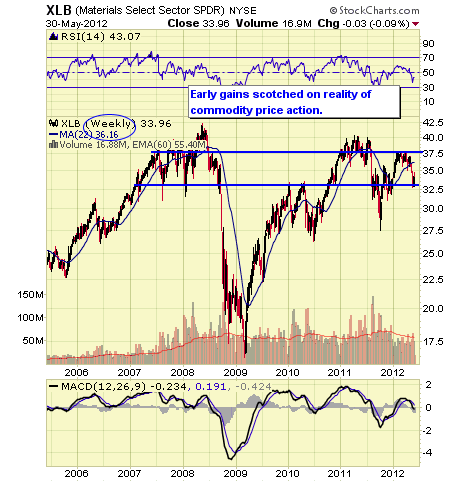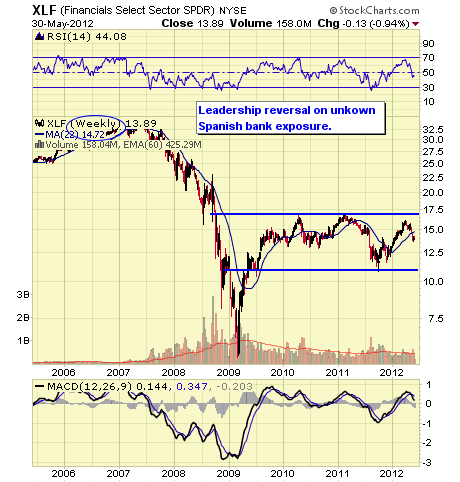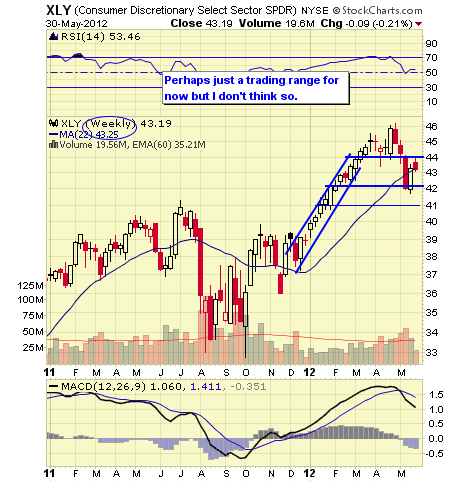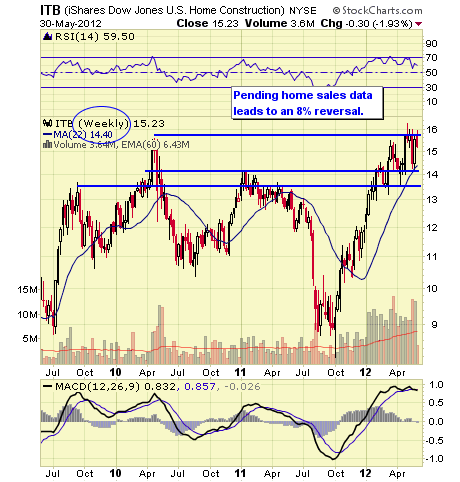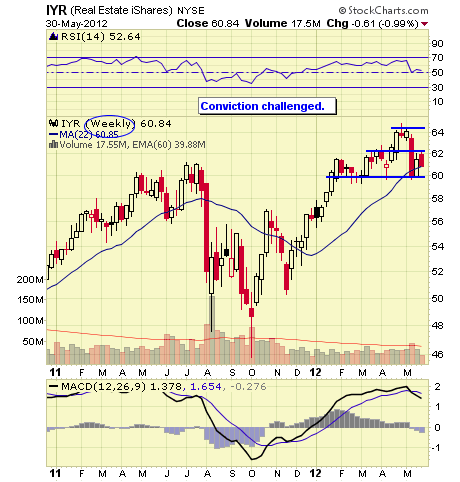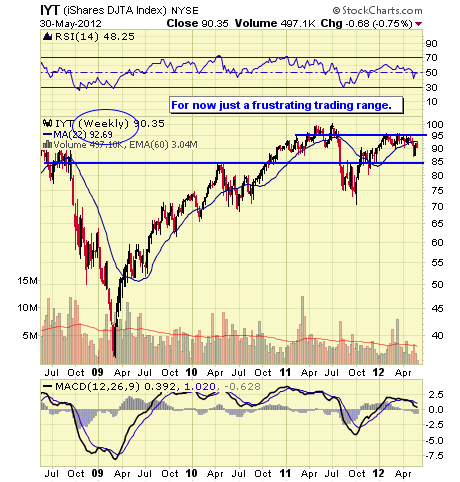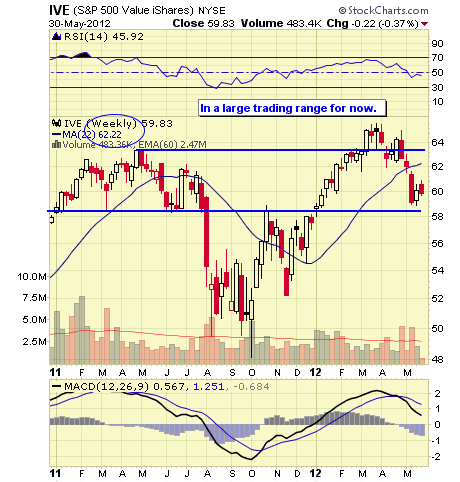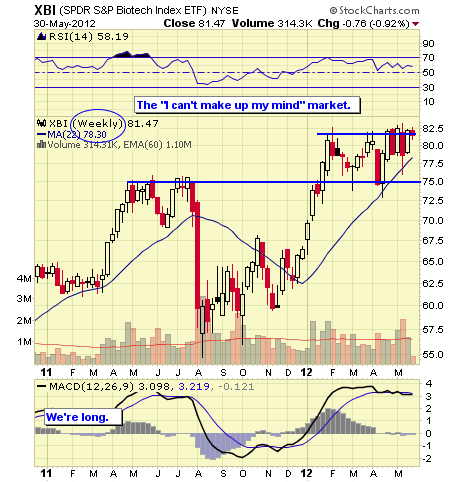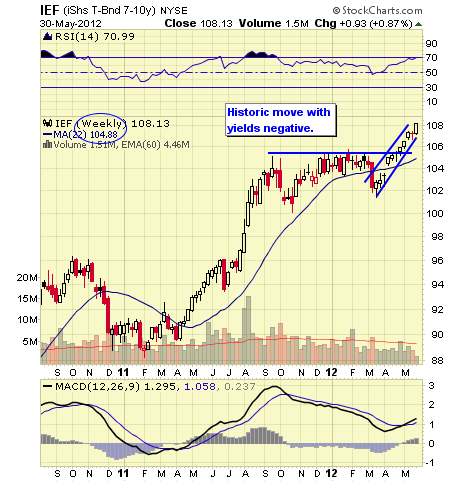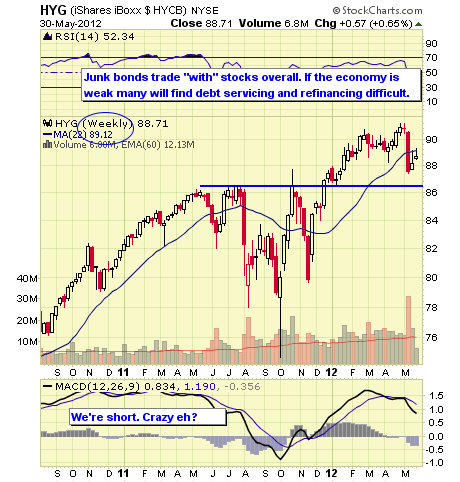 Continue to Currency & Commodity Market ETFs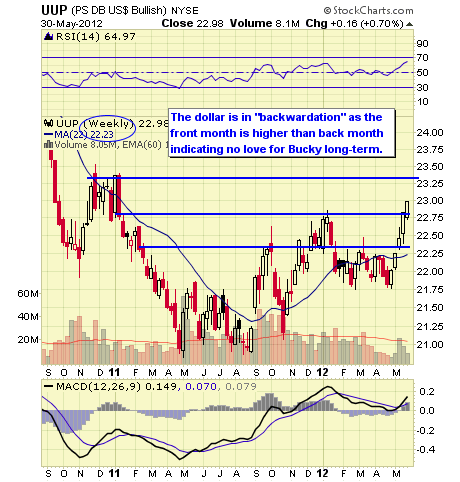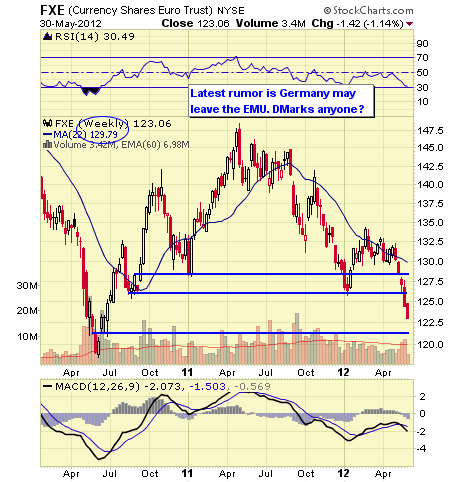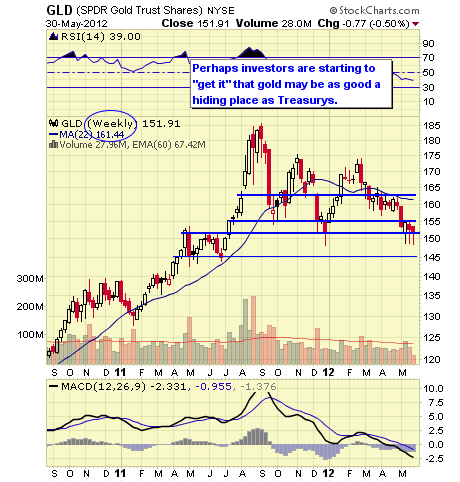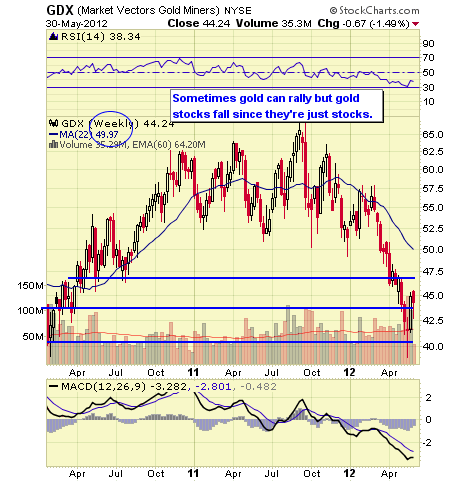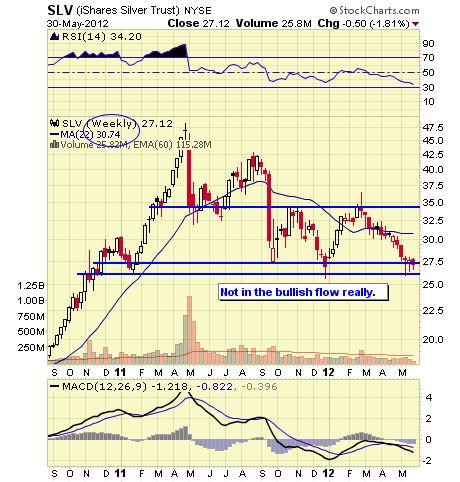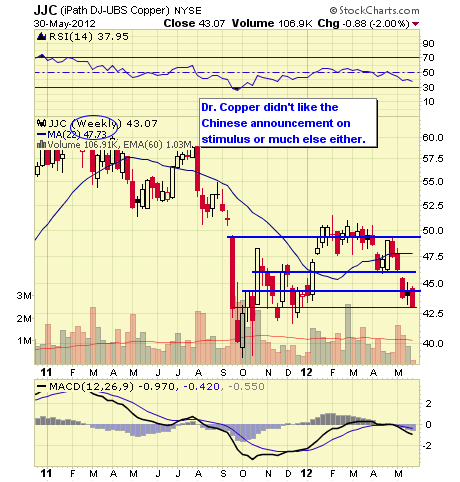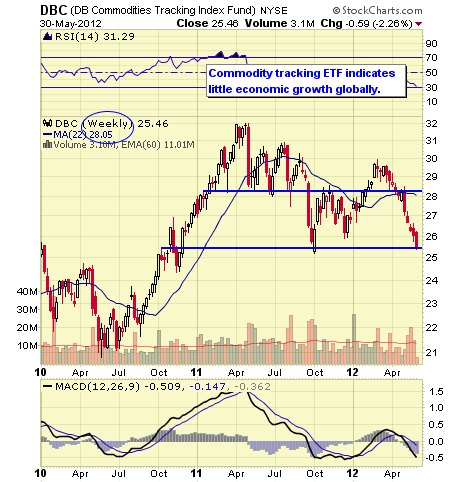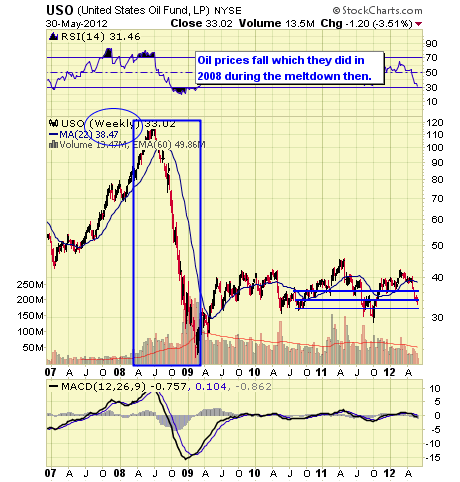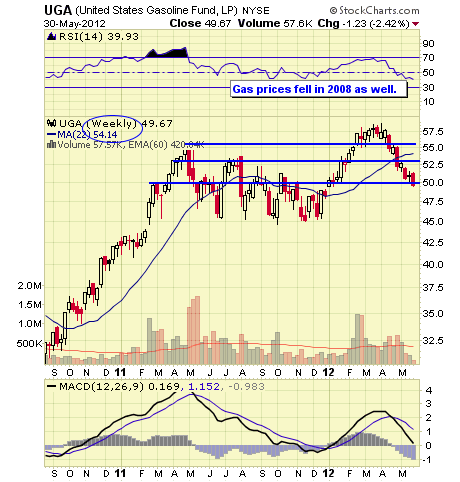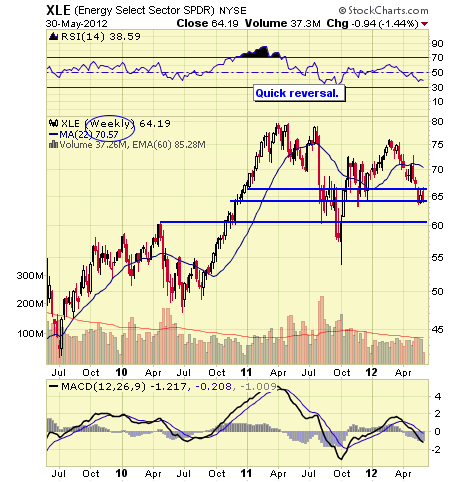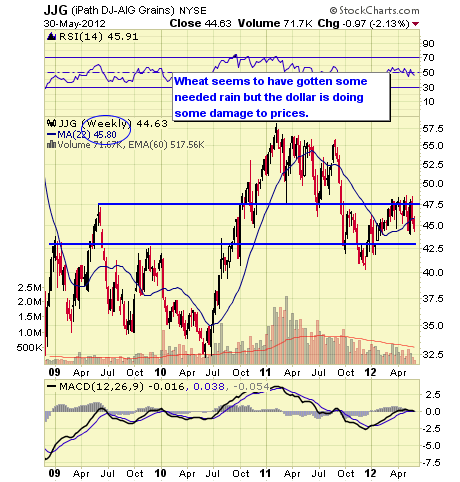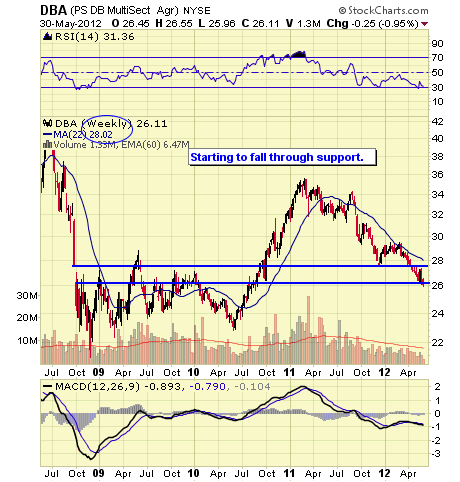 Continue to Overseas Sectors & ETFs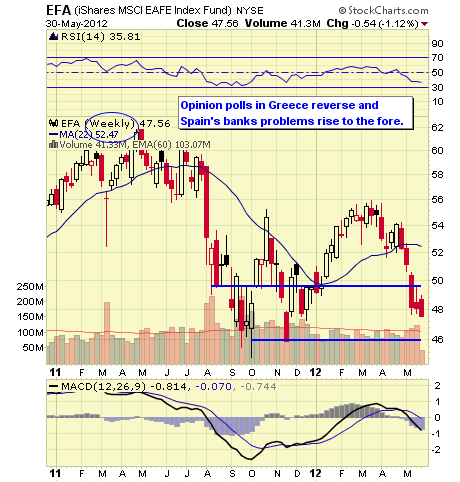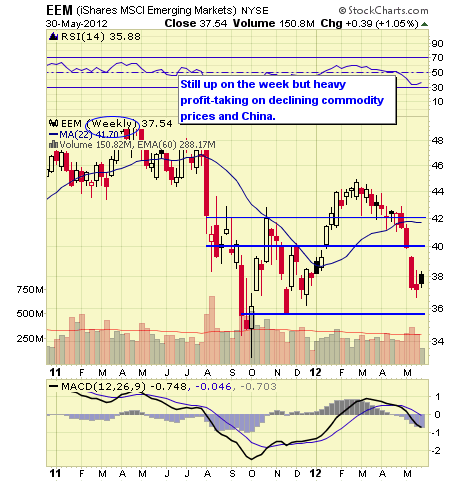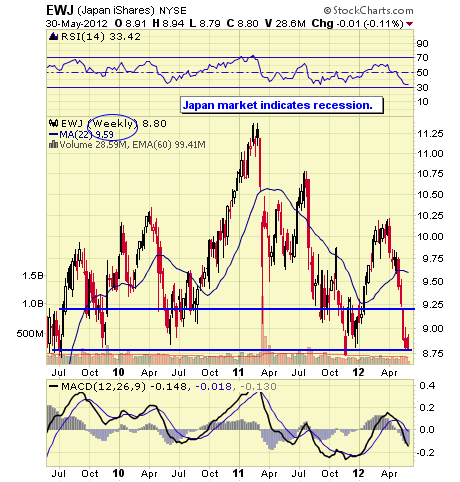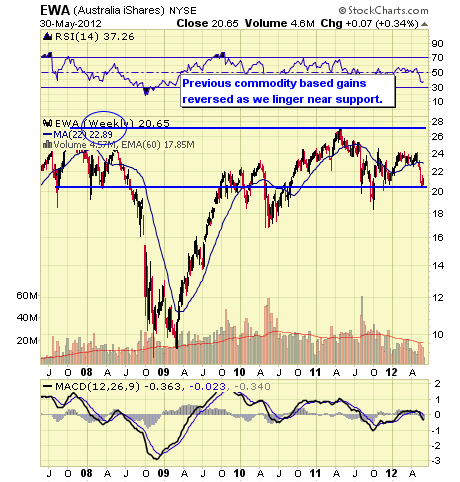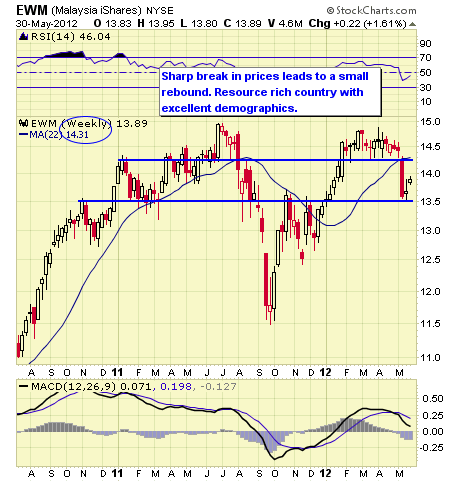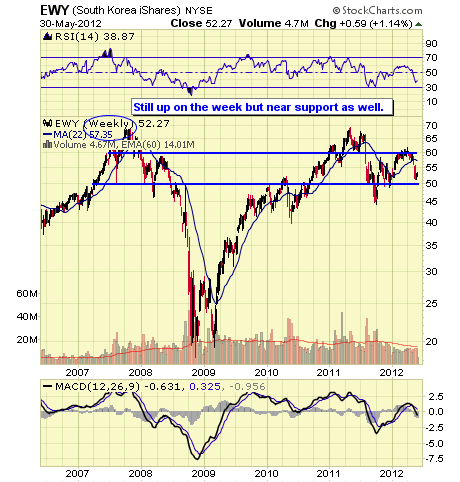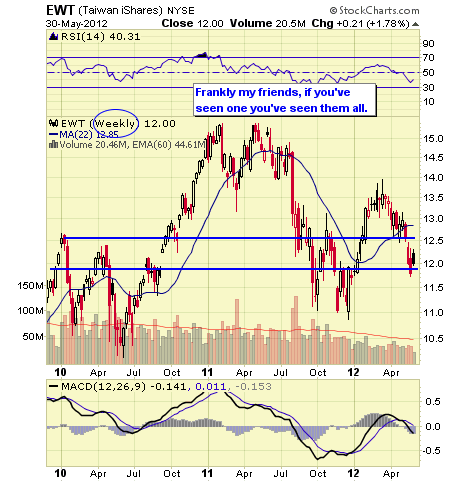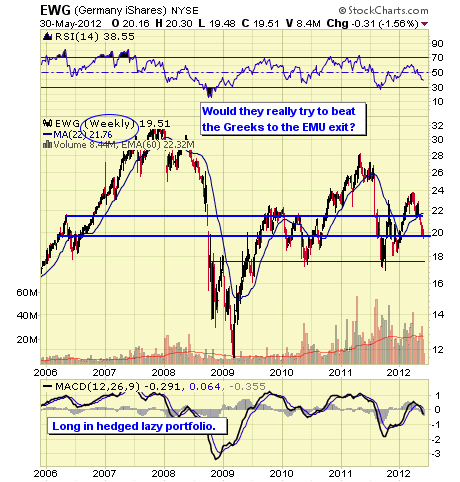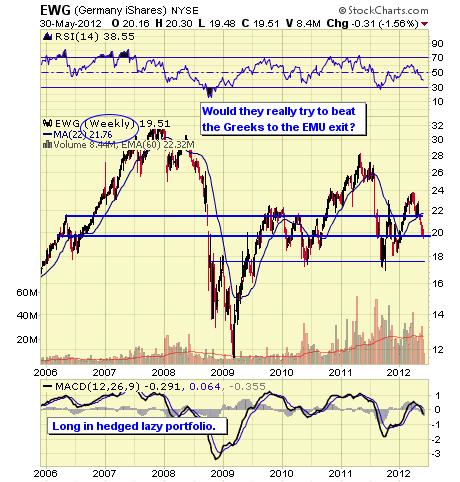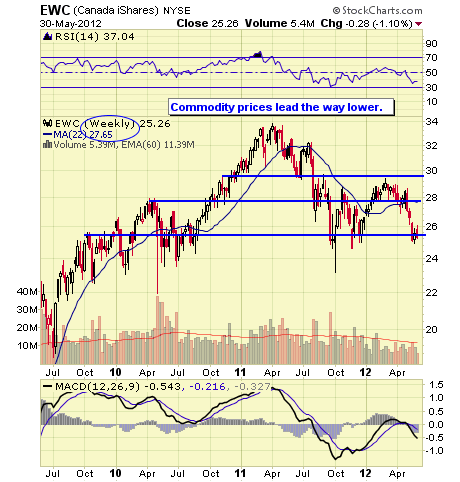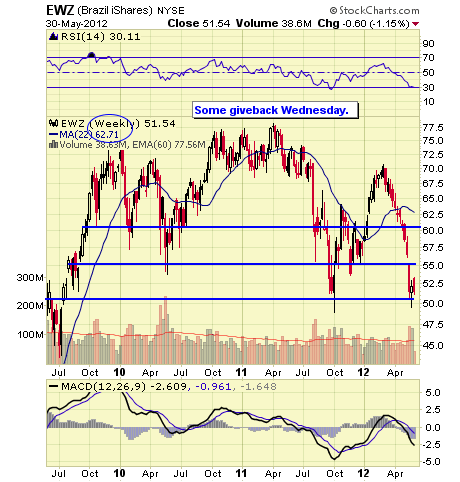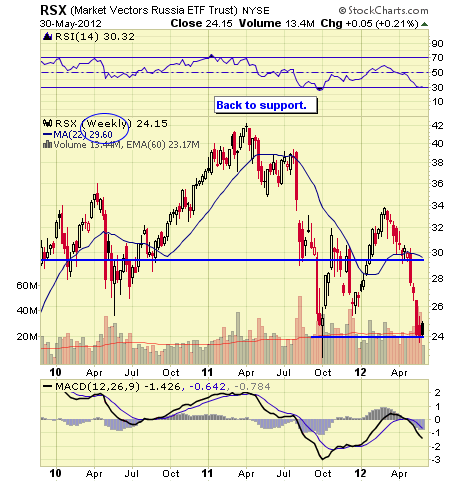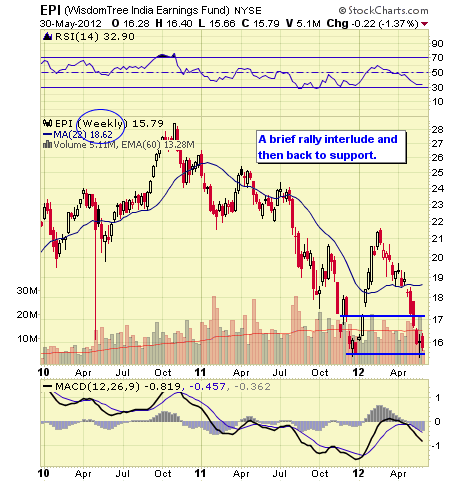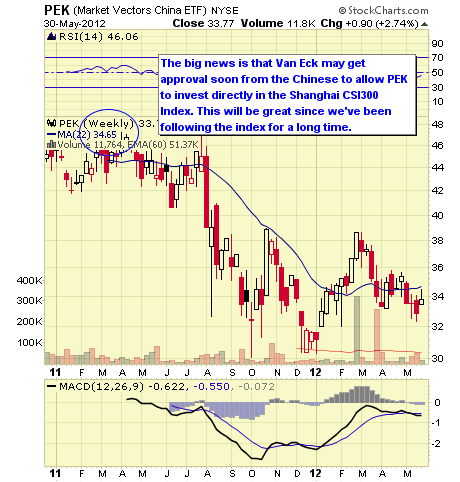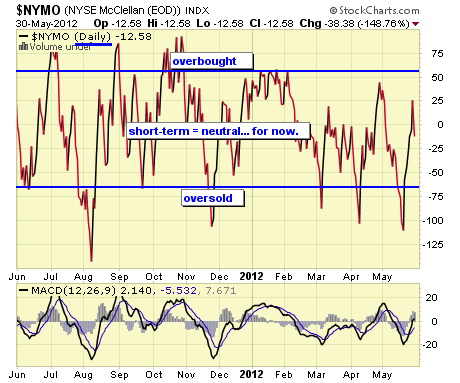 The NYMO is a market breadth indicator that is based on the difference between the number of advancing and declining issues on the NYSE. When readings are +60/-60 markets are extended short-term.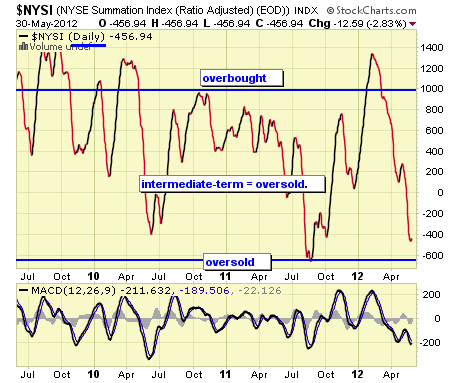 The McClellan Summation Index is a long-term version of the McClellan Oscillator. It is a market breadth indicator, and interpretation is similar to that of the McClellan Oscillator, except that it is more suited to major trends. I believe readings of +1000/-1000 reveal markets as much extended.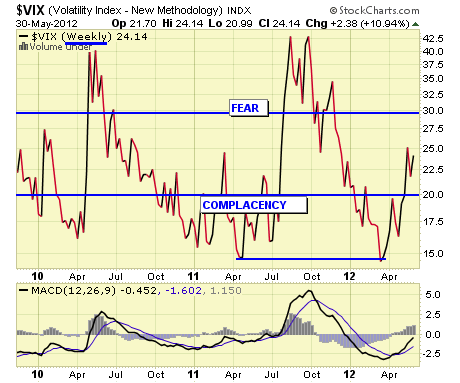 The VIX is a widely used measure of market risk and is often referred to as the "investor fear gauge". Our own interpretation is highlighted in the chart above. The VIX measures the level of put option activity over a 30-day period. Greater buying of put options (protection) causes the index to rise.
It didn't take long for the dueling Fed governors to start pitching more QE and those saying none will do. Boston Fed chief Rosengren states the Fed needs to be more "stimulative". Meanwhile two top Fed governors, Dudley and Fisher expressed an anti-QE policy. The battle lines are drawn and the June 20th Fed meeting will confirm the outcome. It shouldn't surprise that Rosengren would get more ink from the financial media where advertising revenue is dropping like a rock.
Thursday means Jobless Claims, ADP Employment Report, GDP and Chicago PMI. These should get the animal spirits going.
Let's see what happens.
Disclosure: I am long MGV, BND, BSV, VGT, VWO, VNO, IAU, DJCI, DJP, VMBS, VIG, ILF, EWA, IEV, EWC, EWJ, EWG, EWU.