These five companies have strong yield, dividend growth and dividend coverage attributes, and also have multi-year positive free cash flow:
Note: the scope of operations of the companies exceeds the short labels above.
The self-funding character of companies with sustained periods of free cash flow makes them interesting prospects in this period when the risks associated with refinancing maturing debt in either bond or bank debt form is significant and rising.
HOW WE SELECTED THE COMPANIES FOR THIS LIST:
We used a quantitative filter with data as of 05/25/2012 with the following criteria (20 companies passed the quantitative test), then visually scanned charts of free cash flow, dividends and sales for the most attractive patterns (5 companies passed the visual test):
Price >= $5
Mkt-cap >= $250 million
3-Mo Av $ Volume Per Minute: >= $25,000
Trailing Yield >= 3%
Indicated Yield >= 3%
5-Yr Dividend Growth >= 3%
No Dividend Decreases In Last 5 Years
Dividends In Last 4 Quarters >= Prior 4 Quarters
5-Yr Sales Growth >= 3%
3-Yr Sales Growth >=3%
1-Yr Sales Growth >=3%
5-Yr Cumulative CFO >0
3-Yr Cumulative CFO >0
5-Yr Cumulative Paid Dividends < 5-Yr Cumulative CFO
1-Yr Dividends Paid < 1-Yr CFO
Last Quarterly Dividend > Prior Quarterly Dividend
All but the last criterion are our usual screening criteria, but this time we added the requirement that the last dividend payment be an increase, just to be sure as such a filter can be that management is confident of the future.
We recognize that there are great dividend companies that didn't raise dividends last quarter, and that a dividend increase doesn't prove anything (but it does suggest confidence). This exercise had as its first goal to find those companies with a very fresh dividend increase, and then to find those with good looking free cash flow, and sales charts.
Do-It-Yourself investors, make of this data what you will. We think its interesting. You will note at the bottom of the article, that the stocks are not all well loved by analysts, particularly BlackRock which is in the "Bearish" rating category according to Reuters StarMine.
FREE CASH FLOW & CASH FLOW CHARTS:
Free cash flow is blue and cash flow is red in these charts.
ABT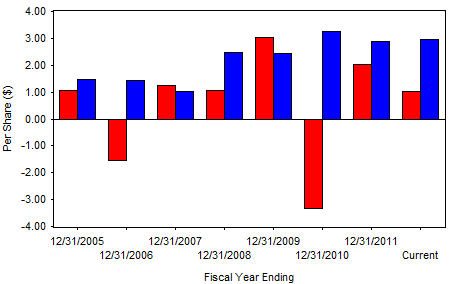 BMS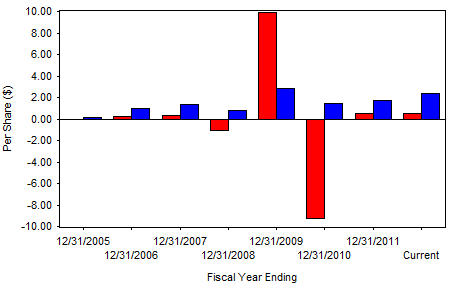 BLK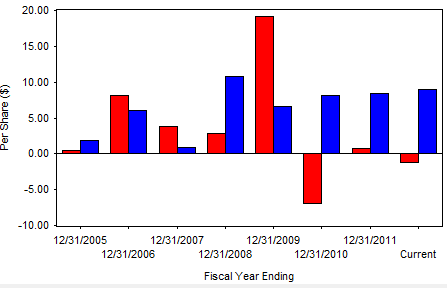 GD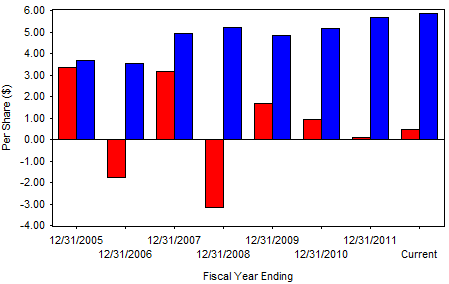 GPC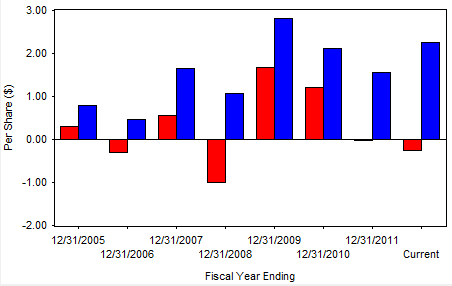 DIVIDENDS & PAYOUT RATIO CHARTS:
ABT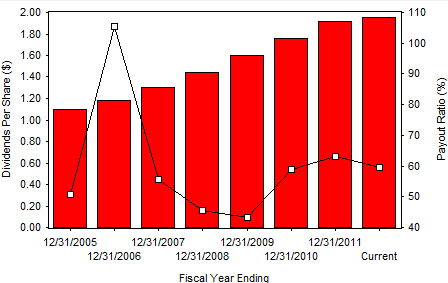 BMS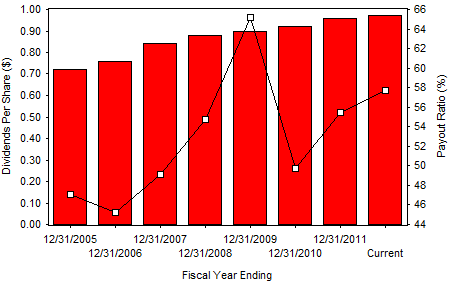 BLK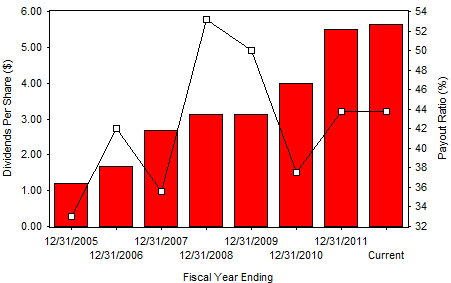 GD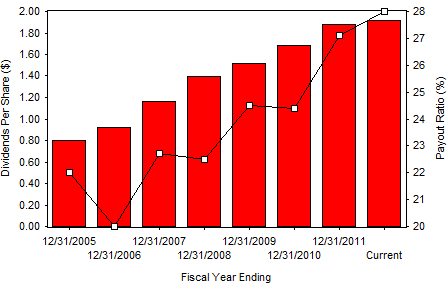 GPC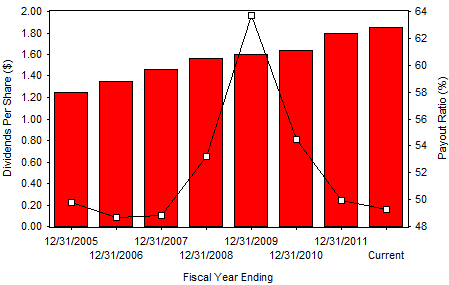 SALES CHARTS:
ABT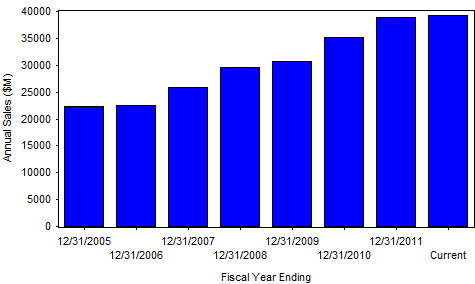 BMS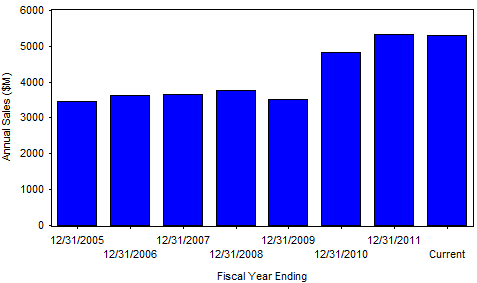 BLK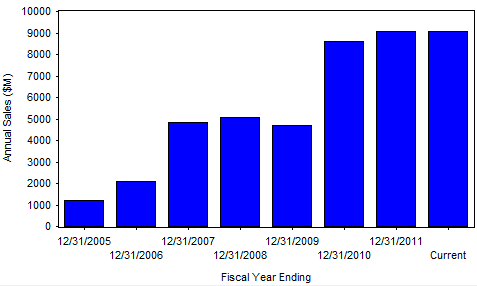 GD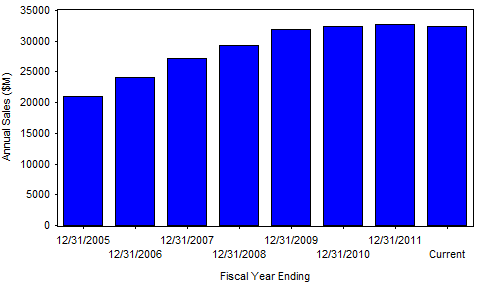 GPC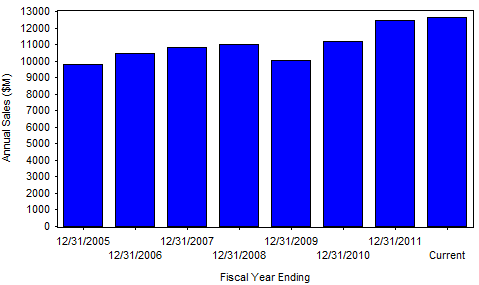 PRICE, EARNINGS & DIVIDEND CHARTS:
ABT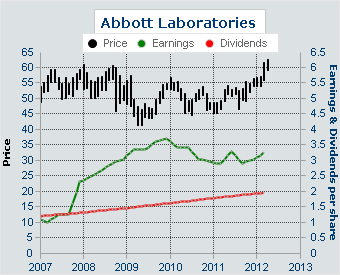 BMS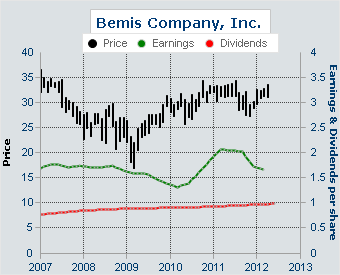 BLK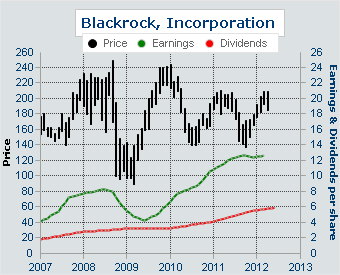 GD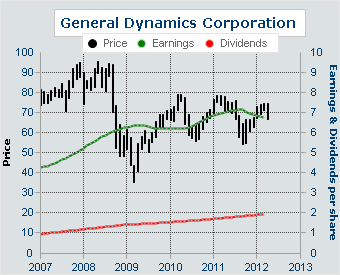 GPC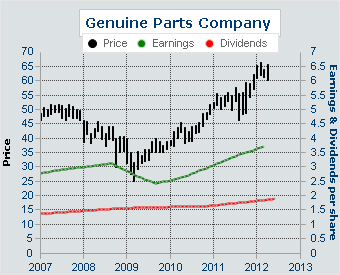 REASEARCH ANALYST OINIONS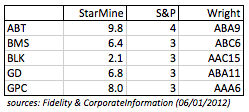 Explanation of the rating scales is available on our blog site.
FUNDAMENTAL DATA

Disclosure: I have no positions in any stocks mentioned, and no plans to initiate any positions within the next 72 hours. QVM has positions in ABT as of the creation date of this article (June 1, 2012).
General Disclaimer: This article provides opinions and information, but does not contain recommendations or personal investment advice to any specific person for any particular purpose. Do your own research or obtain suitable personal advice. You are responsible for your own investment decisions. This article is presented subject to our full disclaimer found on the QVM site available here.