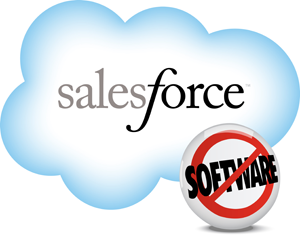 Salesforce (NYSE: CRM) is acquiring Buddy Media for $689 million of mostly cash and some stock and options. No definitive word on when the deal will be accretive but short-term EPS will take a $0.14 or $0.15 per share hit. Ouch that's gotta hurt. Salesforce has been wading into the social media space with Chatter and Radian6 and desk.com. so it seems to have its six-shooter out and has a Warren Buffett style itchy finger. Except of course this is not a deep value play.
Salesforce made its bones by offering a contact management service allowing sales people to manage their prospecting and sales activities. It also allowed senior management to track their sales performance by individual, by location and by what ever time frame you wanted to select. This was old school sales activity management on a computer and eventually in the cloud. Salesforce surfed the trends very carefully.
Yes social media seems to be the biggest innovation to marketing since "Mad Men style Madison Avenue Advertising", but social media is not Salesforce`s core competency. Social media is an anti sales person approach. Salesforce may be buying up some lucrative assets but will they know how to maximize them.
Buddy Media has some interesting clients. Social media is attracting a lot of experimental dollars but it is not a sure thing. Just look at General Motors (NYSE:GM) cancelling their $10 million dollar relationship with Facebook (Nasdaq:FB) just before the now infamous IPO. But what will Buddy Media continue to give over time. Social Media is a dynamic ever-changing space. No one has it figured out. There are a lot of marketing guru`s chasing trends.
Marc Benioff is not a thought leader in the social media field. He has a proven track record of promotion; particularly self promotion. So the real challenge to Marc Benioff and closely allied corporate henchmen will be to prove personal use of social media to prove that they get it or at least understand some of it.
But this all raises the crux of the question. Who will be minding the store and cash flow that has built Salesforce while they spend hundreds of millions developing. Who will be minding the traditional Salesforce store while they all go play social media. It's all very nice to turn on a dime and go for the next big thing but the old thing pays a lot of bills and when it starts to slide it will be panic stations in the executive ranks.
So as Salesforce tries to ride two horses it will soon realize that now it has two distinct risk betas. The two risks will compete internally and may force investors from the outside (Read dissident activist investors) to call for a break up and or divestiture. Big egos will be at play and we all know how that usually turns out for investors.
Much is being made of Buddy Media high-ranking developer status with Facebook and other social media sites. They achieved that as independents. With Salesforce in the not so distant background close partnership relationships will be scrutinized differently. Other developers will be allowed into the circle to balance out the power relationships. Salesforce will be competing against their own technology in the very near future.
March Benioff tell me I`m wrong.
George Gutowski writes from a caveat emptor perspective.