While everyone has been preoccupied with the Microsoft-Yahoo (NASDAQ:MSFT) (YHOO) saga, the Microsoft acquisition machine keeps on chugging along. Microsoft announced Monday that it has acquired Danger, makers of the popular Sidekick cell phone. I guess that Danger IPO isn't happening after all. Terms were not disclosed, but its was in the process of trying to raise $100 million in an IPO. Now, the mobile platform company will be rolled into the Windows mobile team and be part of the overall Entertainment and Devices division that includes the XBox, and the Zune.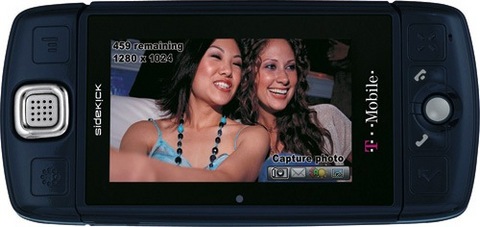 Here is the prospectus Danger filed with the SEC last December. In fiscal year 2007 (ended September 30), Danger had revenues of $56.4 million (up 14 percent), and a net loss of $12.4 million (double from the year before). It's cumulative net loss since it started operations is $188 million. About one million subscribers (923,000) use a Danger mobile device—nearly all from T-Mobile. Investors include Mobius Technology Ventures, Redpoint Ventures, T-Mobile Venture Fund, Softbank Capital, Motorola, Meritech Capital Partners, and Venture Strategy Partners. The company has raised about $142 million in five rounds over the past eight years.
So Microsoft just bought a hip, but money-losing business. Is this Microsoft's answer to the iPhone? Or is it an answer to Google's Android? Hopefully, it is the latter.
Danger phones run Windows Mobile Danger's OS, and they are among the most consumer-friendly Internet-capable phones, with a full slide-out keyboard. Microsoft could use the Danger handsets beloved OS and form factor as a platform to create a complete Windows Mobile experience with a much better IM experience than WinMo offers. That way, it could control both the hardware and the software, just like Apple does with the iPhone. But the mobile handset business is brutal. Look at Motorola. Microsoft would be better off taking all the software innovations Danger has created, and baking them into Windows Mobile, which will soon be facing competition from mobile phones running on Google's (NASDAQ:GOOG) open-source Android mobile operating system. If this acquisition was made to keep Windows Mobile one step ahead of Android, it was a smart move. (Of course, the irony here is that one of Danger's founders, Andy Rubin, is now working at Google and is the man behind Android). If Microsoft is going to use Danger as its entry into the mobile device business, the chances that it will keep losing money in its hardware division are dangerously high.