Recommendation: Strong Buy
Reasoning: Incredible valuations, Superb financial security
Description: Nam Tai is an electronics design and manufacturing services provider to original equipment manufacturers of cell phones, PDAs, calculators, digital camera accessories, LCD modules, etc.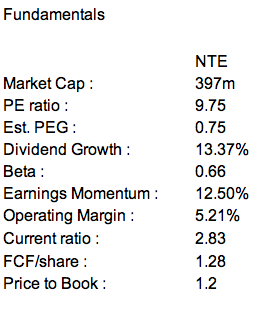 Pertinent Data
~$6 cash per share (current share price = $9.00)
$1.28 FCF/share
Price/Sales 0.51
Price/Book 1.20
10% dividend yield
Debt/Assets 1.49%


Sales are declining in cell phones but increasing in other areas.
New CEO recently appointed/restructuring completed
Expect further weakness but potential for acquisition is too great to ignore. Cash levels are so high ($6/share) that some form of deal should be expected.
Technicals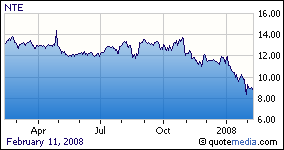 Chart looks negatively balanced still but the potential for a deal is huge. Expect to lose money initially.
Significant volume support seen recently.
Disclosure: Author's firm is long NTE