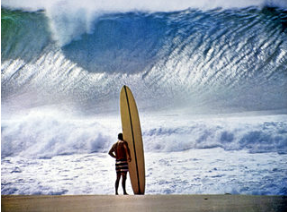 There wasn't much in the way of "hard news" to account for Wednesday's large stock market rally beyond oversold conditions. The ECB left interest rates unchanged. Germany did mumble something about helping Spanish banks in some undefined manner. And, in a show of defiance or cluelessness, France cut the retirement age to 60.
The U.S. Productivity & Cost report was negative (-.9% vs. -.8% expected & prior -.5%). Some bulls spun this as showing employers would be willing to hire more. That seemed a stretch. Other bulls spun it to mean more QE certainly.
The Fed's Beige Book report released this afternoon reflects old data from the spring which as most know showed growth as moderate. There was nothing new in the report.
Fed governors were out and about jawboning markets and having their say. Atlanta Fed President Dennis Lockhart (voting member) hinted at more accommodation; SF Fed Chief John Williams (voting member) wanted more accommodation; and, Vice-Chair Janet Yellen is scheduled to speak this evening. They're warm-up acts for Thursday's Bernanke's congressional speech.
Below is a quote in the conclusion of Richard Fisher's (Dallas Fed President & non-voting member) speech which was little noted but struck a nerve nonetheless with yours truly:
And there is a growing sense that we are unwittingly, or worse, deliberately, monetizing the wayward ways of Congress. I believe that were we to go down the path to further accommodation at his juncture, we would not simply be pushing on a string but would be viewed as an accomplice to the mischief that has become synonymous with Washington.
Everything down reversed course and then rallied causing some serious short-squeezes. Bonds (NYSEARCA:IEF) sold-off; commodities (NYSE:DBC), (NYSEARCA:USO) & (JJC) rallied; the dollar (NYSEARCA:UUP) fell; gold (NYSEARCA:GLD) rose etc. There is little sense pointing out which were the leading sectors-they all were.
Volume on this short-squeeze Wednesday was moderate and breadth per the WSJ was quite positive and likely a 90/10 day.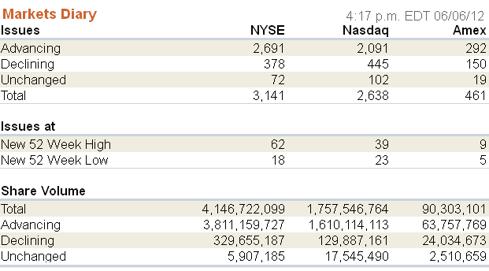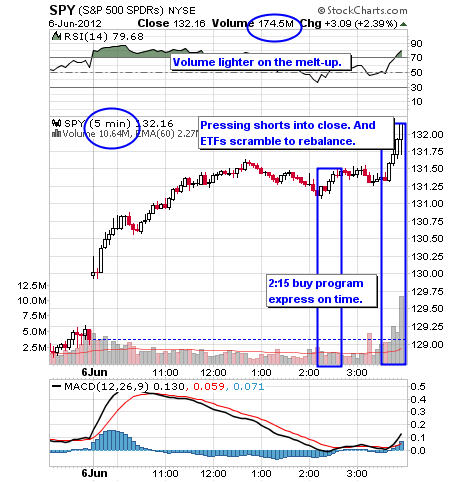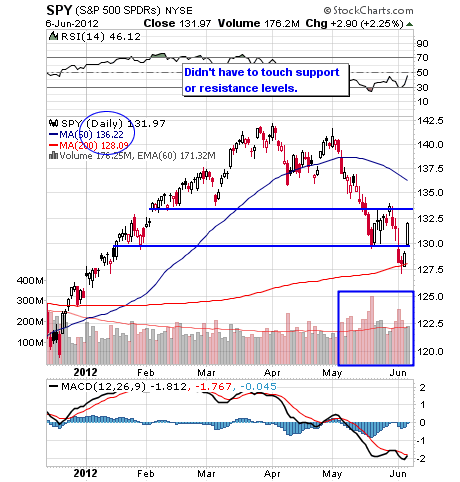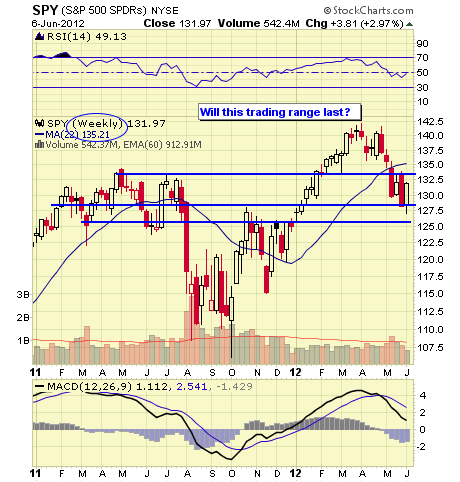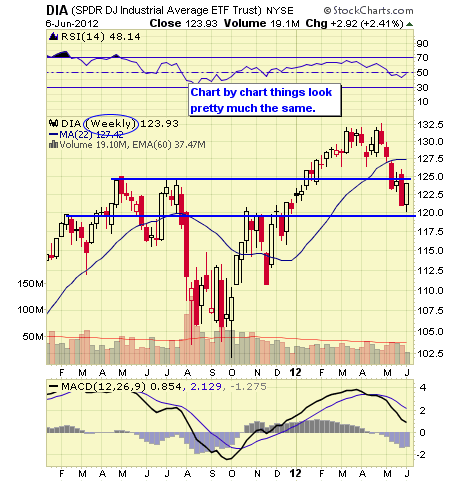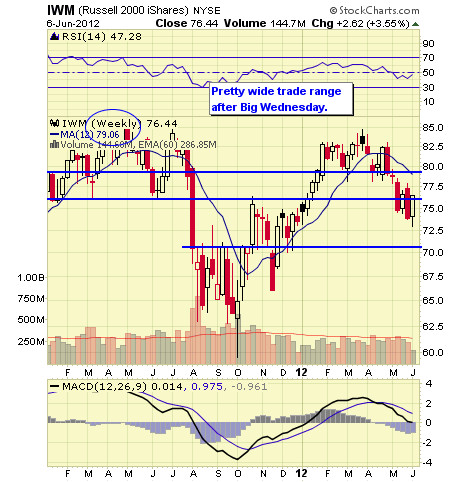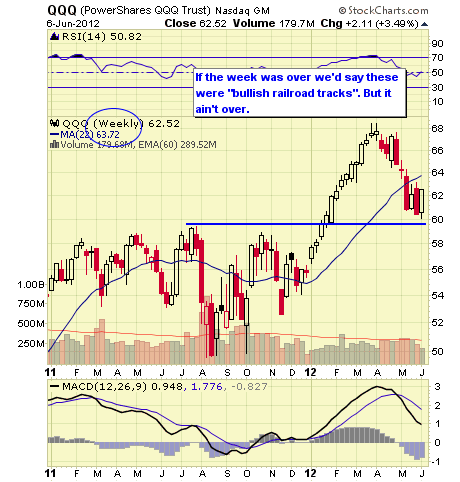 Continue to U.S. Sector, Stocks & Bond ETFs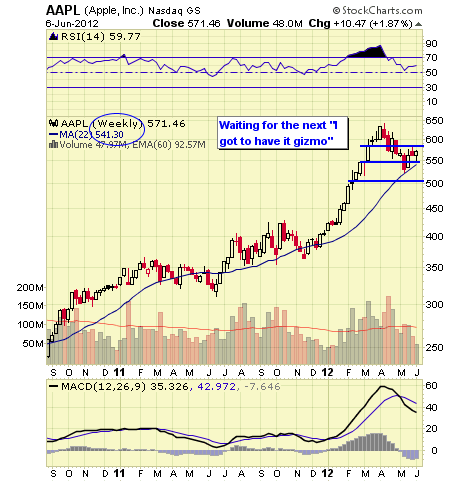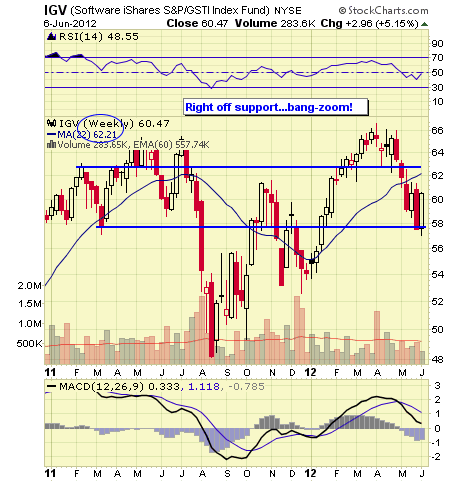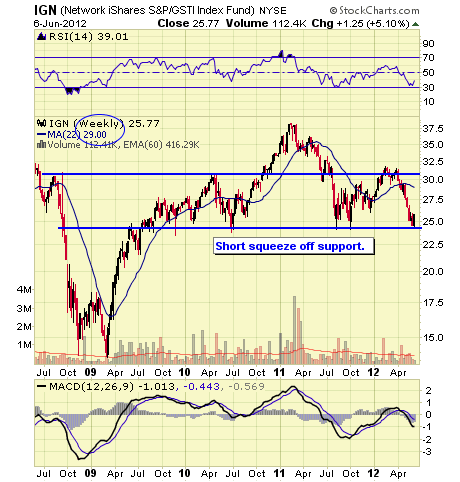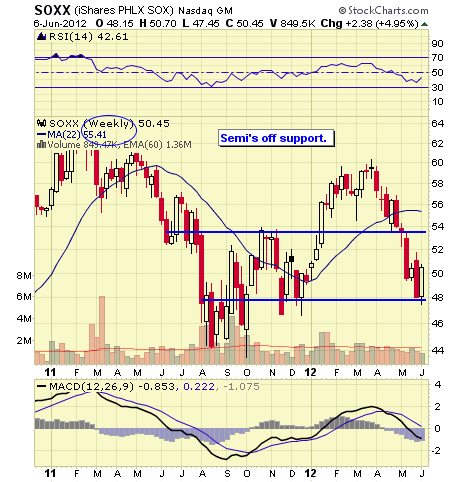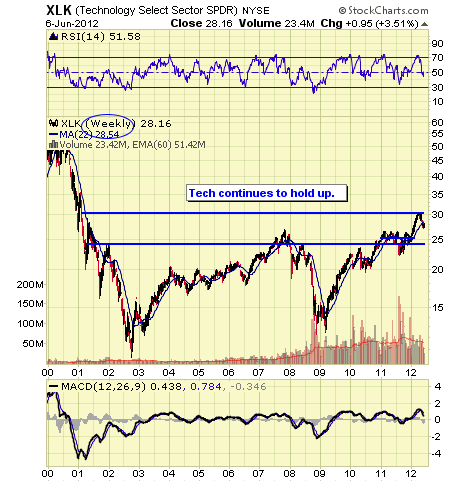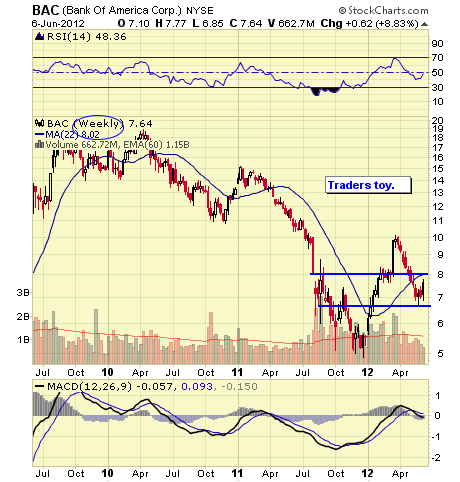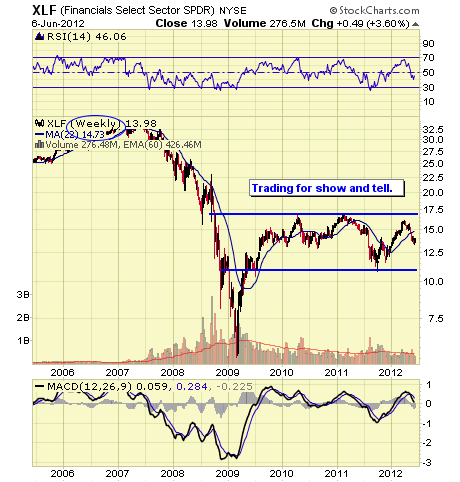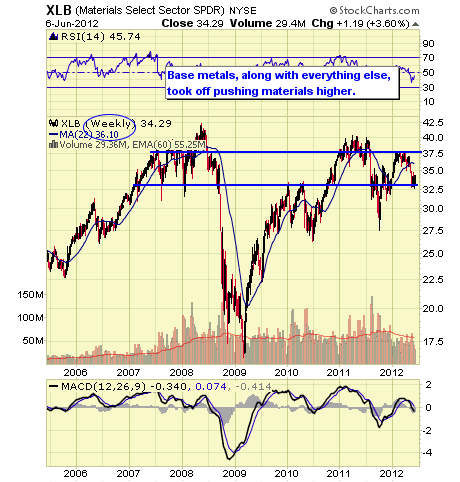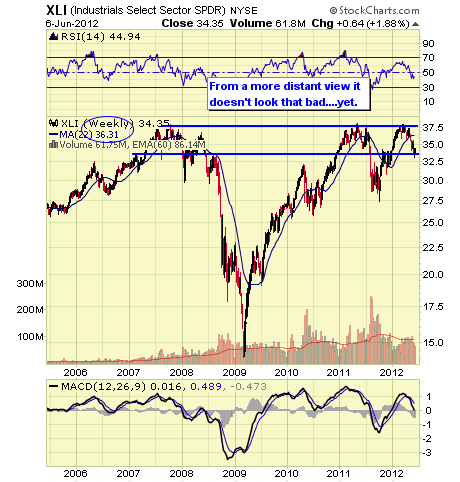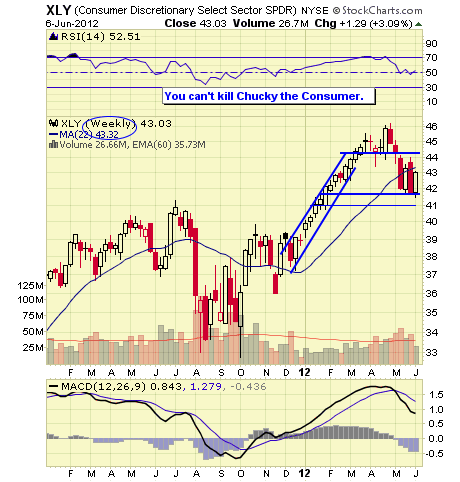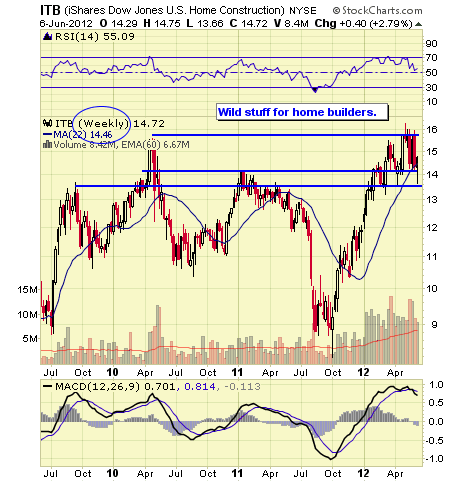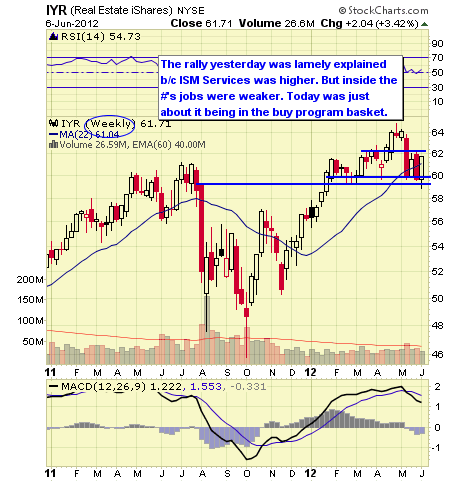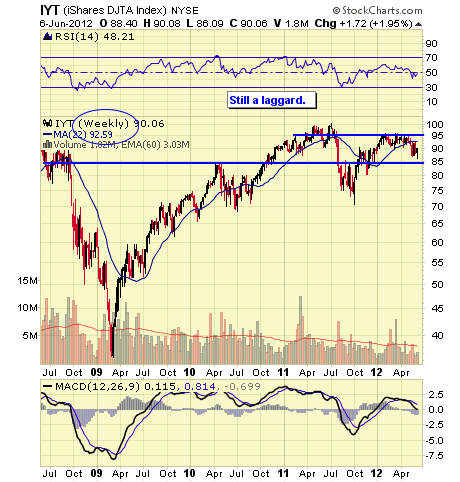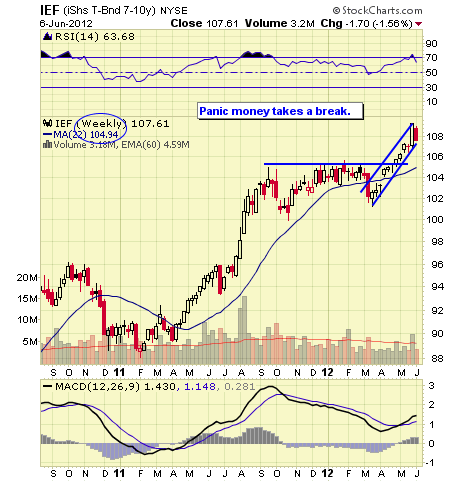 Continue to Currency & Commodity Market ETFs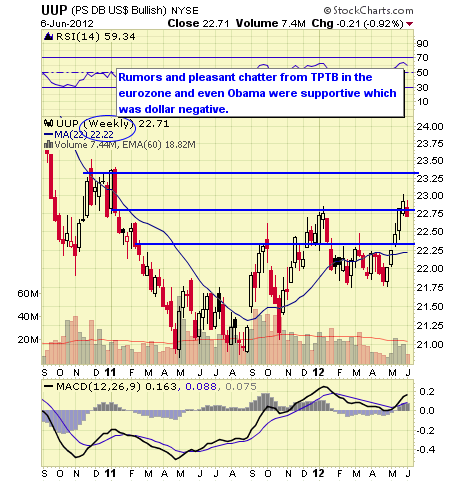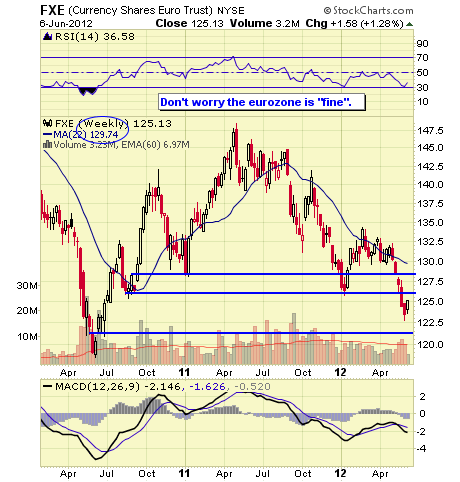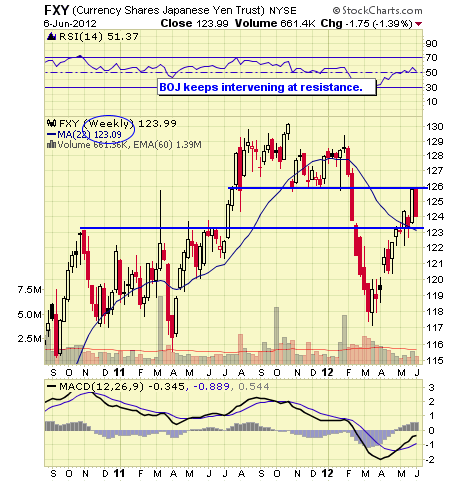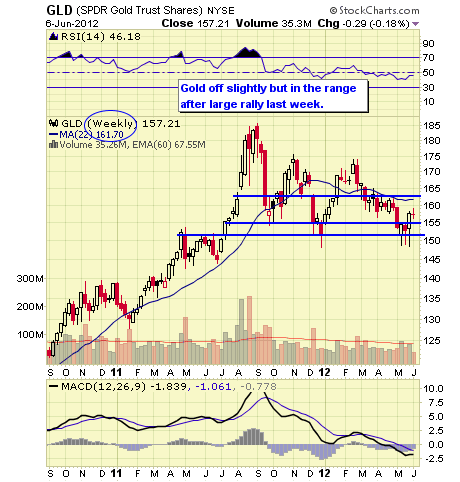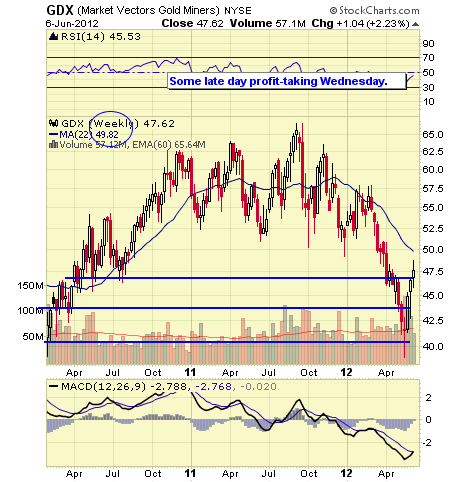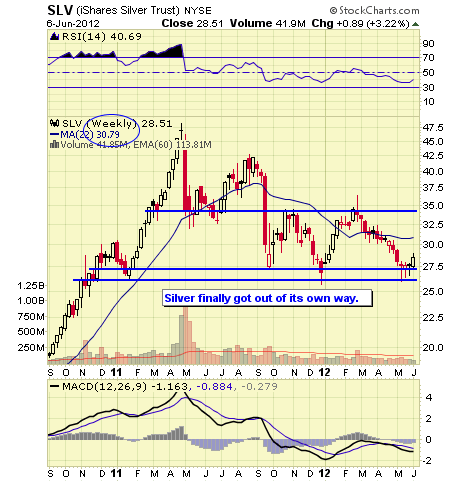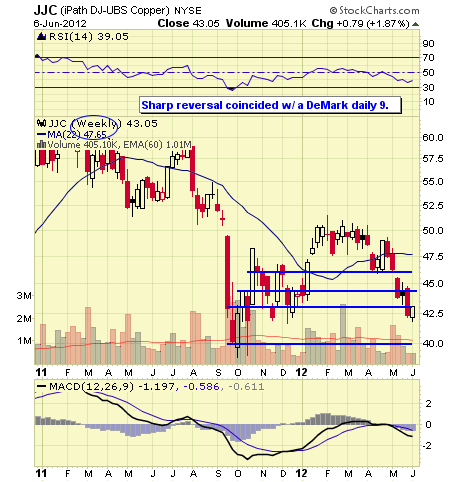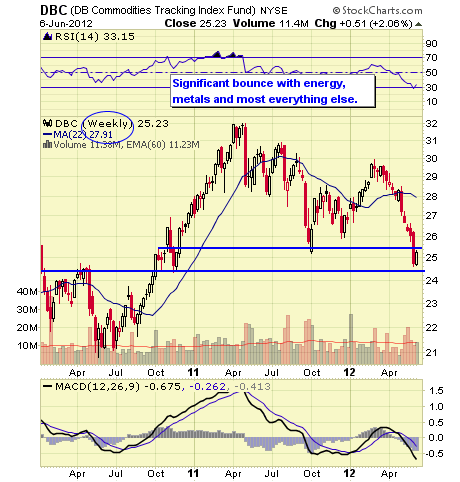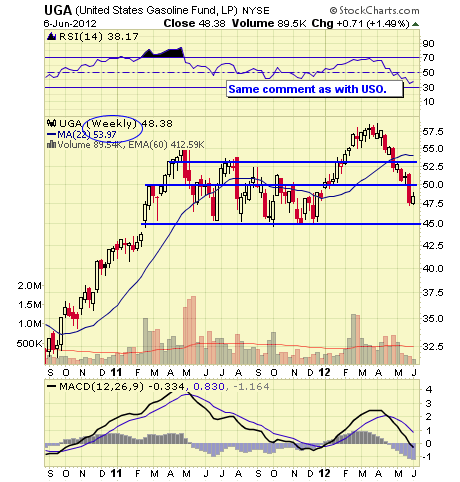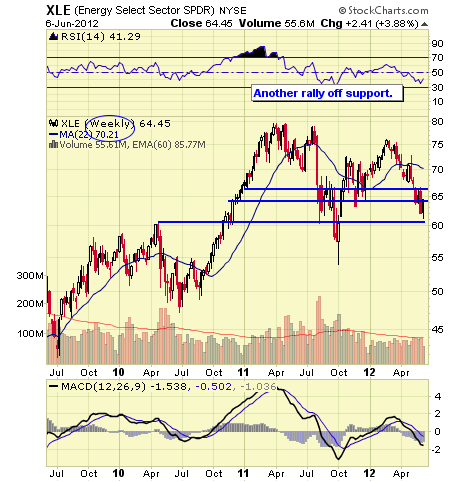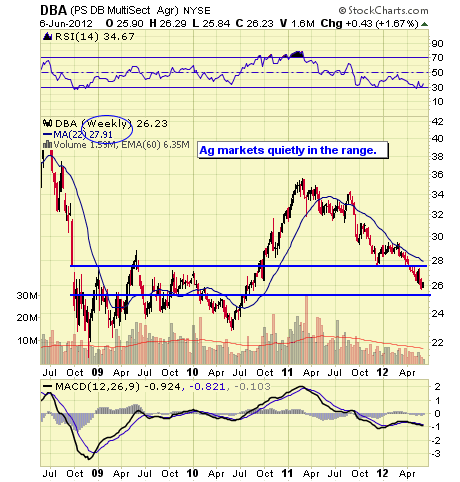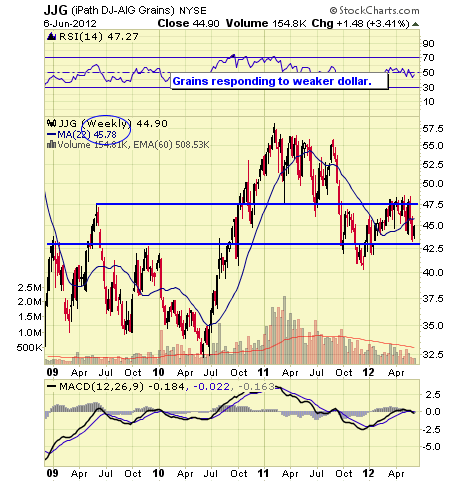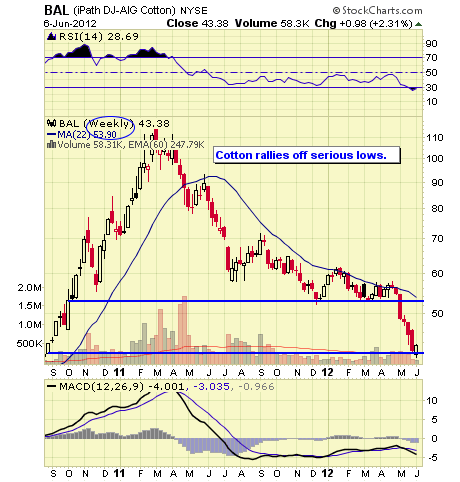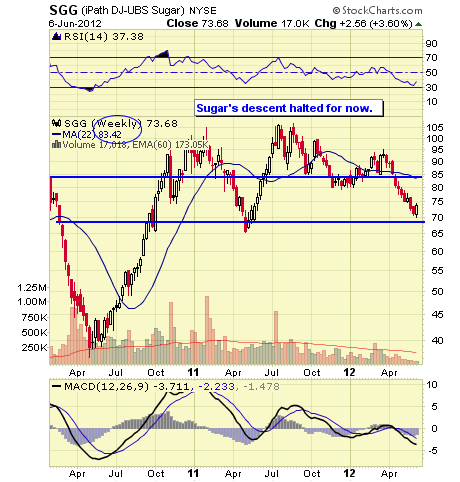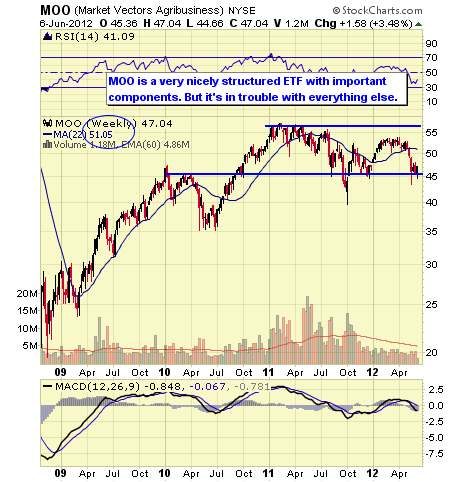 Continue to Overseas Sectors & ETFs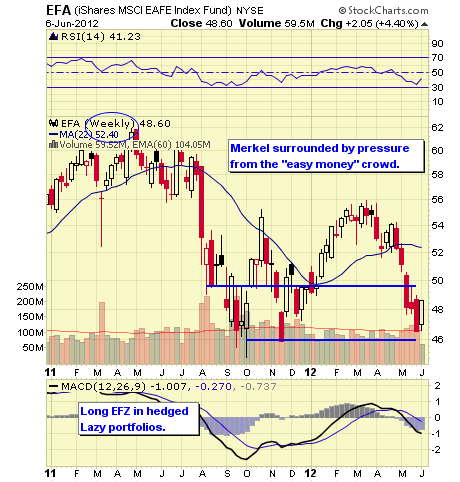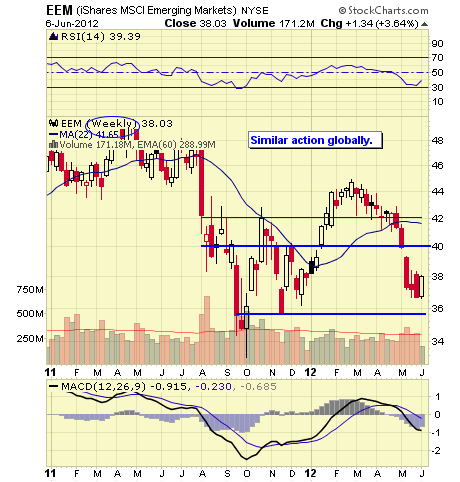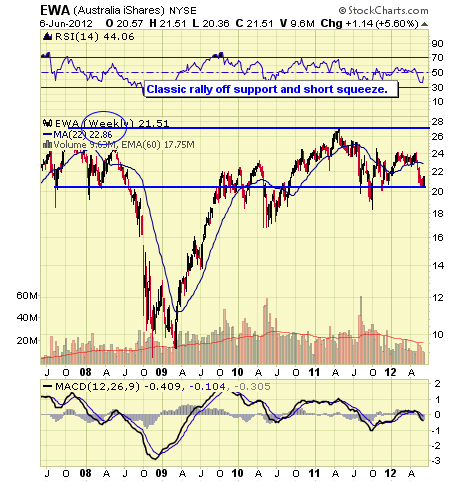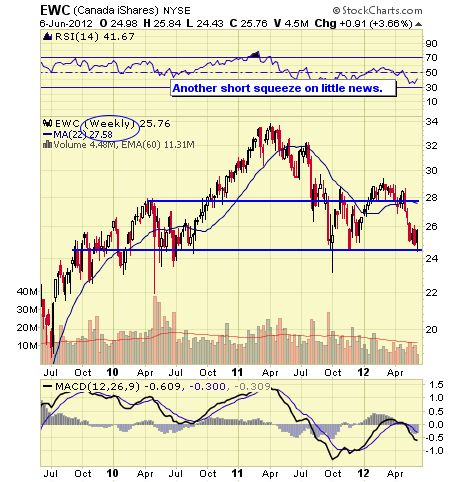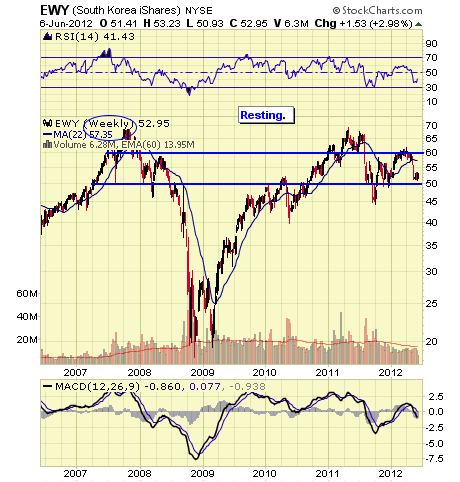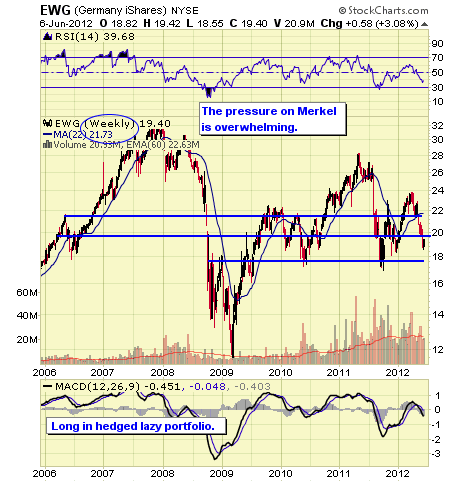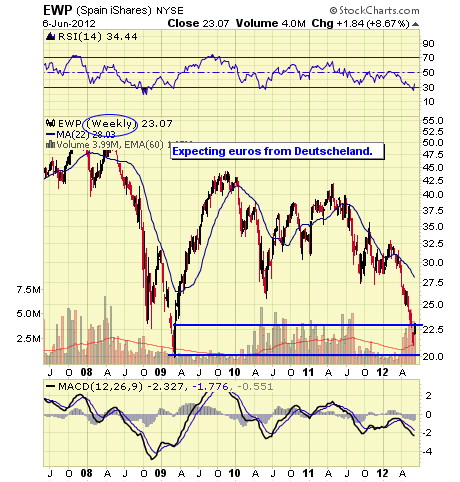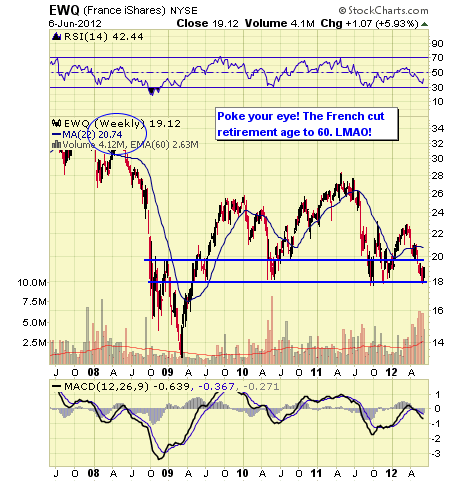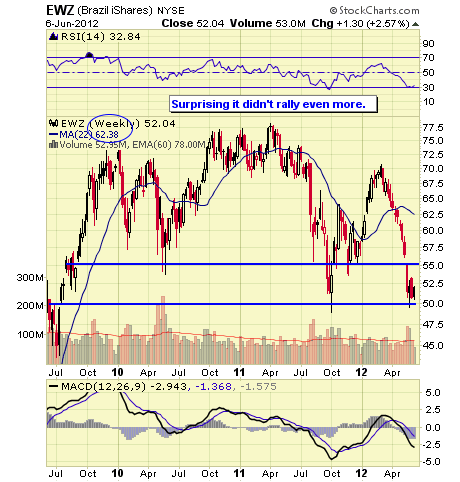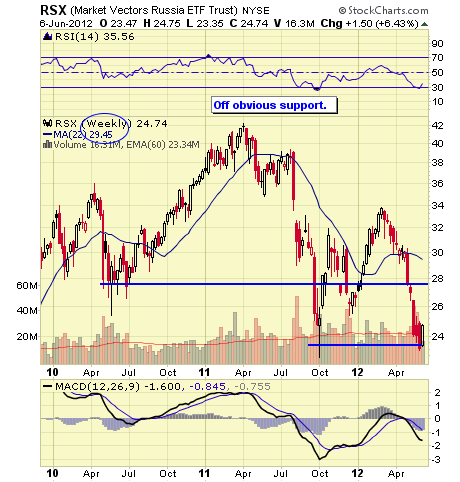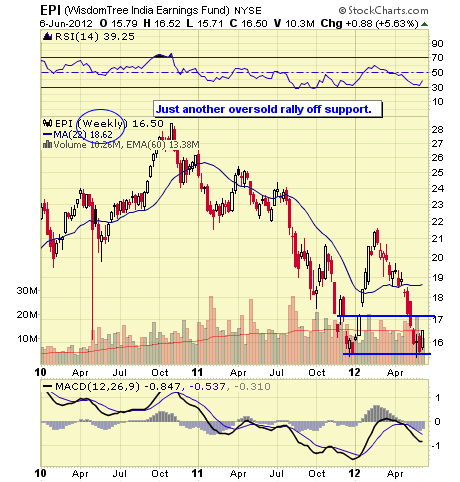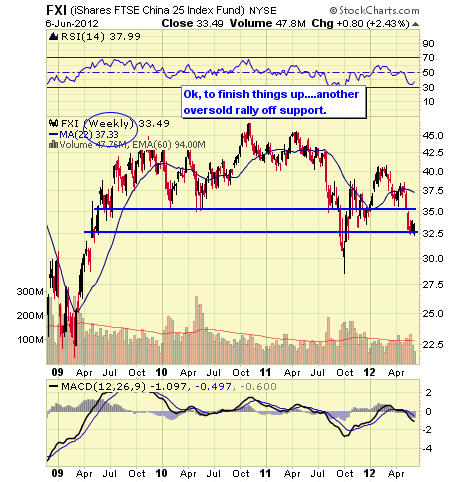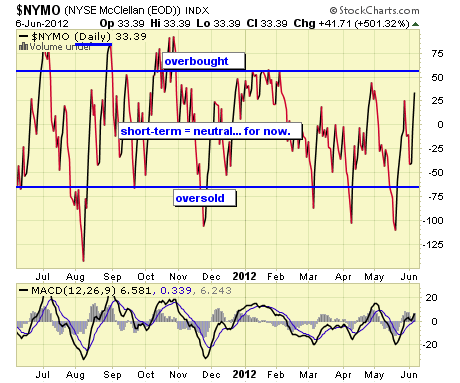 The NYMO is a market breadth indicator that is based on the difference between the number of advancing and declining issues on the NYSE. When readings are +60/-60 markets are extended short-term.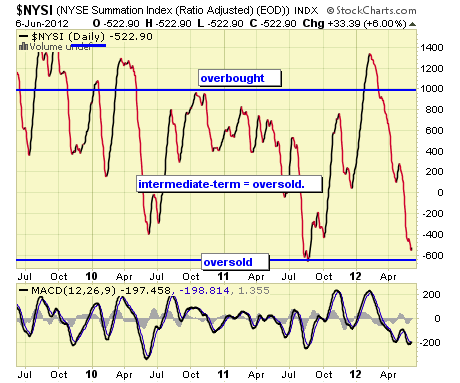 The McClellan Summation Index is a long-term version of the McClellan Oscillator. It is a market breadth indicator, and interpretation is similar to that of the McClellan Oscillator, except that it is more suited to major trends. I believe readings of +1000/-1000 reveal markets as much extended.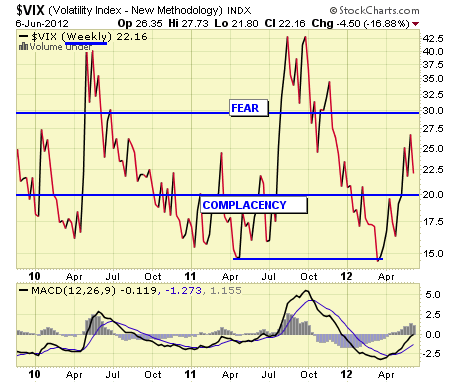 The VIX is a widely used measure of market risk and is often referred to as the "investor fear gauge". Our own interpretation is highlighted in the chart above. The VIX measures the level of put option activity over a 30-day period. Greater buying of put options (protection) causes the index to rise.
A short squeeze on oversold conditions is about all one can get out of markets. Hints of QE and more support for eurozone bailouts are ubiquitous. The FT's Robin Wigglesworth (seriously, not a Dickens character) states plainly what the crack addicts are looking for here. Perhaps the Chairsatan will give them what they want Thursday with a hint here and there. It's a while until their June 20th FOMC meeting.
Jobless Claims (379K expected) on tap for Thursday and more Fed jawboning.
Let's see what happens.
Disclosure: I am long MGV, BND, BSV, VGT, VWO, VNO, IAU, DJCI, DJP, VMBS, VIG, ILF, EWA, IEV, EWC, EWJ, EWG, EWU.