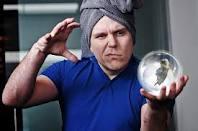 Actually, that's not entirely accurate, it's really never easy. Some times are just easier than others.
Last week (June 4-8, 2012) was one of the market bests in quite a while. The question that's been asked on multiple occasions is how any part of last week was substantively different from the preceding Friday, when the market fell by nearly 300 points on the Dow Jones Industrials.
The first three months of 2012 were fairly easy. The market just kept going up in the absence of any kind of news. As a covered call writer, and by extension, a pessimist (at least for the term of the options contract), I underperformed the markets.
Volatility was low, as were premiums. Without occasional price retreats, in situations like that you're more likely to see your calls assigned and less likely for the shares to dip back in subsequent days to a point that they could be repurchased.
Two weeks ago I was pessimistic and recommended the sale of in the money calls. That particular week, sensing bargains, I had more prospective positions on the radar screen than usual. That worked as the market dropped, albeit farther than I had planned.
Last week, I had a sense of guarded optimism, but the key word was "guarded" as I recommended selling calls on existing positions at their original strike prices, but rather than for the weekly option, I was focusing more on existing two weeks until the June option cycle concluded. As it would turn out, I had only 7 recommendations for last week and only four of those received "Trading Alerts."
The only reason that I didn't feel a sense of despair was having tracked market closes on Fridays for the past 14 months, there has been no pattern of a triple digit loss Friday being followed by an abysmal Monday.
No pattern, but is can happen. Just infrequently, at most.
And then comes this past week, roaring ahead, making me wish that I had waited a day or two until sending out the signal to subscribers to sell those calls. Of course, that feeling was compounded when looking at my own positions.
So what's in store this week and how to approach the market, now that volatility is back and triple digit days have returned, as well?
To some degree, having committed some holdings to the monthly option contracts on order to lock in a higher premium, just in case, the handcuffs are on.
Based on the way the week ended, if I had the ability to ordain the market's open on Monday, I would love to see a downdraft, as I have about 20% of my personal portfolio that needs to be replaced due to assignments, some of which were the result of attempting to collect crumbs that went horribly wrong, such as in the case of one of my covered call "go to" stocks, Mosaic (NYSE:MOS).
One of the tenets of selling calls is to never have regrets and to always look forward. That doesn't mean to be dismissive of the obvious, as you always have to re-assess you returns as compared to the market or the "What if I hadn't sold those options" scenario.
If I had regrets, last week they were in not sending Trading Alerts on the three radar screen sightings. Selling puts of Aflac (NYSE:AFL) and Focus Media (NASDAQ:FMCN) would have been good calls, as would have been the Double Dip Dividend play in Praxair (NYSE:PX).
No regrets. Yeah, right. So with that, here are this week's radar screen sightings (see details, including ROI)
In the "Traditional" stock picks I once again have my "Evil Troika," British Petroleum (NYSE:BP), Transocean (NYSE:RIG), Halliburton (NYSE:HAL) or their proxy the ProShares Energy ETF (NYSEARCA:XLE).
But first a word about Halliburton, another of my "go to" stocks.
Halliburton is one that is currently subject to my "Having a Child to Save a Life" strategy, because its share price has been battered, yet I retain faith.
My most recent recommendation to purchase shares was just last week, at about $29. The sale of the $29 June 16, 2012 calls returned a $0.90 premium. Then came word about unexpectedly increased commodity costs adding 300 bps to its own costs and shares dropped in what I believe was an over-reaction. My Trading Alert to subscribers was to buy back their call contracts at a $0.38 profit and instead sell the $28 call contracts, at a point that HAL was trading at about $28.28, having dropped more than $1 from its intra-day high.
For Halliburton, I think there are two equally compelling directions to start the week. Either selling puts at $27 or if you're adventurous, at $28. Alternatively, a Buy/Write with a $28 strike price looks very nice to me, but I'm one of those that has abiding faith in the long term and can withstand paper losses.
Although the energy patch did well last week, I think there is more in store, at least in the very short term defined by this week's Friday expiration. Incidentally, XLE has traditionally paid a quarterly dividend the second or third week of June. It has, however, not yet announced an ex-dividend date.
Additional picks in this week's "Traditional" list include Aflac, which last week was an unrequited trade, but instead of selling puts, this time around, it may be time to just purchase the shares, as there appears to be no near term liability or impediment in its path toward corporate revenues.
Morgan Stanley (NYSE:MS) again appears as a recommended buy, despite all of the uncertainty and risk it may be subject to, as result of its lead underwriter role in the Facebook (NASDAQ:FB) IPO.
Finally, it's been a while since I've owned or recommended John Deere (NYSE:DE), but both it and Caterpillar (CAT, a recent recommendation) may have seen their near term bottom,
On the "Momentum" side of things, all of this weeks recommendations are related to selling puts. MolyCorp (MCP), which subscribers recently bought and saw assigned this past Friday is perennially within my cross hairs, only varying in direction.
The same holds true for Barclays Volatility Index ETN (NYSEARCA:VXX), which may be an appealing opportunity to sell puts if there is a sharp rise at the open of Monday's trading.
Focus Media, while perhaps a missed opportunity last week upon which to sell puts is still in contention for the honor, but always carries the risk associated with so many of the CHinese company stocks in that accounting related surprises may be lurking.
This week's Double Dip Dividend picks come after the disappointment of Gannett (NYSE:GCI) being assigned for most of my subscribers last week. They still received a 1.% ROI, but shares rose, unexpectedly, on the day prior to the ex-dividend date. A Friday Trading Alert for a similar Buy/Write transaction for Hewlett-Packard at $21.99 and $22 Strike was made, with this coming Monday (June 11, 2012) as the ex-dividend date. It remains to be seen whether those shares will be assigned, as well.
This week, Macys (NYSE:M) and Ingersoll-Rand (NYSE:IR) are the Double Dip Dividend choices, having their ex-dividend dates on June 13 and 16, respectively.
Traditional Stocks: Aflac, British Petroleum, Deere, Halliburton, Morgan Stanley, ProShares Energy ETF, Transocean,
Momentum Stocks: Barclays Volatility Index, Focus Media, MolyCorp. Sell puts on all
Double Dip Dividends: Ingersoll-Rand, Macys
Remember, these are just guidelines for the coming week. Adjust accordingly and you'll have the makings of a healthy income stream for the week with reduced risk.
Disclosure: I am long AFL, MO, MCP, HAL, RIG, FB, MS, XLE.
Additional disclosure: I may initiate positions in M, IR and DE and sell puts in FMCN, MCP and VXX