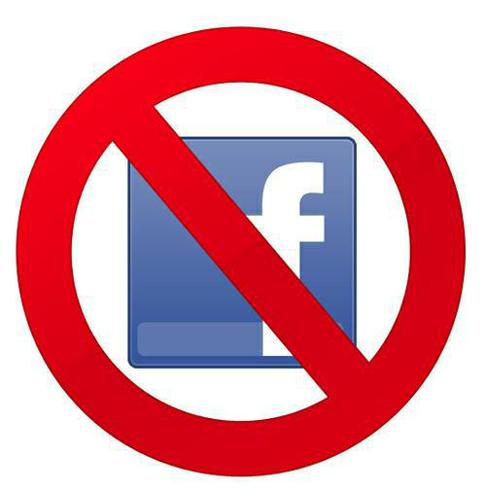 I've come to realize that the biggest downside to using a discount brokerage is that there really is no personal relationship. Despite the fact that I belong to the "Platinum Group" and have my own "team" at E*Trade (NASDAQ:ETFC) that sense of comfort really doesn't exist.
Nameless, faceless and anonymous. Sounds more like the basics of many street corner transactions for the fix of your choice. My broker may as well be named "John Doe" and I'm "Mr. Smith." Bid, ask, slam and bam and we're done with it.
Back in the old days it was easy. Now I really don't know to whom I should have sent a gift in thanks for not receiving anywhere near the allocation I had requested in the recent Facebook (NASDAQ:FB) IPO.
It's absolutely amazing how quickly the disappointment of receiving a decreased allocation was replaced by a sense of elation, even while watching losses on the allocated shares mount. Talk about conflicting emotions.
Yet, I still sit here with shares, as we approach that one month anniversary and have yet to treat it like the rest of my stable, sitting around in a big Panama hat with a boa feather, while happily writing call options. Not really enough shares to warrant selling calls and no real compelling reason to purchase additional shares to create an economy of scale necessary to make the option sale process a potentially profitable one.
Although you can get approximately a net 7% premium for selling an in the money July 2012 contract at the moment, I feel that pair trading Barclays Volatility ETN (NYSEARCA:VXX) and Direxion Bull (NYSEARCA:FAS) is actually less risky. Those "black hole zombie ETNs" have greater transparency than Facebook at the moment. That's a bad thing.
As we receive seemingly conflicting information regarding the efficacy of Facebook's ad platform, this time a bit more positive news coming from COMSCORE (OTCPK:SCOR), we also hear of the urgent need for Facebook to formulate a means to monetize its mobile application.
The trend is clear. iPads, Droids and iPhones all have untethered us from the laptop, which barely just finished untehering us from the PC. In turn, the PC untethered some of us from a closet full of shirts with front pockets in which we could keep our index cards or Treos.
Even codgers like me have apps plastered all over their smart phone and are continually plugged in to everyone and everything. Yesterday, I was very pleasantly surprised at how quickly I was able to resolve the short time my 3G connection wasn't functioning, because I would likely have started going through some horrific kind of withdrawal if it persisted.
I'm a reasonably anti-social sort so the outage really wasn't that onerous. I can't imagine what someone that lives life through their internet connection proxy would have gone through.
With all of the nonsense about Zuckerberg being on his honeymoon munching in a McDonald's (NYSE:MCD) with his new wife, while shares plummeted we lost sight of something.
Yesterday, Jim Cramer on CNBC stated what we all know to be true, but still was a brave thing to say. He stated that Steve Jobs, founder and late leader of Apple (NASDAQ:AAPL) had disdain for shareholders. They were long down on his list of priorities. For all of the talk that Zuckerberg is the next Jobs, its hard to yet see the same kind of vision and sustained execution. But what is clear is that Zuckerberg probably doesn't care terribly much about the shares or the shareholders, by extension. I don't think that it's disdain, however. His primary focus continues to be singular and that is the ideal of connecting the world. He has to be admired for that utopian vision, in that communication is the key to conflict resolution. Of course, by the same token, he has to be criticized for his choice of meals while in one of the world's greatest gastronomical centers.
Zuckerberg, unlike Jobs, has an "adult" in charge of the business aspects and the demands of Wall Street and institutional investors, so he's free to do other things while the world is moving on without him.
The problem is though that the stock price does matter. It matters to many more people than the 500 or so before the IPO.
It is now part of our investing DNA and it is part of nearly every conversation for the past month. It's also been the cause of tremendous wealth destruction and terribly embarrassing to its lead underwriter, Morgan Stanley (NYSE:MS) and the NASDAQ exchange (NASDAQ:NDAQ).
Today, I came to a realization.
As Facebook considers the mechanism by which it will be able to monetize their mobile app, why do I need to cede my phone's limited real estate and memory to a Facebook app? Of course, I still don't understand why anyone would pay for a virtual hoe in FarmVille, but they do, only in decreasing numbers as shareholders of Zynga (NASDAQ:ZNGA) will increasingly attest.
As we become a society defined by our social media connections, there is no shortage of social media mobile applications that allow you to tap into your Facebook account with a simple finger poke, swipe or gesture. APIs can be a two way cutting sword.
I'm certain that someone will quickly point out the functionality that I'm giving up by not having the native application, but look at me and look at the growing demographic that is using Facebook. It's no longer the hip and tech savvy crowd. It's me and my tech savviness from 30 years ago doesn't translate in a very linear way to the many possibilities offered in today's applications.
As Facebook talks about even opening the program to those below the age of 13, good luck with converting those ad clicks with sales and premium ad rates.
The one time core demographic is less and less addicted to their Facebook accounts, status and friends. If your mother and kid sister are constantly plugged in, it's not likely to be a "must go and click ads" kind of place for people with discretionary time and money.
With my realization came action. I removed my Facebook app this afternoon and have perfected the swipe to the right on one of my still existing phone apps.
We haven't heard much from Zuckerberg in the past month. I doubt that the rumor that I'm starting right now that Zynga is developing a game called "RomeVille" that allows players to purchase the musical instrument of their choice, as well as various flame accelerants while the town goes ablaze, is true.
In the meantime, Facebook is showing a trend upward, yet still placing it far from that IPO price. Its cash cow Zynga is imploding.
Although we are used to thinking in terms of economic cycles, I wonder whether we, as a society and culture, are also tiring of the openness and ease of connectivity? Whereas we once feared the idea of "Big Brother" as portrayed by Orwell, we have all actually enabled the loss of privacy by allowing everything about ourselves to become public.
Having done so may have been as bad as bringing Facebook public, as an already mature enterprise and with nowhere to go, but down. Not only in share price, but also in the eyes of its users.
Perhaps the cycle now dictates a return to personal boundaries and maybe even longer hems.
No, wait. Keep the hems and pull the blinds
Additional disclosure: I have sold puts on VXX