Shares of another helicopter company got a lift on Friday after CHC Helicopter Corp. (FLI) agreed to a $1.5-billion buyout by private equity firm First Reserve Corp.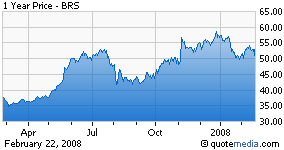 On Friday, Bristow Group Inc. (NYSE:BRS), a provider of helicopter services to the offshore energy industry, also saw its stock up 7.5% to $55, around 1:45 p.m. ET on the NYSE.
On Thursday, the company had declared a dividend of $0.6875 per share. An upgrade to "neutral" from Credit Suisse analyst Ken Sill was also another contributing factor to the increased buying.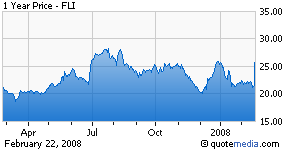 Meanwhile, CHC was up 40% to roughly C$30.50. The buyout offer is for C$32.68 a share.