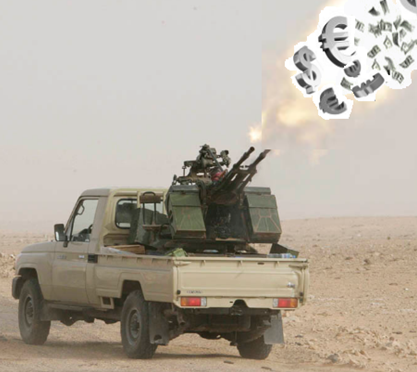 We began Thursday with terrible Jobless Claims data (386K vs 375K exp & prior revised higher again to 380K). Further another 135K unemployed fell off the benefits rolls in one week. But, the previous theme the past few years now remains, "bad news is good" because the Fed and other central banks will launch more QE.
In fact QE is going on now as the Fed today purchased (front ran) 30 year Treasury bonds ahead of the Treasury's 30 year auction.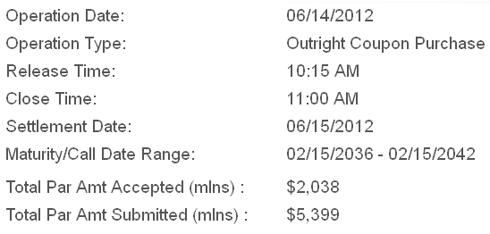 This little bit of manipulation has been ubiquitous but has now expanded to a level not seen previously.
In afternoon trading word started filtering (obviously early to insiders) that central banks were once again "all-in" in preparation to intervene in markets post Greek election chaos. All this began as rumors (hence, those in the know were able to push markets higher in a heartbeat) but then came news. First, a Reuters story regarding intervention. Next, was a WSJ story stating the Bank of England with a story regarding their intentions to intervene should the you know what hit the fan.
Not to be left out the MOF Nakao Tells DJ-WSJ: Yen Rise Has Been "One-Sided," and not reflecting fundamentals indicating more not less intervention. Canada even joined-in saying all central banks need to be prepared with liquidity to meet market needs. Perhaps more importantly the Institute for International Finance (NYSE:IIF), which may just as well pass as an industry lobbying group, stated they favored more global accommodation.
All that said got the HFT algos fired-up and the short squeeze was on as stocks soared reversing the previous day's decline. Sure, it's a lot of roller-coaster action abetted by central bank manipulation and HFT trading. It really makes you wonder if stock markets are free anymore. And, this type of intervention and trading has driven many investors away from markets to wit, ICI reports $10 billion left markets last week.
Let's not forget Friday is quadwitching which could make for even more fun and games.
Stocks soared led mostly by large caps. The dollar (NYSEARCA:UUP) fell because obviously the euro (NYSEARCA:FXE) is much more secure. Actually many believe there is quite a bit of repatriation taking place. Gold (NYSEARCA:GLD) was higher as were many commodities (NYSE:DBC), (NYSEARCA:USO) and (JJC). Bonds (NYSEARCA:IEF) despite Fed intervention fell only slightly on the stock ramp higher.
Volume was quite heavy on all the intervention stories. Breadth per the WSJ was quite positive.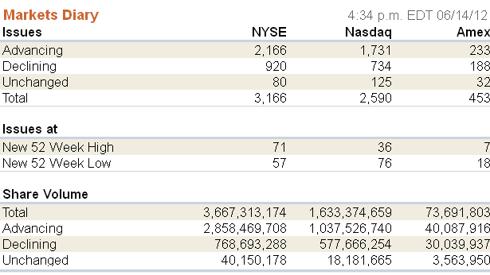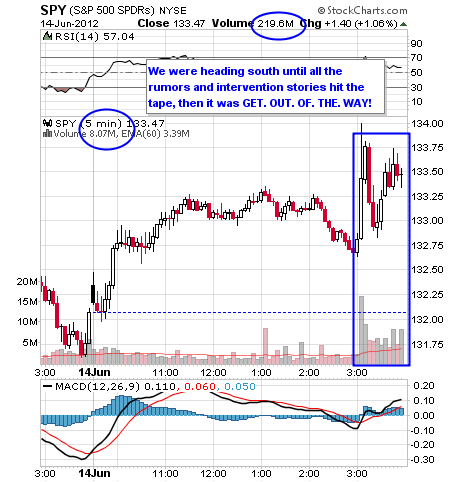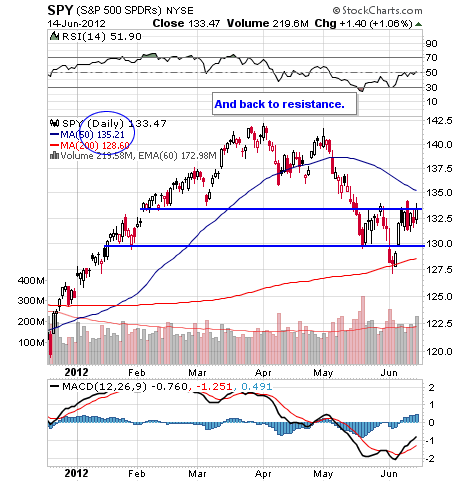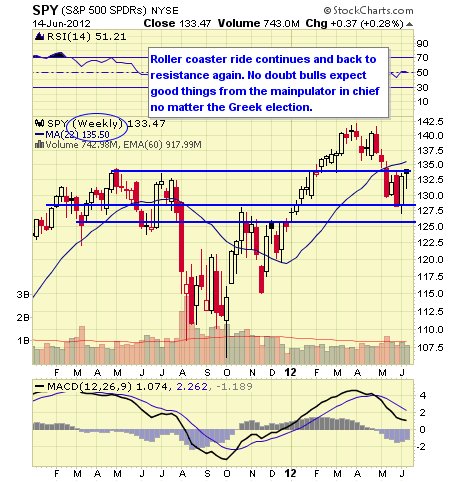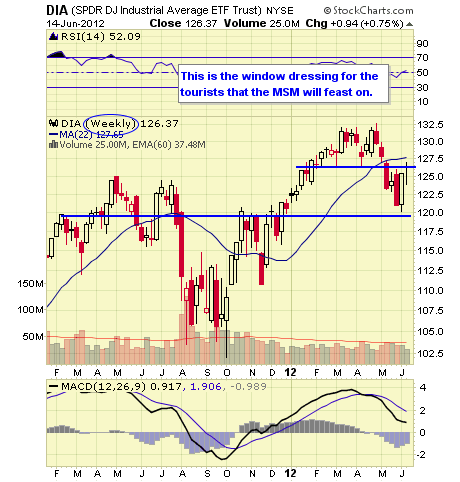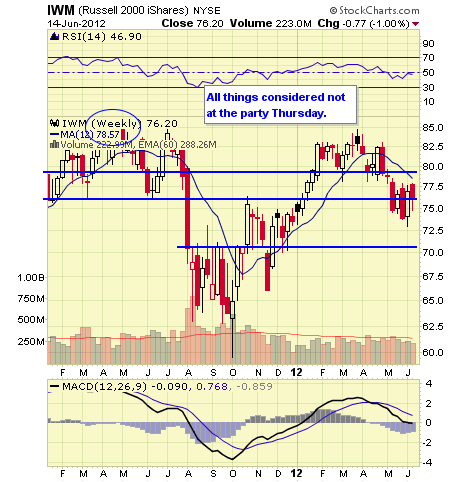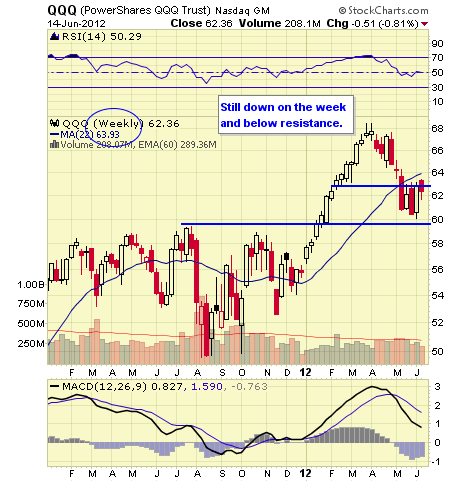 Continue to U.S. Sector, Stocks & Bond ETFs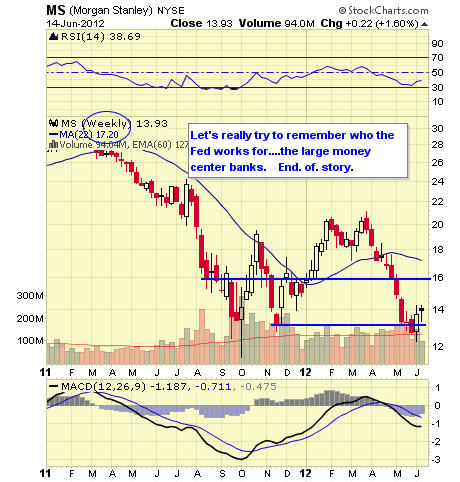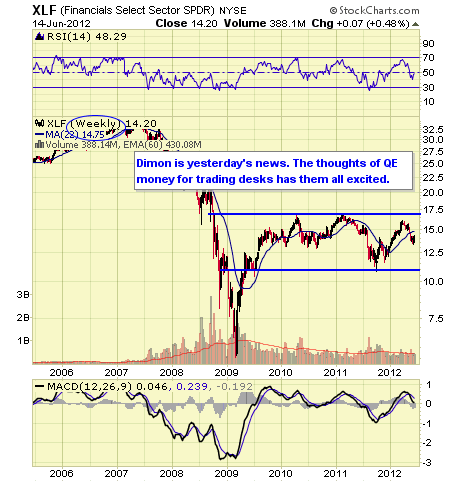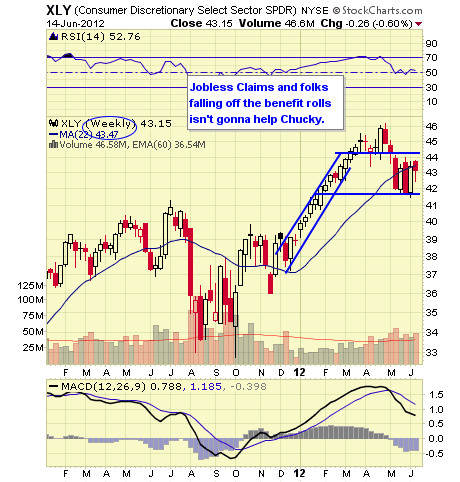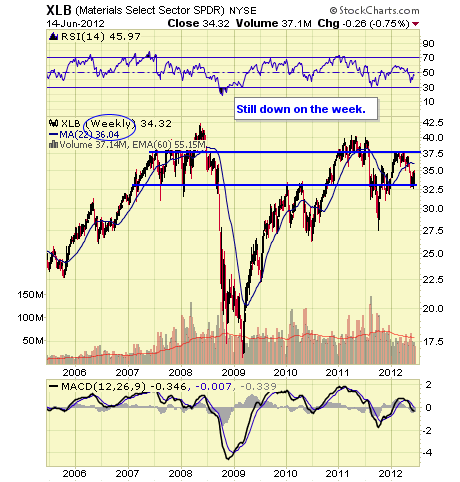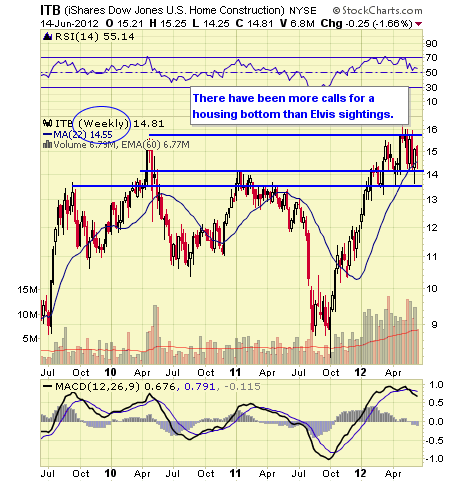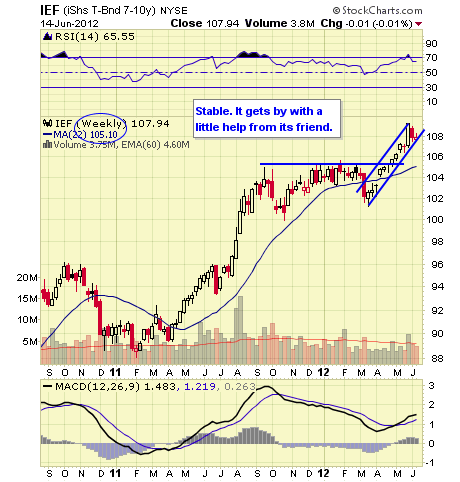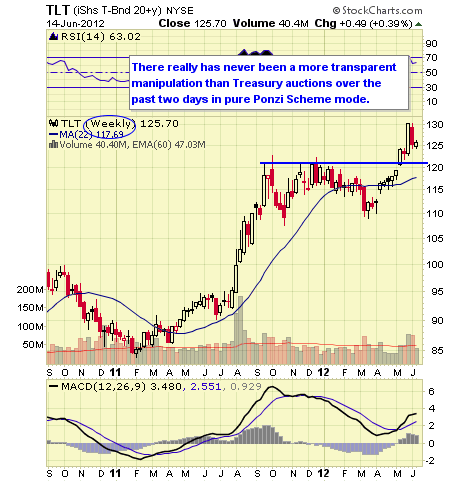 Continue to Currency & Commodity Market ETFs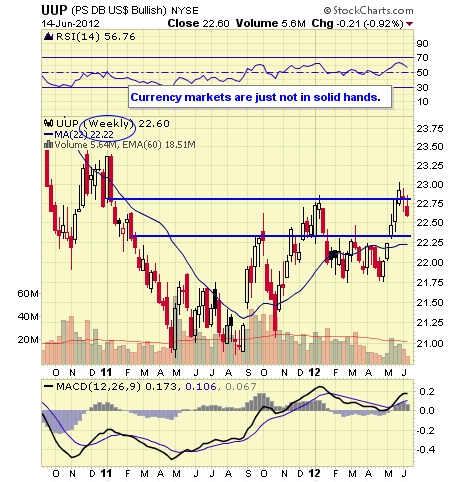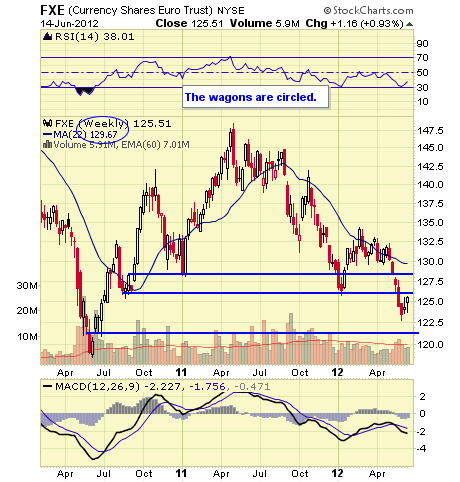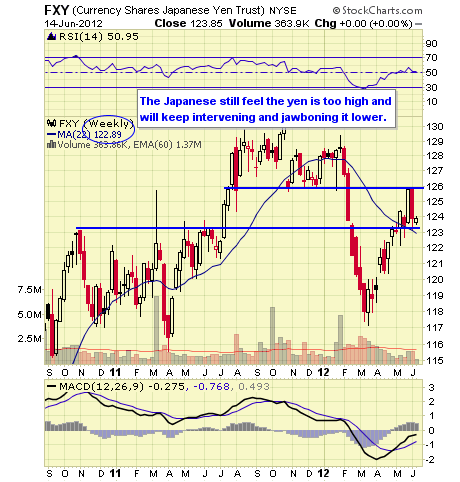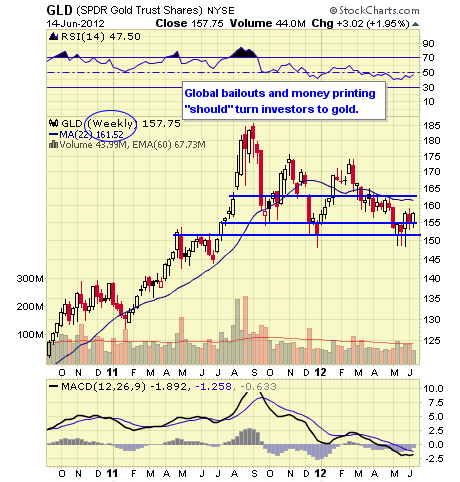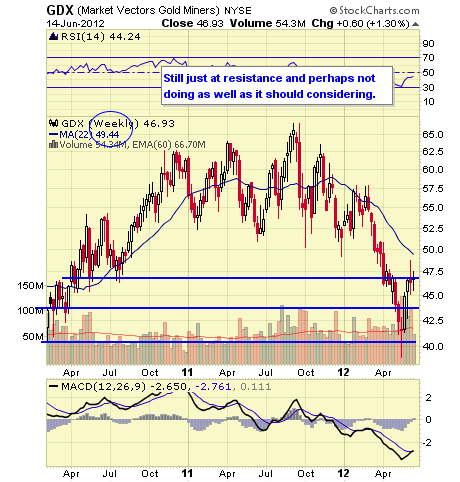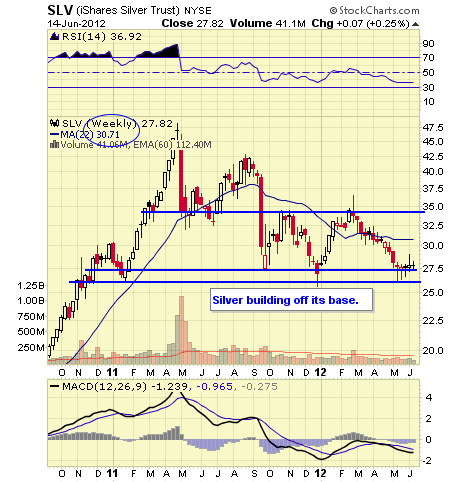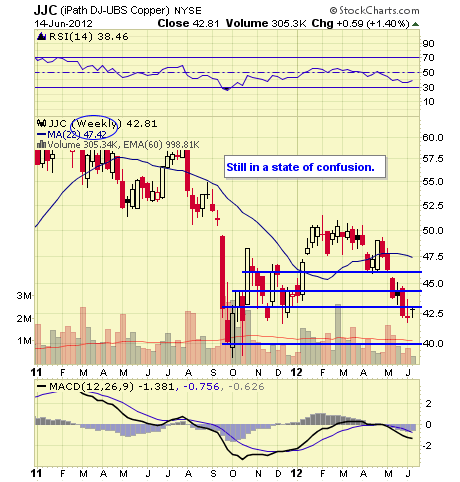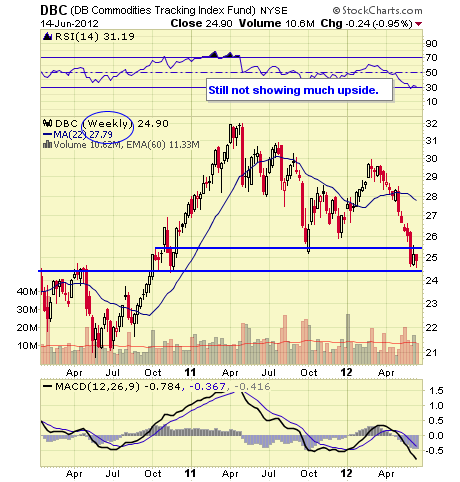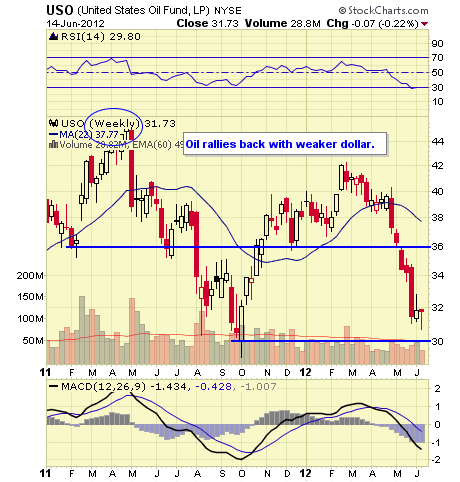 Continue to Overseas Sectors & ETFs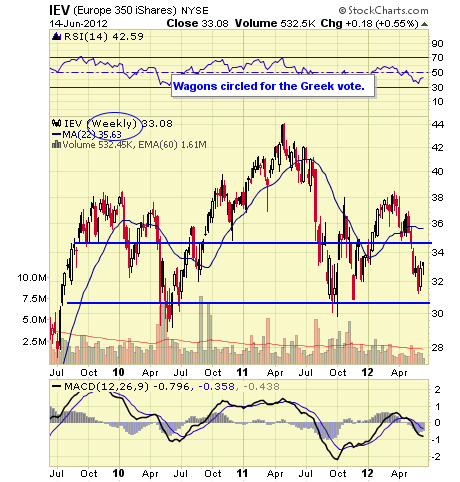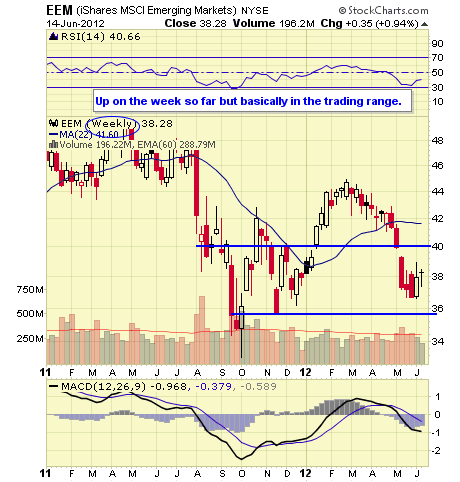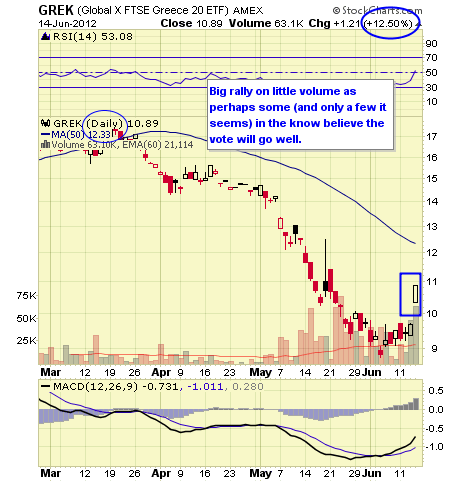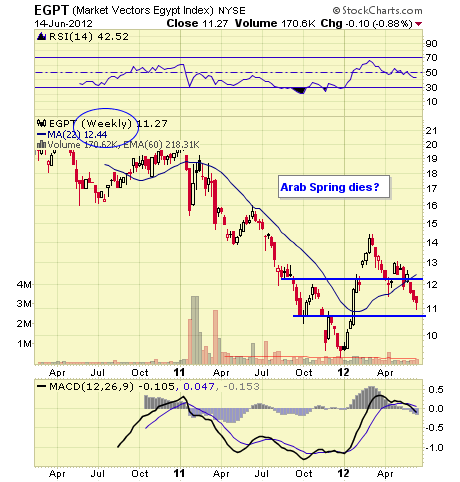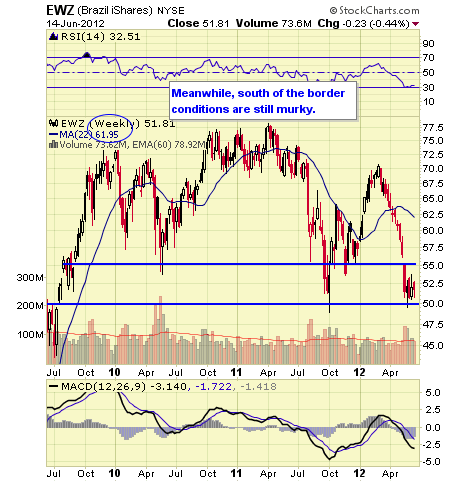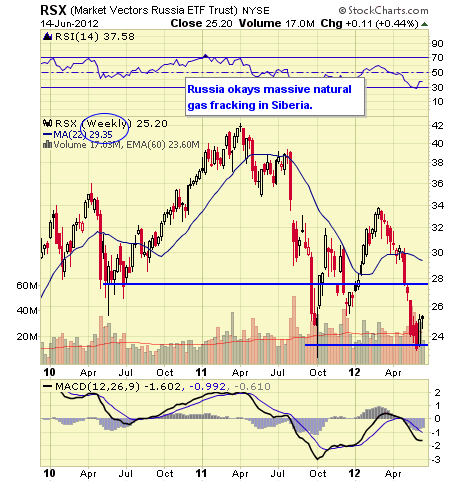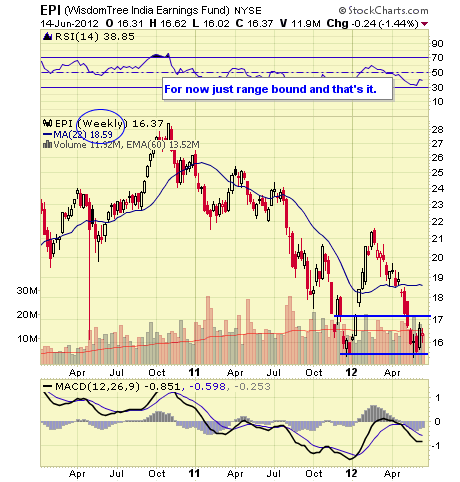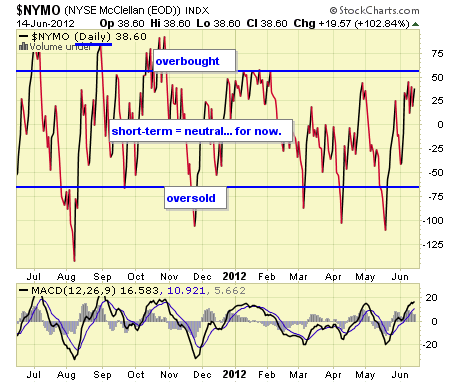 The NYMO is a market breadth indicator that is based on the difference between the number of advancing and declining issues on the NYSE. When readings are +60/-60 markets are extended short-term.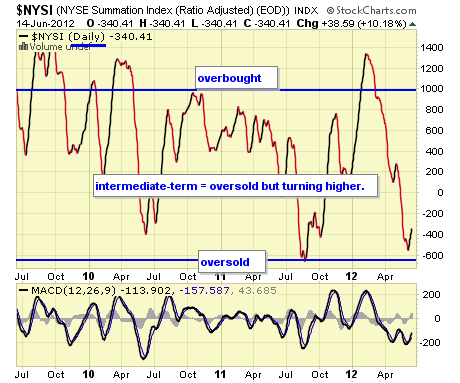 The McClellan Summation Index is a long-term version of the McClellan Oscillator. It is a market breadth indicator, and interpretation is similar to that of the McClellan Oscillator, except that it is more suited to major trends. I believe readings of +1000/-1000 reveal markets as much extended.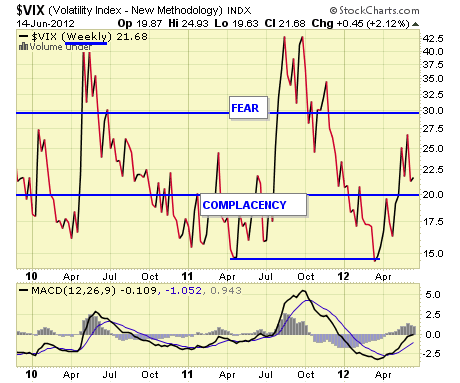 The VIX is a widely used measure of market risk and is often referred to as the "investor fear gauge". Our own interpretation is highlighted in the chart above. The VIX measures the level of put option activity over a 30-day period. Greater buying of put options (protection) causes the index to rise.
Another shortened post just because we have so much ahead of us that matters.
Friday is quadwitching; NY Mfg Survey; Consumer Sentiment; and, Industrial Production. Let's not forget more intervention and manipulation which is really starting to effect freely traded markets.
Disclosure: I am long EFZ, VT, MGV, BND, BSV, VGT, VWO, VNO, IAU, DJCI, DJP, VMBS, VIG, ILF, EWA, IEV, EWC, EWJ, EWG, EWU.