Monday, Microsoft (NASDAQ:MSFT) announced major news: it will release Windows 8 based, super thin, super cool new Surface tablets combating Apple's (NASDAQ:AAPL) on two fronts: MacBook Air and iPad.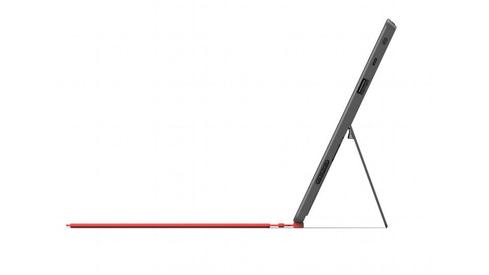 Surface comes in at 10.6-inch widescreen display. The "lite" version of Surface is 9.3 mm thick, a hair thinner than the new iPad, and it is slightly heavier. It will run Windows RT on an ARM processor. The professional version will be based on an Internet CPU and be more like an ultrabook. It's also slightly thicker at 13.5 mm and a little heavier.
These two products will obviously compete head to head with iPad and MacBook air in the market. They also mark the first time that a non-iPad no longer looks like a wanna-be. It's a tablet that appears to be equal to or better than iPad in almost every aspect.
Although pricing is still unclear, they should at least match up with the corresponding Apple products.
This product is also crucial to ensure the success of Window 8, the next generation OS for PCs. After years of beating around the bushes, Microsoft has taken the lead in creating a nice hardware. This product would have at least four likely victims.
1. iPad
It is doubtful whether Surface will become an iPad killer, given Apple's enormous branding power as the pioneer in this area. It will however, almost surely lead to slower growth in iPad sales. As iPad accounts for about 15% of Apple revenue, and is growing at more than 100% over the past quarter, this will almost surely hurt Apple's growth rate.
It is conceivable that Microsoft might have other secret projects in the works on cellphones, which brings in the second possible but unlikely victim: Nokia (NYSE:NOK).
2. Nokia
Nokia is Microsoft's partner in smartphone business. But the relationship is largely one-sided. Microsoft can do without Nokia; Nokia cannot survive without Microsoft. By showing its prowess in hardware business with the Surface tablet, Microsoft shows to us how unimportant Nokia is in the success of Windows 8. Microsoft has the means and motive to create very successful smartphone(s) based on Windows 8. This gives a puzzle about Nokia's future. If things work out by the end of the year, Nokia will be among the most successful mobile phone companies again. If they don't, Microsoft will possibly ditch Nokia and find new partners or does it DIY. Which is going to happen? It's hard to say. As I wrote earlier, a straddle option strategy may not be a bad bet on Nokia.
3. HP (NYSE:HPQ) and Dell (NASDAQ:DELL)
HP and Dell both have been struggling in their respective PC businesses. HP has merged its PC and printing departments to cut down cost and streamline operations. Both HP and Dell seem to have plans beefing up the tablet business for the release of Windows 8. Now, with Surface tablet, both HP and Dell will have a lot of catching up to do in order to get a piece of pie in this market. Given how cool Surface looks, it will be a tough battle.
In summary, this is really exciting news. Investors will see a lot of dynamics in the mobile market. Expect many more trading opportunities to come up in the coming months.
Disclosure: I have no positions in any stocks mentioned, and no plans to initiate any positions within the next 72 hours.