With high growth still anticipated in Brazil, as well as its expected "investment-grade" status, it comes as kind of a head-scratcher that the stock market in Brazil has taken it on the chin thus far in 2008. On hand to give his perspective is Zacks senior Latin American markets analyst Claudio Freitas, CFA.
Has much of the good news in Brazilian stocks has already been priced in?
Until recently, the market had incorporated the good news over Brazil, but considering the sell-off in Brazilian stocks since the beginning of this year, the positive scenario is not incorporated at all. The possibility of a recession in the U.S. should affect Brazil as well as other markets all around the world.
Nevertheless, I do believe Brazil is in a better situation than most emerging countries: its current account is still positive, trade balance should be positive (around US$30 billion) for 2008 and total reserves of the country is around US$180 billion – much more than the public external debt. All considered, I believe Brazil will outperform emerging markets during this turbulence, and any major weakness should be considered a buying opportunity.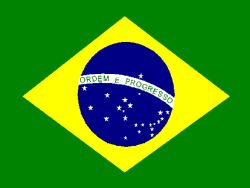 Where do you foresee price appreciation among industries – or specific stocks – in the Brazilian market?
Sure, after the sell-off there are many stocks highly undervalued. Of course, commodity stocks are more risky due to the possibility of a recession in the U.S. However, the telecommunication industry remains quite interesting, particularly Telemar (NYSE:TNE), Brasil Telecom (NYSE:BRP) and Vivo (NYSE:VIV). Electric utilities are also undervalued: Cemig (NYSE:CIG) and Copel are good examples of interesting undervalued stocks.
Has the Brazilian market become less risky?
The Brazilian market has been trading recently with P/E close to 13x (past 12 months) or 11.5x (forward). China is trading with valuations of 40x and India is trading at 22x (both considering the past 12 months. It is true that Brazil do not have the same potential for growth that both China and India have, nevertheless 40x sounds overvalued whatever the circumstances, and 12x is not really much for a country that is expected to grow between 4% and 5% in the following years.
However, the Brazilian market is highly exposed to commodities and basic products. In this sense, we have to admit that the risk has increased since the beginning of the year when everyone became more concerned over the possibility of a recession in the U.S.
Which are your favorite Brazilian plays among your Buy-rated coverage?
As I mentioned above Telemar and Brasil Telecom are great options in Brazil, mainly considering that they will merge in the near future, creating a major telecom player comparable to Telmex (NYSE:TMX). In Mexico it is also a good moment to take a look at some airport operators like Grupo Aeroportuario del Sureste (NYSE:ASR) and Grupo Aeroportuario del Centro Norte (NASDAQ:OMAB).
Finally, CVRD (NYSE:RIO) is also very attractive. According to Brazilian newspapers, RIO is negotiating with Baosteel (the most important Chinese steel producer) a price hike for iron ore between 30% and 50% for 2008. That's a great hike.
Are there any sections of the Latin American markets you would advise investors to stay away from at this time?
Steel companies should be affected by the difficult U.S. economic environment; I had just downgraded Gerdau (NYSE:GGB) from Hold to Sell today. The construction business in the U.S. doesn't sound good either, thus I would avoid Cemex (NYSE:CX) since the Mexican cement company is highly exposed to the U.S. market.
Claudio Freitas, CFA is a senior analyst covering markets in Latin America for Zacks Equity Research.