Soaring capital costs on base metal projects can only mean one thing, according to TD Newcrest analyst Greg Barnes: higher prices to support them.
He is raising his targets on a number of the metals to reflect the new cost reality. His new long-term prices are $1.75/lb for copper (up 25%), $0.75/lb for zinc (up 7%), and $7.00/lb for nickel (up 27%).
In a note to clients Mr. Barnes wrote:
We believe that a significant portion of the capital cost increases that have occurred over the past several years reflect increased environmental costs, the requirement to mine lower grade ore (which in turn necessitates larger, more expensive equipment) and the fact that new projects are being developed in more remote areas that are either politically risky or lack infrastructure," Mr. Barnes wrote in a note to clients.
He is also increasing short-term price forecasts for copper and coking coal because of the supply constraints in both markets.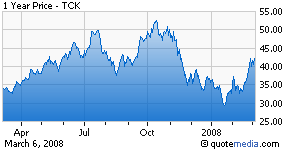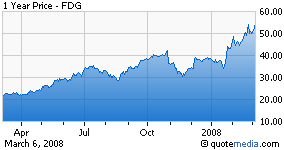 Higher price assumptions means higher targets on the base metal stocks, and TD has lifted them for all the big names, including Fording Canadian Coal Trust (FDG)[from C$44 to C$52 a share] and Teck Cominco Ltd. (TCK)[from C$40 to C$46 a share].