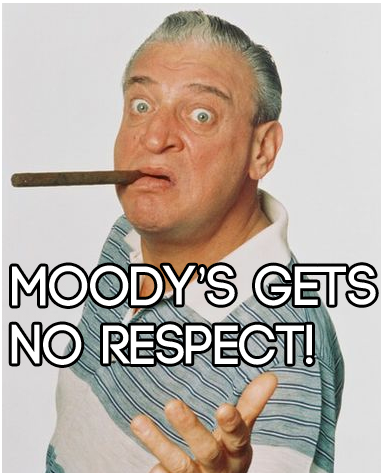 It would appear the rating agencies are either "leading from behind" or just don't have much respect these days after they botched the mortgage crisis. The 15 bank downgrades by Moody's Thursday evening didn't seem to bother anyone. Of course it's quite odd that Buffett's Berkshire Hathaway (NYSE:BRK.A) has large stakes in Moody's and banks being downgraded. Could there be a conflict there? Does Buffett have influence? Surely you jest sir! Long story short-bank stocks rallied Friday. As they'd say in Hawaii: "Poke your eye brah"! (Hmm, I wonder if GS covered those shorts?)
Since downgrades to certain levels necessitate by agreement dreaded margin calls some banks have chosen to challenge them. Credit Suisse (NYSE:CS) has rejected calls from the Swiss National Bank to build capital based on downgrades. Such is the disrespect the "ratting" agencies have earned.
In the eurozone Friday, German Business Confidence fell (105.3 vs 106.9 prior) to a two year low. Italian Consumer Confidence plunged (85.3 vs 86.5 prior) a historic low. In order to just "pass" a questionable stress test, Spanish banks will need $78 billion PDQ!
The ECB stated they would accept lower quality collateral for loans. France's Hollande thinks it's the patriotic duty for wealthier people to pay more taxes to help those retire at 60 vs 62. He'd feel the same way about taking junk collateral from the ECB one would suppose. But, true to form, the Bundesbank scotched that idea saying simply: "We won't accept collateral we don't have to take." Merkel also stated: "Direct bailout funding of banks violates treaties." I guess that's not being a patriotic team player.
Merkel will be surrounded by Italy's Monti, Spain's Rupoy and France's Hollande as the four leaders spend a nice weekend in Rome ... call it a Roman Holiday (another old movie). It won't be pleasant for Merkel. Expect some nice pronouncements to buy more time. After the troika of Monti, Rupoy and Hollande have tossed their Three Coins in the Fountain (too young to remember the movie?); they meet again on the 29th to really fix things ... really!
India shares, and BRIC countries overall, continue to decline. The choice for India should be between inflation or recession but unfortunately they seem to be suffering from both.
Various bulls operating HAL 9000s and their algos have key words from which buy or sell programs are launched. Authorities globally have learned how to use these key words to get programs going their way even though their words mean little. Carbon-based investors might just take the next two weeks off before end of quarter shenanigans and the holiday. Let the HFTs have their way with markets until reality of one form or another returns to justify either trend. As the old saying goes, "the news follows the trend". So we shall see one way or another.
Anyway stocks put in a good day Friday led higher by tech (NYSEARCA:XLK) on little volume or positive news. No doubt, making the week respectable for bulls is number one on the agenda. Breadth per the WSJ was positive.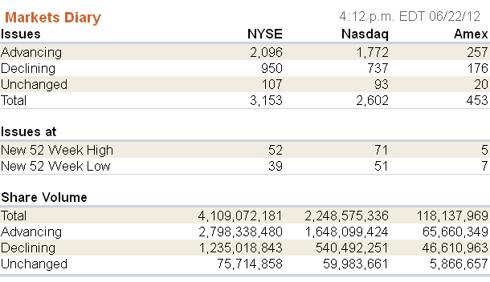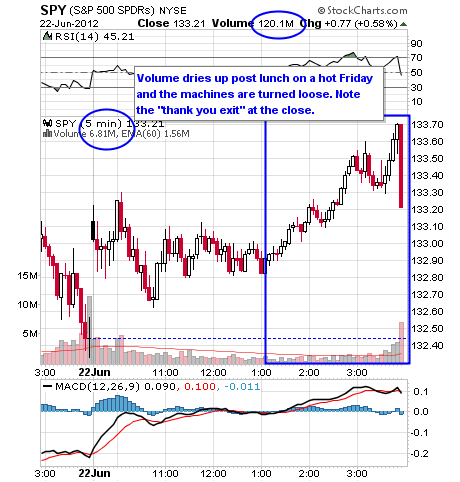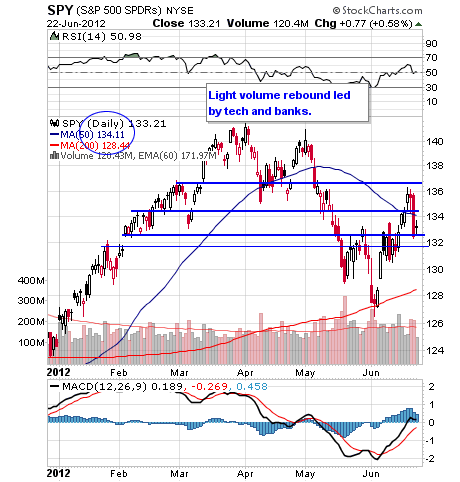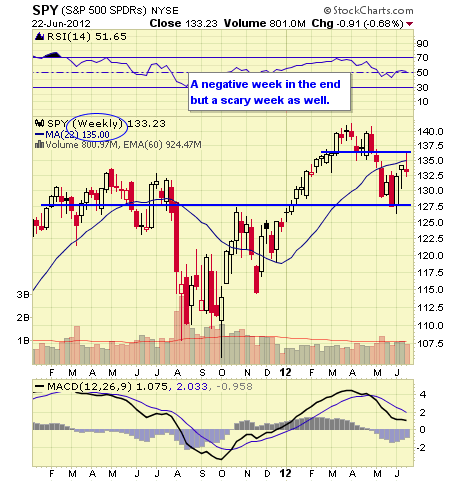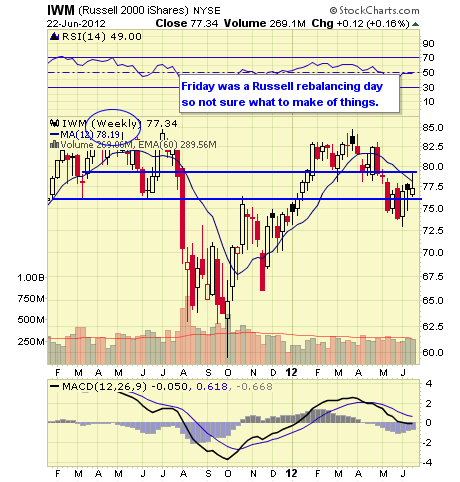 U.S. Sector, Stocks & Bond ETFs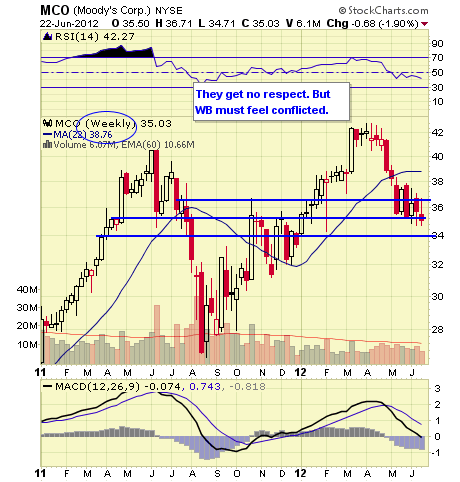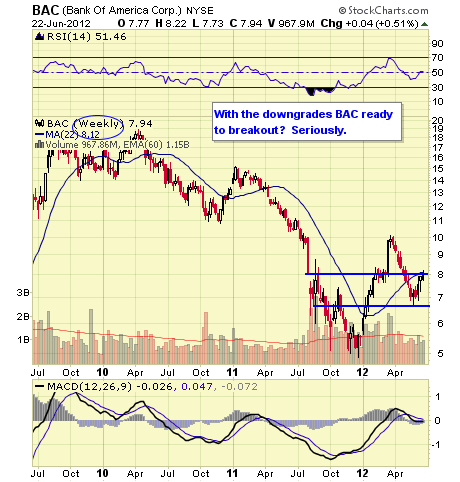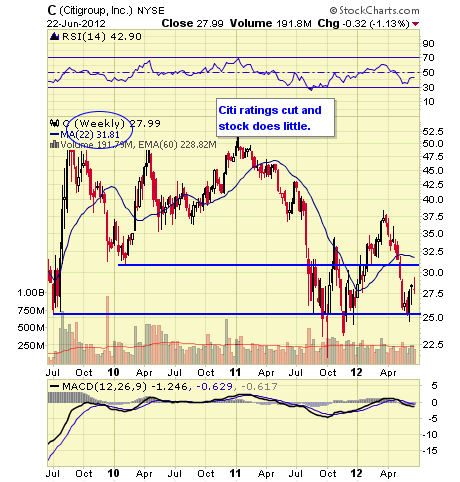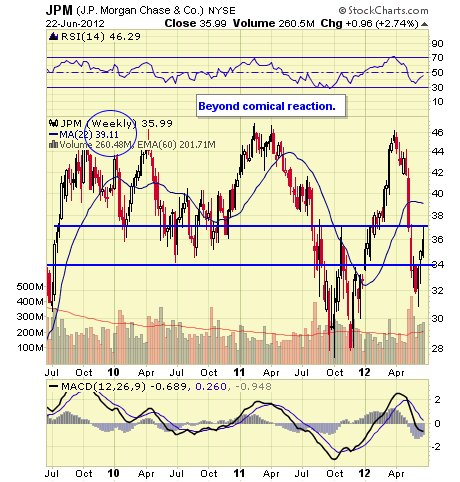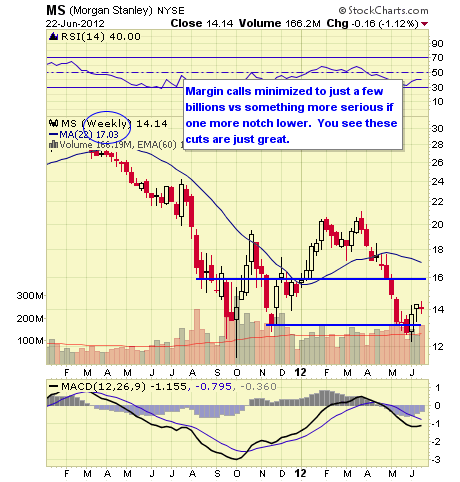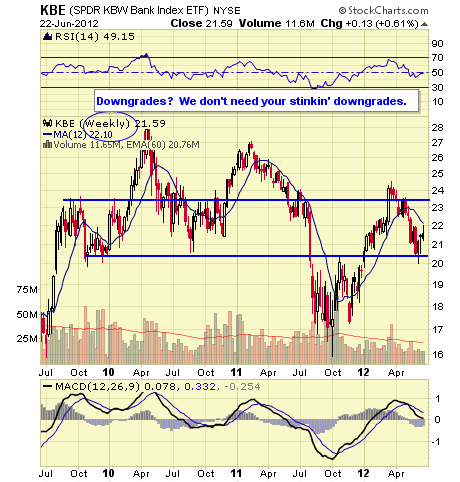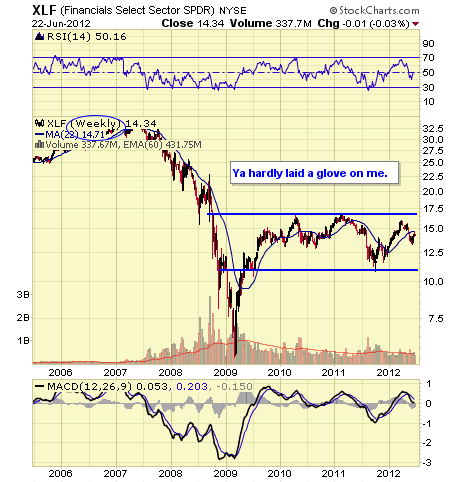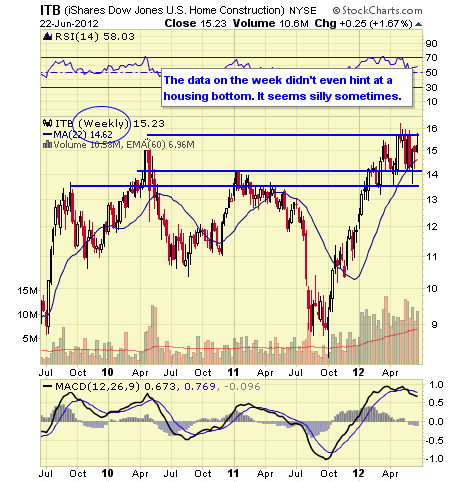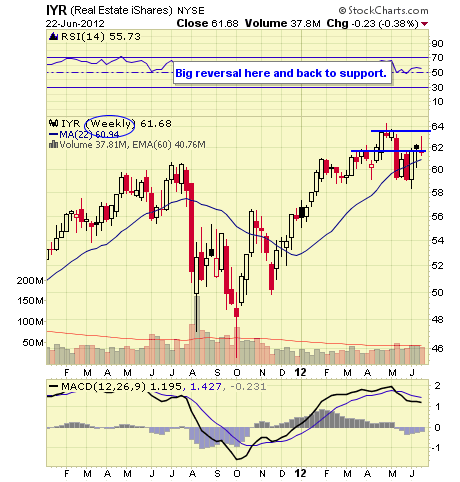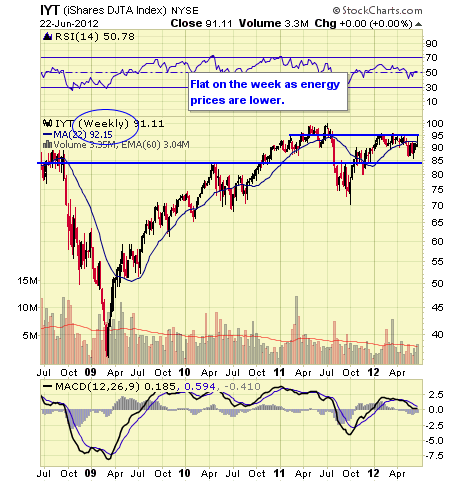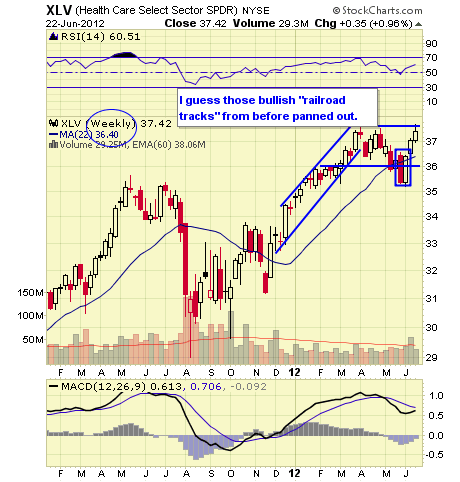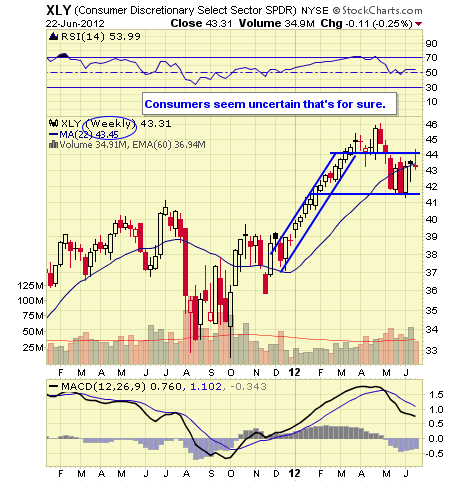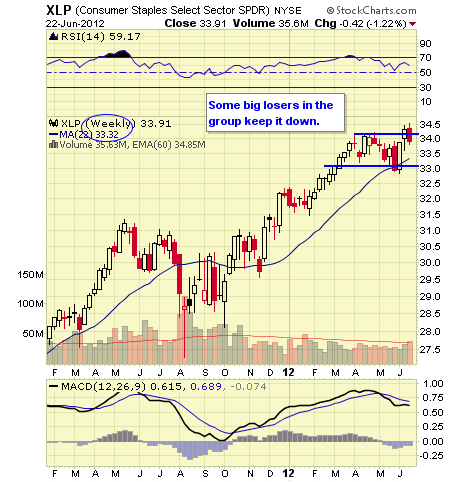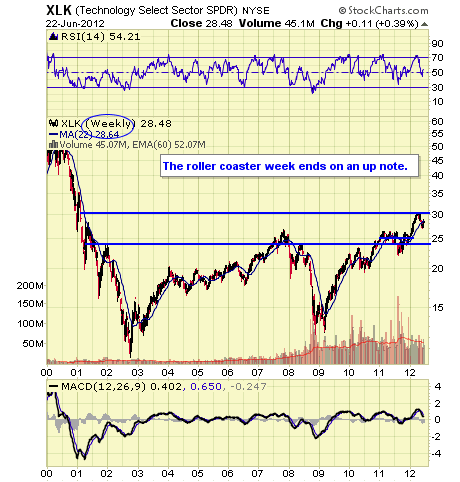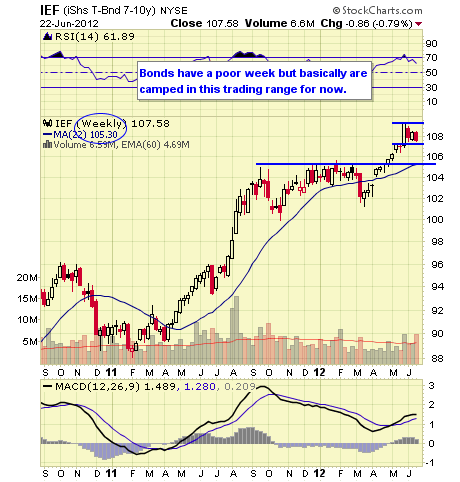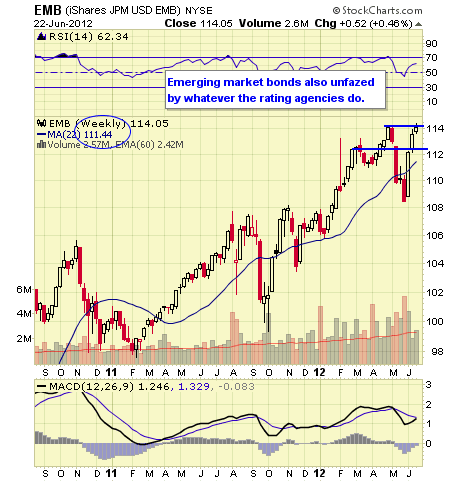 Currency & Commodity Market ETFs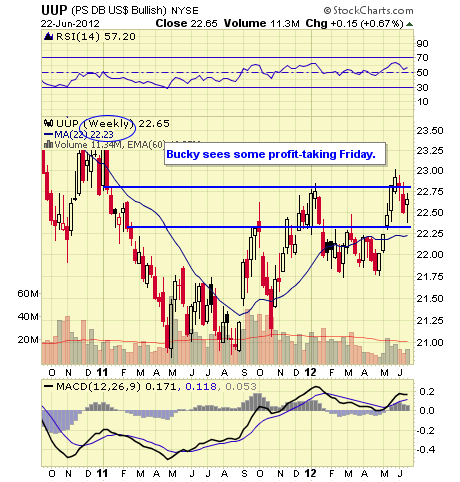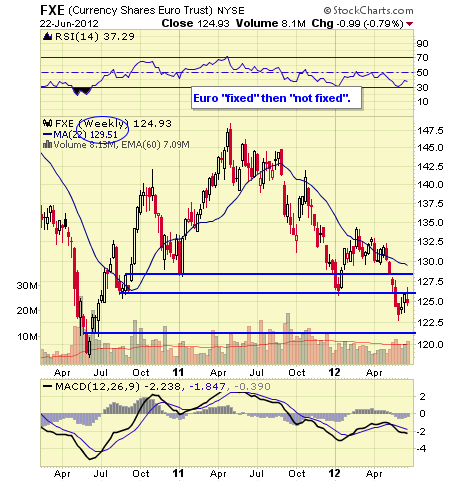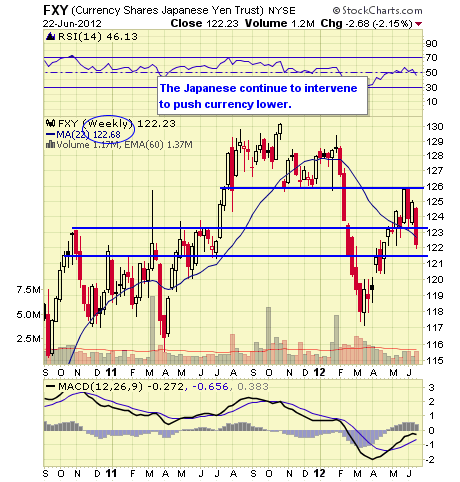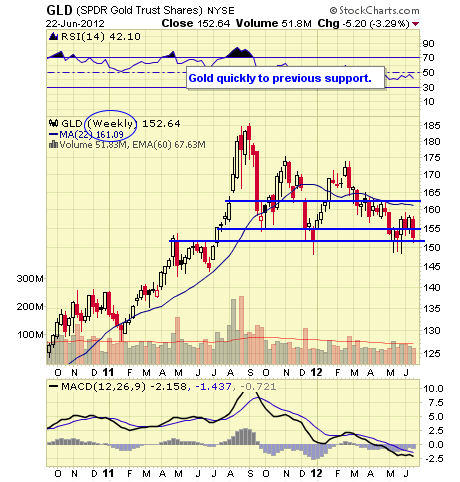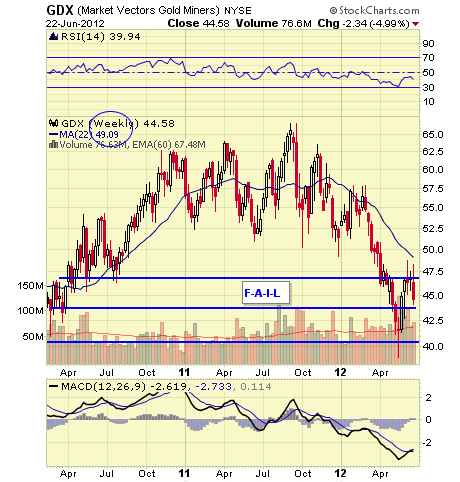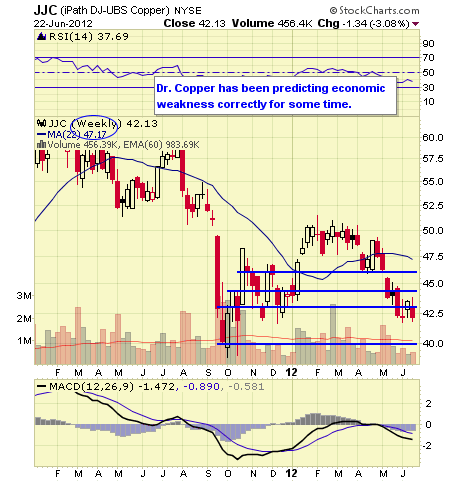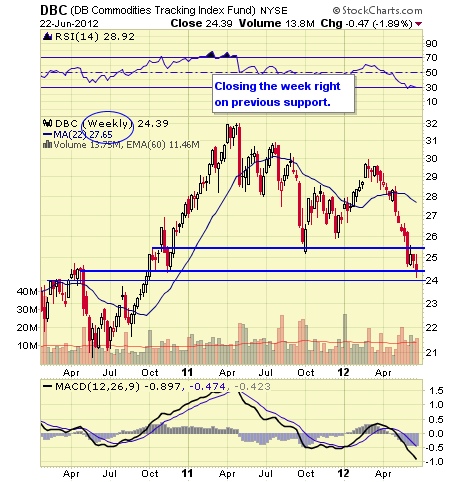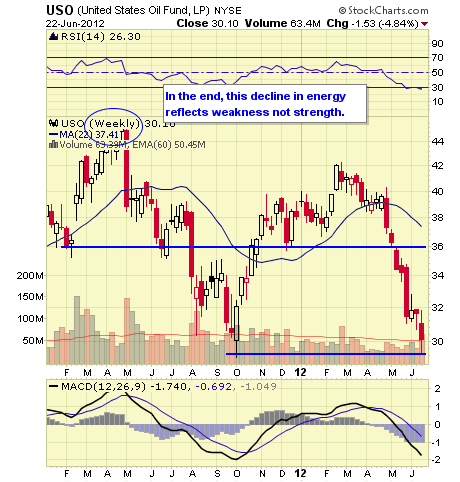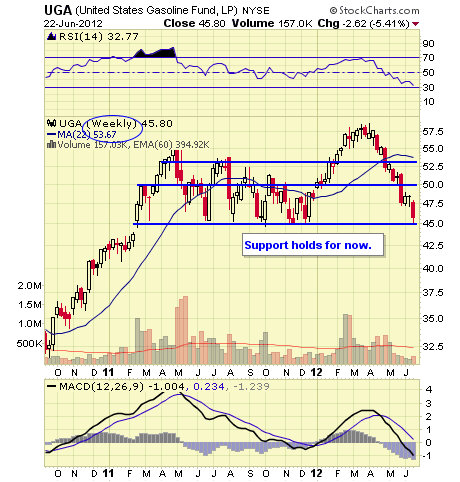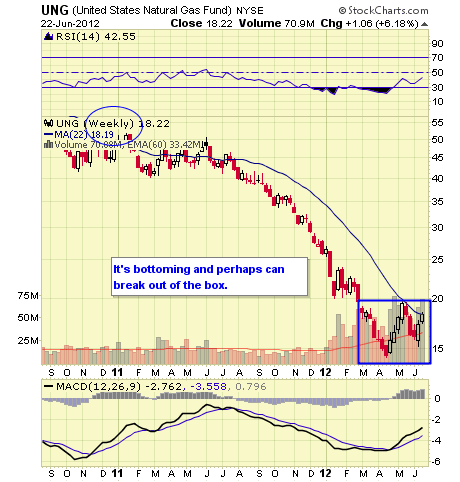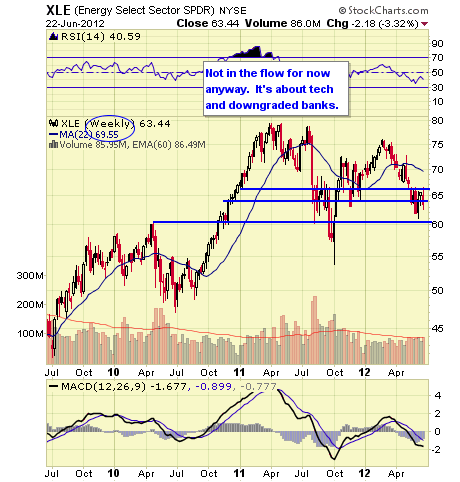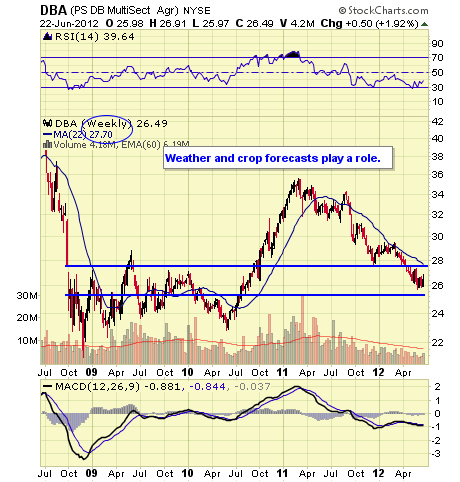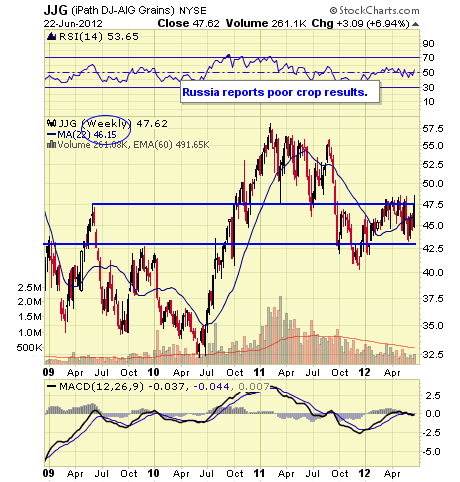 Overseas Sectors & ETFs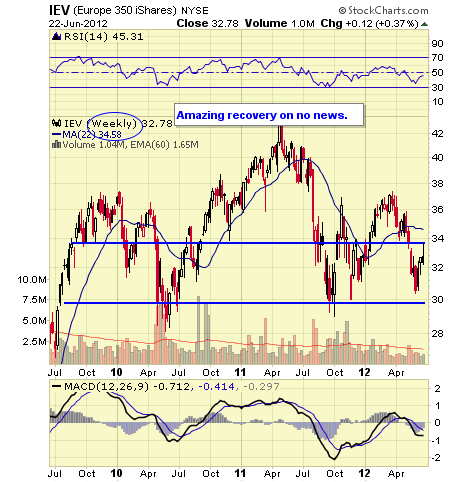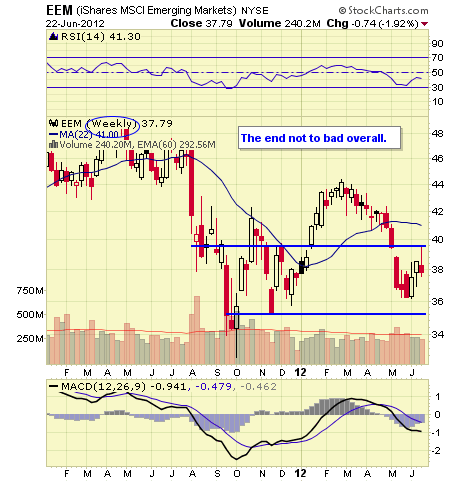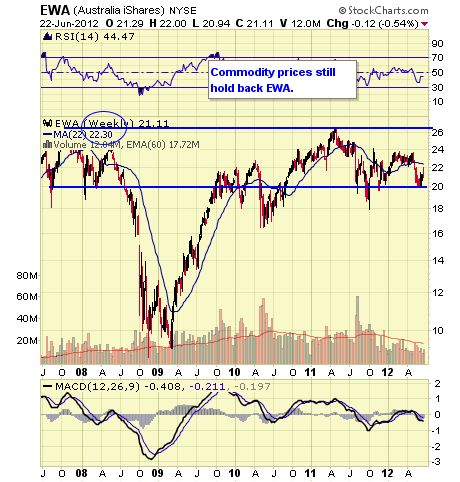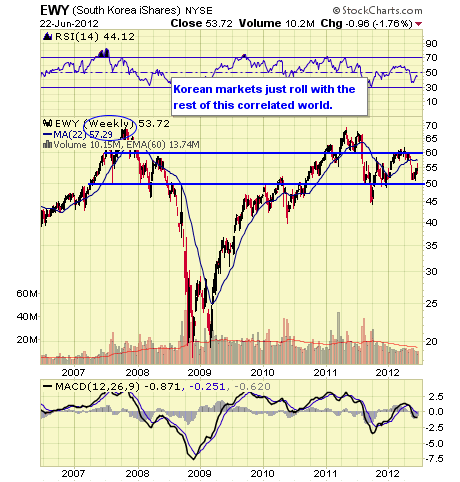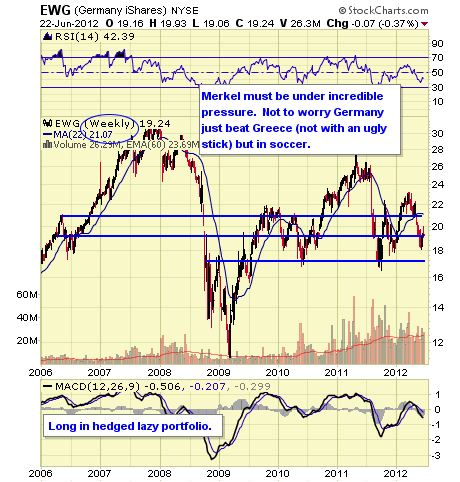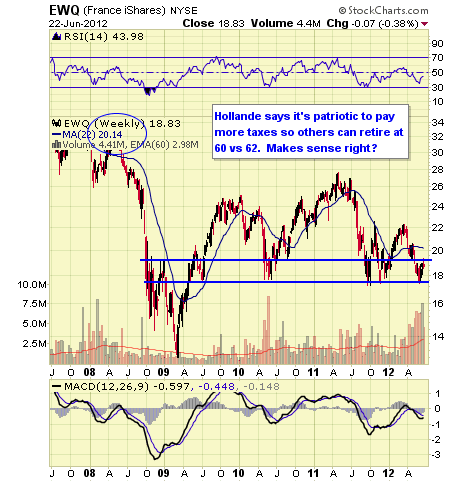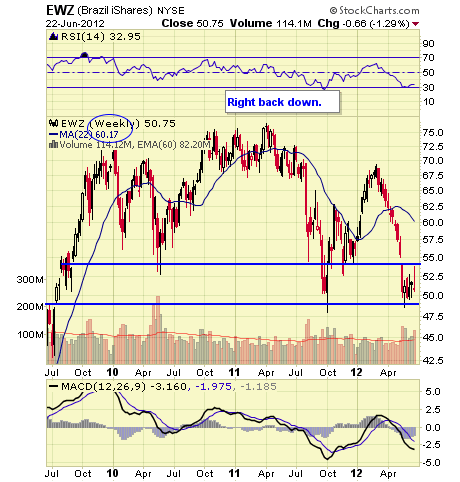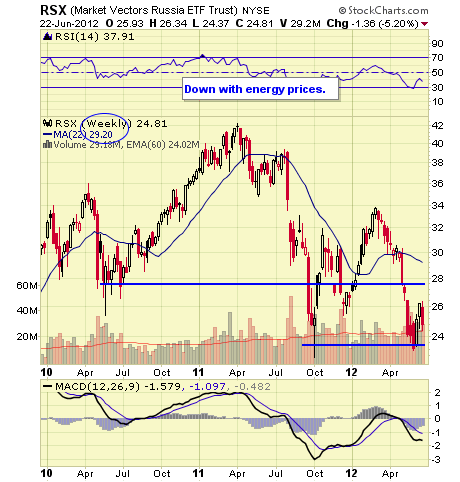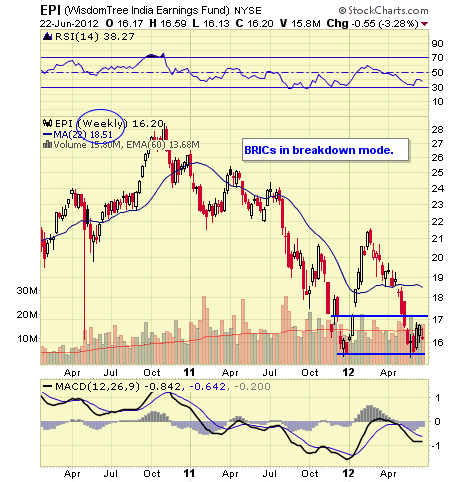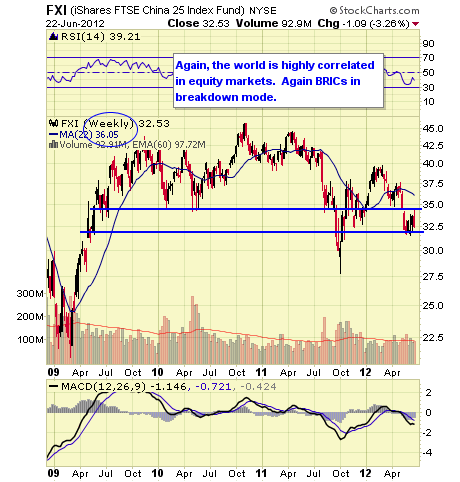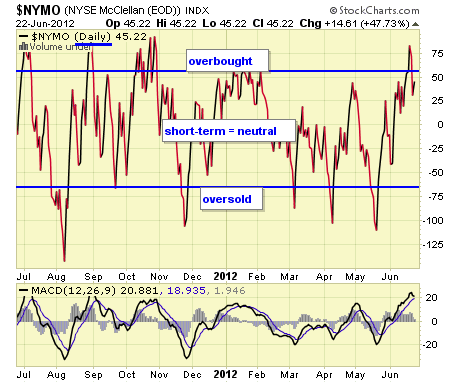 The NYMO is a market breadth indicator that is based on the difference between the number of advancing and declining issues on the NYSE. When readings are +60/-60 markets are extended short-term.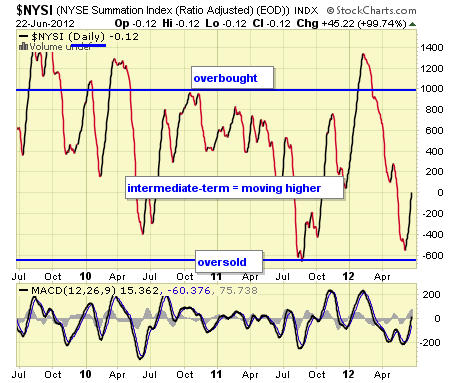 The McClellan Summation Index is a long-term version of the McClellan Oscillator. It is a market breadth indicator, and interpretation is similar to that of the McClellan Oscillator, except that it is more suited to major trends. I believe readings of +1000/-1000 reveal markets as much extended.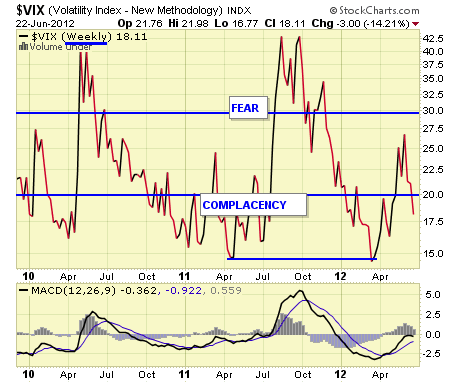 The VIX is a widely used measure of market risk and is often referred to as the "investor fear gauge". Our own interpretation is highlighted in the chart above. The VIX measures the level of put option activity over a 30-day period. Greater buying of put options (protection) causes the index to rise.
A crazy and volatile week ends on a positive note despite some heavy selling into the close.
More news will roll out over the weekend to allow for some spinning and whatever. The four eurozone leaders will meet and statements will be made but Germany seems to have drawn a line in the sand as to what it will or won't do.
The spin from most commentators was Moody's downgrades were just so much "old news" and that may be. Many bloggers and pundits were out wondering which banks to buy on this news even as they didn't go lower. They've been behind events and their duties for a long time. I wonder if Buffett is still long the stock. Egan Jones may gain more traction since it claims not to have the same fee conflicts of interest. The problem is contracts between banks and their regulators require a corresponding increase in capital with downgrades specifically from these rating agencies.
Disclosure: I have no positions in any stocks mentioned, and no plans to initiate any positions within the next 72 hours.
Disclaimer: The ETF Digest maintains active ETF trading portfolio and a wide selection of ETFs away from portfolios in an independent listing. Current "trading" positions in active portfolios if any are embedded within charts: Lazy & Hedged Lazy Portfolios maintain the follow positions: VT, MGV, BND, BSV, VGT, VWO, VNO, IAU, DJCI, DJP, VMBS, VIG, ILF, EWA, IEV, EWC, EWJ, EWG, & EWU.
The charts and comments are only the author's view of market activity and aren't recommendations to buy or sell any security. Market sectors and related ETFs are selected based on his opinion as to their importance in providing the viewer a comprehensive summary of market conditions for the featured period. Chart annotations aren't predictive of any future market action, rather they only demonstrate the author's opinion as to a range of possibilities going forward.