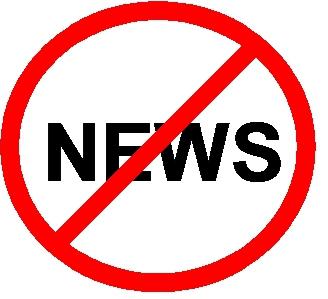 As I sit and reflect back on each passing week before putting down thoughts for how I may approach the coming week, I like to think about the factors that moved the market and the factors that may move the market over the coming week.
All I really know for certain is that we had movement this past week, but when it was all said and done there really wasn't very much with the S&P 500 down just 0.5%.
What was predictable was that the week would start with a yawn after all of the pre-election excitement over Greek politics. The very same happened the previous Monday after the Spanish bank bailout excitement had dissipated.
I also know that the market lost nearly 300 points a day after it should have, when Chairman of the Federal Reserve Ben Bernanke offered no comfort and hope to those that were wishing for some hint of another in a series of "quantitative easings."
Instead, all we got was more of the "twist."
It would have been understandable had Alan Greenspan delivered the news, as it would have taken a day to understand what he had said, but Bernanke is pretty plain spoken and clear, so it's a little hard to understand the delay.
And then there was Moody's (NYSE:MCO) and its anticipated new bank credit ratings release, with all attention focused on Morgan Stanley (NYSE:MS).
After listening to the absolute unanimity of dour opinion as the market was closing on Friday and with no news on the horizon this weekend, it can mean one thing only.
The market is going up this week.
Well, there is some news this week. The anticipated Supreme Court decision regarding the healthcare mandate. If the SCOTUS wimps out and issues a narrow decision uncertainty continues and there is no boost in the health sector. If the decision is broad, regardless of which direction, health care stocks will rise.
Of course, that doesn't explain why I have no healthcare related stocks on the radar screen this week.
Last week, after two days of pummeling following a poor reception of Walgreen's (WAG) decision to take a $6 billion stake in Alliance Boots, it as time to pick up shares. As opposed to my usual practice of concomitant sale of calls, in this case I waited for a hoped for rebound. Of all days Walgreen stabilized when the market dived and the very next day on Friday, it advanced nicely, making it time for the call sale.
Similarly, while retail has been getting hit, JC Penney (NYSE:JCP) has stood out. After more bad news was heaped onto the already existing avalanche, it was time to sell puts. There's nothing like catching a rebound after an unnecessary bruising. While that worked, unfortunately, the other selections from last week on which I had hoped to sell puts, Facebook (NASDAQ:FB) and Green Mountain Coffee Roasters (NASDAQ:GMCR) opened the week on strong nites and their trades went unrequited.
This week, despite my optimism, I don't have any prospects on which to sell puts. That can easily change if some other undeserving stock gets hit with a sharp decline.
For the most part, my selections this week are fairly boring (See detailed selections and ROI data). As always, their arranged in "Traditional, Momentum and Double Dip Dividend" categories.
When I think of Intel (NASDAQ:INTC) the first thing that comes to mind is that for a Forbes Magazine article by Eric Jackson, founder of Ironfire Capital LLC, earlier this year I'm cited as having picked Intel as my top short of the year. So far, that's not been the case, but I continue to believe that expectations for Windows 8 are built into the price and upon its release there will be sell on the news kind of behavior.
In the meantime, for a Dow Jones component stock that happens to be trading in a tight range to be offering a 1.2% ROI for a one week option near the money option is just too good to pass up.
I had Comcast (NASDAQ:CMCSA) as a choice last week, as well, but never sent a Trading Alert signal to subscribers. A week later, it's a little less expensive and going ex-dividend on June 29, 2012. Maybe this week will be the charm.
I've also added Aflac (NYSE:AFL) back to the list, as its shares were recently assigned when the June 2012 cycle came to an end. In the space of three weeks, I've recommended selling puts on Aflac, buying shares/selling calls and now, buying shares and selling calls again. With Japanese earthquake related liabilities largely factored in, shares appear to be bargain priced.
Maybe coincidentally, but also on my radar this week is another insurance company, Allstate (NYSE:ALL). I haven't owned shares in about 18 months. It's performed nicely in 2012, but is trading right near its high.
For the momentum side of things, I may be a glutton for punishment, but I'm looking to add shares of Abercrombie and Fitch. Retailers have had a rough time of late and Abercrombie is also feeling the pains of European sales. Abercrombie was a recent Double Dip Dividend selection and was repurchased after assignment of those shares. The second time around has been less delightful, although the accumulating dividends are making it less stinging. However, as either a new lot of shares or as a lot to practice "Having a Child to Save a Life," Abercrombie does look appealing, especially if selecting the monthly option instead of the weekly, which is also available to trade.
The final Momentum stock for the week is AIG, another stock that I haven't owned for almost a year. Once the poster child of everything that was wrong with TARP, under the leadership of Robert Ben Mosche, even a re-entry into the world of reckless hedging would look respectable.
The Double Dip Dividend selections for this week are both longtime favorites of mine. Deere (NYSE:DE) and Dow Chemical (DOW). At the moment, I don't own Deere, having just lost shares to assignment this past Friday (June 22, 2012), but for the two week holding period of those shares, thanks to the option premiums the ROI was 3.3%, with only 0.6% coming from share appreciation. In contrast, the S&P 500 was up 0.8% for that period.
Dow Chemical is another favorite of mine, being among those beloved shares that helped pull me back from 2008. Most recently, I purchased and recommended purchase of shares on May 25, 2012 when priced at $31.64 and capturing the $32 June 2012 call premium of $0.74.
Those shares were assigned, but the 3% dividend and the 3.8% option premium on the $33 July 2012, plus a small capital gain on shares makes it a good resting place for resting funds.
Traditional Stocks: Allstate, Aflac, Intel, Comcast
Momentum Stocks: AIG, Abercrombie and Fitch
Double-Dip Dividend: Deere (June 27, 2012); Dow Chemical (June 27, 2012)
Remember, these are just guidelines for the coming week. Subscribers will get Trading Alerts if these appear to be reasonable actions as trading begins next week. If you're on your own, please adjust accordingly with market movement and you'll have the makings of a healthy income stream for the week with reduced risk.
Disclosure: I am long FB, GMCR, WAG, AFL, DOW.
Additional disclosure: I may initiate positions in DE, MS, INTC, ALL, AIG, CMCSA