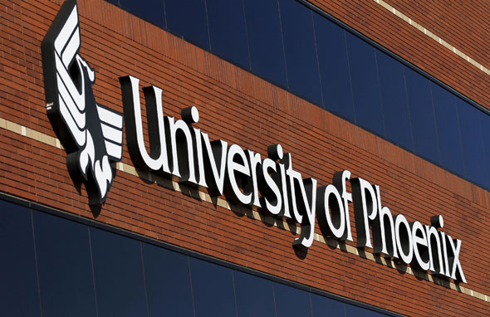 Apollo Group Inc. (NASDAQ:APOL), the Phoenix Arizona-based leader in for-profit education, reported 3rd Quarter 2012 earnings after the bell today. The company earned $1.13 per share on $1.13 billion in revenue. The average earnings expectation was 97 cents on $1.1 billion in revenue. A year ago, the company reported earnings of $1.51 per share.
These results provide a glimmer of hope to the industry that has been suffering from a political and economic backlash in the last few years.
Earlier in the day, shares of the company traded down 3.22%, to $32.47. After hours trading saw the company's shares trade over $35, up nearly 8%. Shares of the company are trading well below the 52-week high of $58.29, which was set in January 2012.
Apollo owns well-known educational brands such as the University of Phoenix. The company is also known for scandals in the past few years, including allegations during a Congressional hearing that the company engages in "fraudulent, deceptive or otherwise questionable marketing practices."
In 2010, only 9% of first-time, full-time bachelor's degree students graduated within six years. That has been part of the reason for the drop in enrollment from 475,000 to 356,000 recently. The drop in enrollment has negatively affected revenue and earnings, which is leading a significant downturn in the company's stock price.
Major competitors to Apollo include Career Education (NASDAQ:CECO), Corinthian Colleges (NASDAQ:COCO), and Strayer Education (NASDAQ:STRA).
Disclosure: I have no positions in any stocks mentioned, and no plans to initiate any positions within the next 72 hours.