Residential REITs
Growth in the REITs industry is generally driven by occupancy and rental rates, as well as sales of manufactured homes, while operating costs like home insurance premiums that cannot be passed on to the tenant hamper such growth. This investment thesis aims to explore the trends in these drivers and how these will impact REITs. Sun Communities Inc. (NYSE:SUI) and Home Properties Inc. (NYSE:HME) have continued to post strong growth and are the prime beneficiaries of the movement in these drivers. HME, with a handsome dividend yield of 4.5%, has made extensive acquisitions, due to which it is expecting growth in earnings in the coming quarters. SUI's sustained ability to offer a lucrative dividend yield makes it an attractive investment opportunity. Therefore, we recommend investors to take long positions in these REITs.

Drivers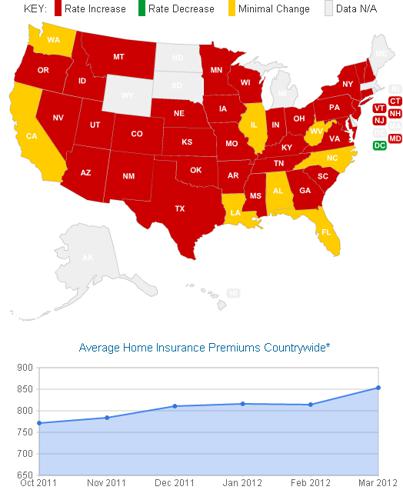 Occupancy and rental rates - U.S. home vacancy rate has decreased to 2.6% from 2.6% over the last year. Rents for the month of March rose by 5%, offsetting the negative impact of the overall occupancy rates.
Operating costs - Home insurance premiums have, on average, risen nationwide to reach $814 in March, from $814 in February this year. That part of the cost that cannot be passed on to the tenant is a burden on the REITs.
Manufactured homes sales for the month of May 2012 were favorably up by 7.2% from May 2011. 369,000 units of single family houses were sold during the month of May this year.
Home Properties Inc.
Home Properties Inc., with a market cap of $2.9b, engages in acquisition, maintenance and development of residential apartment communities in the U.S. The New York-based REIT operates largely along the East Coast of the U.S. and owns 124 apartment communities with 42,029 apartments. The company classifies each of its apartment community as a separate business segment, with each segment constituting less than 10% of the assets, revenues and net operating income.
Revenues and Earnings review
Basic earnings per share for the company jumped from $0.19 to $0.32 from 1Q2011 to 1Q2012, a surge by 70%. A substantial portion of the rental revenues of the company are for a term of a year or less, enabling the company to seek rental hikes at expiration, resultantly decreasing the impact of inflation. The company is growing strong since the financial meltdown. Its average occupancy for the first quarter remained the highest since 2000.
Cash flows
Cash flows generated from operating activities for the company remained $61mn during 1Q2012, as compared to $44mn during 1Q2011, a hike of 40%. The surge resulted from profitable operations and the full period impact of the properties acquired during 2011, meaning the cash flow were not raised from any extraordinary business, and could be expected to continue in future. As per the details provided by the company in its quarterly filings to SEC, it's Funds from Operations (FFO) increased by 35% over 1Q2011.
Capital Improvements
Capital improvements that the company made in previous periods are bound to benefit the company in the coming periods in the form of increased rentals earnings. The company made $800 worth of capital improvements during 2011, and $212 in 1Q2012. These capital improvements increase the value and extend the useful life of a property.
Dividends and Direct Stock Purchase Plan (NYSEARCA:DRIP)
HME is currently offering a dividend yield of 4.5% on an AFFO yield of 5%. This reflects that the company has enough resources to continue distributing cash to shareholders. The dividend yield looks sufficiently attractive, especially after comparing it with the 10-year treasury yield of 1.2%. Experts believe that the yield could further be pushed down to 1.2%. In addition to possessing strong financial muscle, the company, through its DRIP, also facilitates its shareholders in investing their cash dividends in additional shares of common stock.
Upcoming projects
A number of development activities initiated during the last quarter of 2011 are expected to be completed soon, including the development on the apartments at Cobblestone Square, located in Fredericksburg, Virginia, consisting of eight four-storey buildings, for a total of 314 apartment units, is expected to be completed in 2H2012. Development on Eleven55 Ripley, located in Silver Spring, Maryland, is expected to be completed by 2014, with first occupancy in 3Q2013. Construction on Conshohocken, Pennsylvania, a 385 apartment unit project is expected to be completed in 2014, with initial occupancy in 2H2013. During the first quarter of 2012, the company acquired two new home properties in Northern Virginia and sold three Biltmore region complexes.
Apart from these construction and development activities, the company is either planning to renovate or already involved in renovating some of its already existing properties. These development and renovation activities have the potential to significantly increase future revenues for the company, thus increasing the prospects of greater distribution to shareholders.
Catalyst
Unemployment - In the wake of hiring cut backs from private companies, the unemployment rate during May rose by 8.2%. Deterioration in employment would typically slow household formations, affecting occupancy, and resultantly decrease the company's ability to raise rents, hampering growth.
Conclusion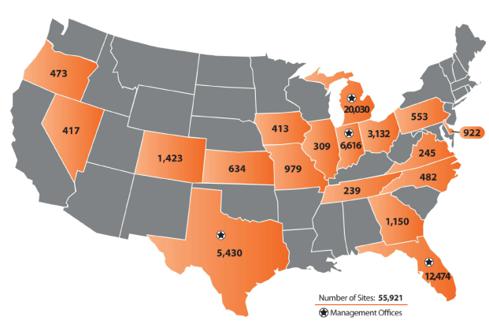 Our analysis indicates strong future growth stemming from recent acquisitions and the resultant high shareholder distribution. Therefore, we recommend taking a long position in the stock. Having said that, investors need to evaluate any deterioration in employment data, since it has the ability to hamper the company's ability to grow earnings.
Sun Communities Inc.
The company owns, operates and maintains a portfolio of 162 communities consisting of 55,921 developed sites. The Michigan based REIT largely operates in the Southeastern, Southern and Midwestern regions of the United States.
Earnings and Revenue Review
SUI posted strong results for the first quarter this year. Total revenues for the company in 1Q2012 were up by 9% and 20% from 4Q2011 and 1Q2011. Growth was primarily driven by a 2.9% increase in the average revenue of manufacture homes and increased occupancy for home sites. Total revenues under same site increased by 7.3%., resulting in a net operating income surge of 7.3%. Occupancy rate of same site increased from 84.8% to 86% from 1Q2011 to 1Q2012. The company was also able to increase revenue producing sites by 294 sites during the first quarter this year. Net earnings attributable to SUI were up by a massive 124% to $5.4m from $2.4mn in 1Q2011.
Cash flows
Operating cash flows for the company increased to $21mn during 1Q2012, as compared to $16mn during 1Q2011, representing a hike of 32%. The surge resulted from continuing operations, and it is fair to expect the surge to continue. Funds from Operations (FFO) of $0.9 beat consensus analyst estimates of $0.84.
Dividends
The company is currently offering a dividend yield of 6% with an FFO yield of 7.3%. The dividend yield is lucrative when compared to the 10-year treasury yield of 1.5%, and the average REITs dividend yield of 3%. The high FFO yields, along with growth prospects, depict that the company has sufficient ability to continue such distributions in the future.
Acquisitions
The company, in February 2012 acquired three communities in Florida RV, namely the Three Lakes RV Resort, Blueberry Hill RV Resort and Grand Lake Estates. They collectively comprise of 1,114 RV sites. The additional portfolio will provide for growth from both improved seasonal occupancy and increased rental earnings.
Conclusion
The stock offers sustained ability to provide a dividend yield of 6% to yield-hungry investors. This, combined with strong previous quarter results and higher expected growth, make SUI an ideal investment for investors.
Equity Residential (NYSE:EQR)
EQR is another REIT that engages in the acquisition, maintenance and sale of multifamily properties in the United States. With a market cap of $17.8b and a beta of 1.0, the stock offers a dividend yield of 2.3%, still above the 10-year treasury yield of 1.5%. The stock has a FFO yield of 4%, meaning that dividend distributions are sustainable.
Avalonbay Communities Inc. (NYSE:AVB)
AVG elected to be taxed as a REIT and ownership, development, maintenance and acquisition of multifamily properties in the US. The stock has a beta of 0.97 and a market cap of $13b. The stock offers a handsome dividend yield of 2.8% with a FFO yield of 3.3%, meaning that distributions could continue in future.
Disclosure: I have no positions in any stocks mentioned, and no plans to initiate any positions within the next 72 hours.