The long-awaited Visa (NYSE:V) IPO is expected to be floated this week. The world's largest credit-card processor is due to offer the biggest IPO in U.S. history.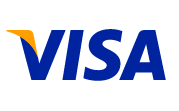 All quotations are from the company's most recent S-1 filing.
Business Overview (from prospectus)
Visa operates the world's largest retail electronic payments network and manages the world's most recognized global financial services brand. We have more branded credit and debit cards in circulation, more transactions and greater total volume than any of our competitors. We facilitate global commerce through the transfer of value and information among financial institutions, merchants, consumers, businesses and government entities. We provide financial institutions, our primary customers, with product platforms encompassing consumer credit, debit, prepaid and commercial payments. VisaNet, our secure, centralized, global processing platform, enables us to provide financial institutions and merchants with a wide range of product platforms, transaction processing and related value-added services. Based on the size of our network, the strength of the Visa brand and the breadth and depth of our products and services, we believe we are the leading electronic payments company in the world.
Offering:
406.0 million shares at $37.00 - $42.00 per share. Net proceeds of approximately $15.6 billion will be used to redeem 123,216,659 shares of class B common stock and 143,037,934 shares of class C common stock, assuming no exercise of the underwriters' option to purchase additional shares. $3.0 billion will be placed into an escrow account for the settlement of judgments currently under litigation.
Lead Underwriters: J.P. Morgan, Goldman Sachs, Banc of America
Financial Highlights:
Operating revenues were $1,488 million for the three months ended December 31, 2007 and pro forma operating revenues were $1,173 million for the three months ended December 31, 2006, reflecting an increase of $315 million, or 27%. The increase in operating revenues reflects increases in global payments volume, which increased 16% in the three months ended September 30, 2007, compared to the prior year comparable period. Transactions processed increased by 13% during the first quarter of fiscal 2008 compared to the prior year comparable period. Revenue growth was also impacted by increases in the monetary value and the number of cross-border transactions in the three months ended December 31, 2007 compared to the prior year comparable period... Operating expenses increased by $22 million, or 3%, during the three months ended December 31, 2007 [to $802 million] compared to [$780 million] in pro forma operating expenses for the three months ended December 31, 2006...
Competitors
We compete in the global payment marketplace against all forms of payment, including paper-based forms (principally cash and checks), card-based payments (including credit, charge, debit, ATM, prepaid, private-label and other types of general purpose and limited use cards) and other electronic payments (including wire transfers, electronic benefits transfers, ACH payments and electronic data interchange).

Within the general purpose payment card industry, we face substantial and intense competition worldwide. The leading global card brands in the general purpose payment card industry are Visa, MasterCard (NYSE:MA), American Express (NYSE:AXP) and Diners Club. Other general purpose card brands are more concentrated in specific geographic regions, such as JCB in AP and Discover (NYSE:DFS) in the United States. In certain countries, our competitors have leading positions, such as JCB in Japan and China UnionPay in China, which is the sole domestic payment processor and operates the sole domestic acceptance mark in China due to local regulation. We also compete against private-label cards, which can generally be used to make purchases solely at the sponsoring retail store, gasoline retailer or other merchant.

In the debit card market segment, Visa and MasterCard are the primary global brands. In addition, our Interlink and Visa Electron brands compete with Maestro, owned by MasterCard, and various regional and country-specific debit network brands, such as STAR, owned by First Data Corporation, PULSE, owned by Discover, NYCE, owned by Metavante Corporation (MV), and others in the United States, Interac in Canada, and EFTPOS in Australia. In addition to our PLUS brand, the primary cash access card brands are Cirrus, owned by MasterCard, and many of the online debit network brands referenced above. In many countries, local debit brands are the primary brands, and our brands are used primarily to enable cross-border transactions, which typically constitute a small portion of overall transaction volume.

Some of our major competitors, including American Express and Discover, operate closed-loop systems. Closed-loop systems can benefit from direct access to consumer and merchant information, and they tend to have greater control over cardholder service than do operators of open-loop payments networks, like Visa, which depend on their financial institution customers to provide products and services directly to the cardholder. In recent years, the major closed-loop systems, American Express and Discover, have begun working directly with issuing and acquiring financial institutions, thus emulating certain aspects of the open-loop system, including setting transfer pricing...

Litigation has and may continue to affect our ability to compete in the global payments industry. For example, as a result of the June 2003 settlement of a U.S. merchant lawsuit against Visa U.S.A. and MasterCard, merchants may choose not to accept U.S.-issued Visa debit cards in the United States while still accepting Visa-branded credit cards, and vice versa. In addition, following the final judgment in our DOJ litigation, members of Visa U.S.A. may issue certain payment cards that compete with Visa-branded cards, such as American Express or Discover, while remaining Visa members. Since this final judgment, several members of Visa U.S.A., including, but not limited to, Bank of America (NYSE:BAC), Citibank (NYSE:C), HSBC/Metris (HBC), U.S.A.A., Barclaycard U.S., GE Consumer Finance, Inc., First Bank & Trust, Central National Bank & Trust and Brenham National Bank, have begun to issue, or have announced that they will issue, American Express or Discover-branded cards. Outside of the United States, our customers have historically been permitted to issue American Express cards, as well as the cards of other competing general purpose card networks.
Additional Resources: