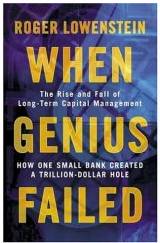 One of the most vexing things about this market has been that it hasn't declined as much as one would think intuitively. Looking back on the LTCM disaster in 1998 the S&P 500 declined over 22% from top to bottom over a relatively short three month period.
That crisis involved just one institution whereas today's troubles afflict many dozens of financial services companies involving a still untold amount of losses. Yet the S&P 500, heavily weighted by financials, has only declined about 20% from its high. By this measure we're not even in bear market territory although that could change in a heartbeat.
I recovered an August 2007 post I made featuring SPY from the 1998 period showing the sharp fall in the index, a sharp rally, a retest of the lows and the subsequent rally as the crisis was solved with the help of the Fed. The current situation is not yet solved:
Okay enough history, let's focus on today.
Volume was heavy, at least based on unreliable Yahoo/Finance data [they still can't add columns it seems] while breadth was the mirror image of yesterday:
Was this déjà vu action from last week? Seems eerily that way as last week's 400 point rally was met with subsequent intensified selling and now we have the same thing today.
The market hasn't crashed, but is just grinding lower with sharp rally bursts based on hope. Is there something different in the character and/or structure of things that makes 1998 much different than today? I'll leave it to those more knowledgeable than me to sort that out since I'm just a chartist -- perhaps one with an attitude.
Here's the fun part of all this - the week's not over. We get option/futures settlements tomorrow and that can always cause some weird activity. I still think Monday should provide a better read of things.
Have a pleasant and safe holiday weekend.
Disclaimer: Among other issues the ETF Digest maintains long or short positions in: SH, SDS, MYY, MZZ, IWM, RWM, TWM, QID, PSQ, IEF, DBC, UDN, GLD, USO, GDX, DBB, DBA, EFA, EEM and FXI.