By Marta Dhanis
Latin America's biggest bank by market value -- Itau Unibanco (NYSE:ITUB) -- is ready to spend $5.6 billion (11.77 billion reais) to buy out Brazil's second credit card processor Redecard.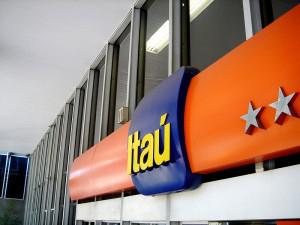 But is this good timing, and what's driving Itau? Let's look beyond the obvious that Redecard is a valuable asset because of Brazil's growing economy and growing consumer class.
To start with, take a closer look at the credit card market in Brazil. According to experts in the sector, it has low operational costs and high returns -- a great combination.
Don't forget Brazil was a third-world country not so long ago. Now there is a consumption boom mainly facilitated through electronic payments, a totally new banking system for most people. It's how they now buy most of their groceries, petrol, and clothes.
What about the price? Many shareholders were not pleased with the $35 per share offer, even though a second valuation corroborated this price. Analysts are divided. HSBC and Santander advise not to sell because they believe the offer undervalues Redecard. Others such as Deutsche Bank, Fator, and Safra believe it's a good price and if shareholders reject it, Itau will walk away. Deutsche Bank is betting the deal will be closed by September. For that, Itaú will need to convince two thirds of the minority shareholders.
Redecard is valued at around $10 billion (21 billion reais). If the offer goes through, Itau will spend $5.6 billion (11.77 billion reais). This is why analysts from firms such as Santander say the price offered and the evaluations made are significantly lowballing. HSBC goes even further and states the new evaluation by Credit Suisse was "excessively conservative on the volumes of credit and debit cards and on the financial income generated by the prepayment of receivables".
Does Brazil's biggest private sector lender have the cash flow for a takeover? In 2011 Itau had the highest profits in the country's banking history: $7.27 billion (14.6 billion reais). Banco Bradesco (NYSE:BBD) and Banco do Brasil (OTCPK:BDORY) are next after Itau and are partners with Brazil's number one credit card processor Cielo (OTCPK:CIOXY) -- Redecard is number two.