ISM dropped below 50 for the first time in 2 years in June. This is certainly not a positive indication of current US economic activity, but what does it mean for forward stock market returns?
Below is a chart of the 12 month forward returns of the S&P 500 when ISM goes from an above-50 reading to a sub-50 reading. In 31 tries since the 1950s, the S&P 500 has been positive nearly 2/3 of the time 12 months after the first cross over. On average, the forward return is 9.14%. Still, it should be noted that the last 4 times in a row that ISM has crossed below 50, forward returns have been negative. In 2008, they were extremely negative, -44%.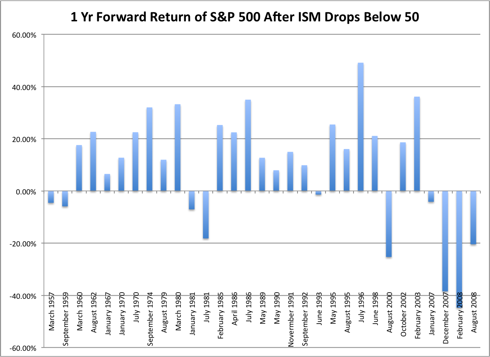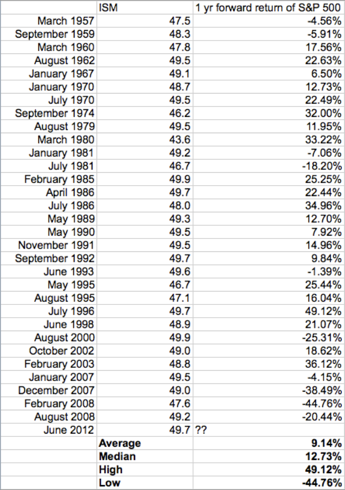 Disclosure: I have no positions in any stocks mentioned, and no plans to initiate any positions within the next 72 hours.