For-profit education provider Bridgepoint Education (BPI) recently received notice that one of its colleges, Ashford University, was denied accreditation. This isn't much of a surprise, as the government has recently targeted for-profit education companies for questionable employment outcomes and recruiting tactics. We currently think shares are fairly valued, but we also think the risks associated with the industry are too great for us to consider the firm without a considerable margin of safety.
Accreditation for colleges and universities is actually obtained on a regional basis. Ashford is accredited by the Higher Learning Commission of the North Central Association of Schools and Colleges, but was denied by the Accrediting Commission for Senior Colleges and Universities of the Western Association of Schools and Colleges. Around 98.7% of Bridgepoint's enrollment is online and focused in western states. Therefore, the company will have to prove it has a substantial presence in Iowa, where it maintains its residential campus. Otherwise, the company could lose Title IV funding from the Department of Education, which currently accounts for 87% of Ashford University's revenue.
Ashford hasn't suffered through the same drops in enrollment that several of its peers have, but we think a lack of accreditation will likely hurt perception, enrollment, and future revenues. It's not likely Ashford's revenue will immediately fall precipitously, but we think the trend toward lack of accreditation could spread to the others in the industry. Career Education (CECO) and Education Management (EDMC) may also be exposed to similar risks.
That said, other for-profit education firms are faring better. Strayer Education (STRA) has accreditation through 2017 and a strong annual dividend yield over 3.7%. Apollo Group (APOL), owner of the University of Phoenix, continues to buy back lots of stock as it awaits certainty regarding its accreditation standing. Still, no stock in the group currently scores high on our Valuentum Buying Index (our stock selection-methodology).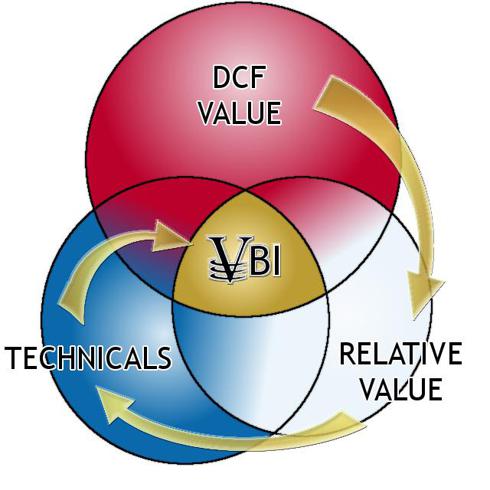 Due to the substantial margin of safety we'd require before investing in any for-profit education stock, each firm falls within its estimated fair value range at this time. And with the threat of losing Federal funding (and the future risk associated with this trend continuing), we'd particularly shy away from Bridgepoint.
Disclosure: I have no positions in any stocks mentioned, and no plans to initiate any positions within the next 72 hours.