How did National City Corp. (NCC) arrive at its present sorry state? It wasn't just its subprime mortgage exposures and expensive out-of-market Florida thrift acquisitions. Rather, on the heels of its under-the-wire fourth-quarter sale of subprime lender First Franklin, former Chairman David Daberko chose to light the candle at its other end, too, by raising the common stock dividend and accelerating share repurchases. And for good measure, before he retired as CEO last July, Daberko engineered National City's purchase of MAFB Financial, an $11 billion (asset) Chicago-based savings bank with a history of mediocre performance, and even boosted the dividend in the third quarter by 2 cents, to 41 cents.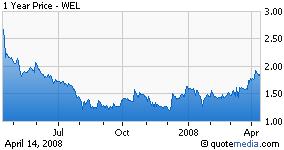 Recall that 14 months ago, after a dreadful fourth-quarter, 2006 earnings report (when it missed my operating estimate by 40%), National City announced a Dutch auction tender offer in which it repurchased 40 million shares at $38.75 apiece. In 2007, National City repurchased another 75 million shares at a total cost of $3.2 billion. Oh, for access to that capital today!
There is a lesson here for other large commercial banks, some of which continue to disgorge precious capital in the form of extraordinarily large common stock dividends that their earnings do not support. Some are now paying the price. Wachovia (NASDAQ:WB) won't likely be the only large bank to cut its dividend in the near future. Fifth Third (NASDAQ:FITB), whose common yields 8.10%, could be another. While the high payouts might help some CEOs keep their jobs, they're not sustainable, in my opinion, and increasingly harm banks' capital positions and street credibility.
While Daberko made his narrow escape to a happy Florida retirement, his successor, CEO Peter Raskind, has had his hands full with the aftermath, which has included a stock price collapse, shareholder lawsuits, a 49% cut in the quarterly dividend, and word that the company is pursuing "strategic alternatives." National City's stock repurchases fell to a meager 190,000 shares in the fourth quarter. The company's Tier 1 ratio (6.53% at year-end) threatens to fall below the 6% minimum regulators require for an institution to be deemed well-capitalized. What else could explain such a public and chaotic sales process?
Press reports have Fifth Third and KeyCorp (NYSE:KEY) offering take-under bids in proposed deals that would likely result in difficult integrations and, in the end, the dismembering of this 163-year-old institution. A private equity investor or a foreign bank may surprise with a substantial capital infusion, but not without diluting current shareholders as much or more than Washington Mutual's (NYSE:WM) shareholders experienced.
There's value inherent in National City's franchise, but in today's market, and in its precarious state, that value will likely be realized only by its acquirer.