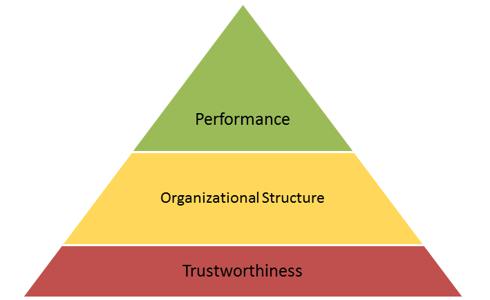 There is discussion these days about whether hedge fund advisors are saviors or villains. We don't take either side of the debate but we do study available Securities and Exchange Commission (SEC) data. Our recent analysis of the June 2012 data revealed that 11.58% (1 in 9) of all private fund advisors (including hedge funds and private equity funds) have at least one "significant adverse regulatory event" listed in their Form ADV. That particular finding wasn't too surprising to us. What was striking about the private fund data was that the regulatory violators tended not to be hedge funds. The more egregious private fund violators were the large banks and large brokers, many of which place their clients into their own hedge fund products.
Our most recent finding is that 70.19% of the private fund regulatory violators (332 advisory firms out of 473) were firms that either were banks or brokers, or had affiliations with banks and brokers. Contrast this with the percentage of "non-violator" private fund advisors (21.10%, 762 out of 3611) that had ties to banks and brokers. In other words, the independent hedge funds and private equity advisors are much more likely to have clean regulatory records and be trustworthy stewards of client assets.
At the very top of our list of regulatory violators were Credit Suisse (CS) and Sterling Stamos, both of which had violations in 8 out of the 8 categories of significant violation types disclosed on their Form ADV. (In the case of Sterling Stamos, the ADV violations are all related to one of its largest owners, Merrill Lynch L.P. Holdings Inc., a wholly owned subsidiary of Merrill Lynch & Co., which was acquired by Bank of America Corporation (NYSE:BAC) on December 31, 2008.)
Goldman Sachs (GS), JPMorgan (JPM), and Oppenheimer (OPY) each had violations in 7 of the 8 categories of violation types on their record. All 5 firms all had numerous violations and systemic issues of concern, many of which have to do with their related parties. Investors who are considering hiring these firms must take a very careful look before parting with their assets. For existing clients of these firms, we recommend steps to mitigate the risks.
So, investors may ask … what does all this mean in terms of hedge fund performance?
Quite a bit, it turns out. When we analyze any investment fund, including a hedge fund, we look first at the foundational issues, which we characterize as the trustworthiness of the firm managing the fund. The logic behind this is if the investments do well but the company doesn't honor its promises or obey the law, it's questionable whether any investment gains will return to the investor. Secondly, we look at organizational structure of the investment firm to see whether the firm is engineered for excellence and the investors' success. Lastly, we look at investment performance, meaning the historical net-of-fee rate of return earned for investors. We analyze historical performance to see if performance is consistent with expectations for the strategy and whether the firm has delivered on its performance promises.
To put it another way, suppose your son came home today and proudly showed you the B on his spelling test. Then, his teacher calls to report that he stole Megan's sandwich and refused to come in from the playground after lunch. Prior to the call, you might have been content with the B grade but with the additional information, you might have concerns about your son's future success. We view regulatory history as a performance record. A firm's organizational structure evolves from firm decisions and is a type of performance record. And of course, investment returns build a performance record.
We have spent hundreds of hours with the new SEC private fund data. Our findings strongly suggest that if large banks and brokers were not offering hedge funds to clients, the hedge fund industry would largely be cleaned up.
Disclosure: I have no positions in any stocks mentioned, and no plans to initiate any positions within the next 72 hours.