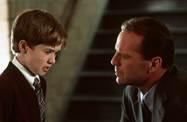 -Market action, not headlines, tell the story!
The market seems to be learning quickly. No, not investors, the market. If you read most of the news stories and talk to the man on the street, aka "investors", the financial crisis is only a step away from being solved. The problem is that it's always a step away...much like soccer is the sport for the future, and always will be. Just one more stimulus package or one more LTRO or Operation Twist, or how about another QE Mini Me, and this mess will surely be solved.
Clearly men run the financial world over there because selective memory has never been more brazen. They must realize that these stimulus programs continue to add debt to the private and public financial systems in countries that already have way too much debt and worsening demographics as the rapidly aging populations of the developed world naturally spend less as they get older. It's almost laughable that we act surprised when these countries continue to see their economy weakening and then need further and larger bailouts. After all, the answer to a debt crisis of too much debt will certainly be solved with more debt, right? Ugh, I think we all see dumb people now.
The market is taking a much more practical approach and is trending lower, just not in big enough chunks to alarm the general public. It sees the crisis building because debt is increasing, NOT decreasing. The market knows that if you can't service your debt at a lower level, more debt will be nothing more than a Band-Aid. As I fervently explain in my book, Facing Goliath - How to Triumph in the Dangerous Market Ahead, what must be soon realized is that investors who buy these nations' bonds expect to be paid back. If and when they worry about getting paid back, they jack up the interest rate they demand or they don't buy anymore. Social services such as pensions (social security), health care (Medicare), and job security are not a god given right. Somebody has to pay for them, and it can't always be somebody else.
The good thing right now may be all of this negativity. The U.S. economy is grinding to a halt, Europe's recession is deepening with unemployment in the Euro-zone now at 11.1%, China is crashing, and investor sentiment is ridiculously negative. Sounds like rally territory to me, eventually, but not yet. There is no doubt the market is screaming for a QE3, and they will eventually get it. But, at this stage of the game it is unlikely to make a difference for more than a few trading days or weeks.
Of course you can't sit in the bank earning next to nothing either. There are plenty of ways to make money in this market and in the dangerous market ahead, but the key is to do it without all the risk. Investors should focus on income and dividends. There are some great high yielding opportunities in preferreds, MLPs and corporate bonds out there right now.
Investor Strategy
Bernanke's reluctance for further heavy stimulus or a new QE program implies that it's going to be tough for growth stocks and especially commodities. Europe will not get any better any time soon, so traders can buy (NYSEARCA:EUO), (NYSEARCA:UUP), (NYSEARCA:EPV), (NYSEARCA:SH) and (BGZ) to play the downside of the market and Europe. More aggressive traders can short the actual commodity and metal stocks such as Goldcorp. (NYSE:GG), Barrick Gold Corp (NYSE:ABX), SPDR Gold Shares (NYSEARCA:GLD), Power Shares Double Gold (NYSEARCA:DGP), Market Vectors Gold Miners ETF (NYSEARCA:GDX), Newmont Mining Corp. (NYSE:NEM), Freeport-McMoRan Copper & Gold Inc. (NYSE:FCX), PowerShares DB Gold Double Long (NYSE:ETN) for the not so faint of heart, plus Silver Wheaton Corp. (SLW) and ProShares Ultra Silver (NYSEARCA:AGQ) and Fortuna Silver Mines (NYSE:FSM). If you are an active trader who likes to move quickly, the best way to play it is to be in and out of growth issues such as the S&P 500 (NYSEARCA:SPY), SPDR Select Sector Fund - Financial (NYSEARCA:XLF), iShares MSCI Emerging Index Fund (NYSEARCA:EEM), Emerging Markets Consumer ETF (NYSEARCA:ECON), Brazil (NYSEARCA:EWZ), PowerShares QQQ Trust, Series 1 ("QQQ"), iShares Russell 2000 (NYSEARCA:IWM) and iShares FTSE China 25 Index Fund (NYSEARCA:FXI).
For the players out there, go with the individual issues such of Apple (NASDAQ:AAPL), like Google (NASDAQ:GOOG), Intel Corporation (NASDAQ:INTC), Qualcomm (NASDAQ:QCOM), Microsoft (NASDAQ:MSFT), Cisco Systems (NASDAQ:CSCO), Dell (DELL), Caterpillar (NYSE:CAT), General Electric (NYSE:GE) and Yahoo (YHOO), Red Hat Inc. (NYSE:RHT), Schlumberger (NYSE:SLB) and VMware Inc. (NYSE:VMW).
Disclosure: I have no positions in any stocks mentioned, and no plans to initiate any positions within the next 72 hours.