Digital Domain (DTWO) creates digital imagery for films, TV ads, interactive visuals, and video games.
All quotations are from the company's most recent S-1 filing with links provided.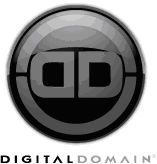 Business Overview (from prospectus)
We are a leading visual effects and animation company based in Venice, California. We create state-of-the-art digital imagery for feature films, television advertising, interactive visual media and the video game industry. We also provide technical software solutions for the visual effects and animation industry. The foundation of our creative and technical work is our proprietary "Digital Studio", the unique combination of our people, processes, and award-winning technology. Through our Digital Studio we have developed an expertise in digital imagery, gained a reputation for creative and technical talent, and built relationships with leading filmmakers and film studios.

We intend to use the proprietary technology developed through our existing Digital Studio operations to produce animated and visual effects-driven feature films and video games. Within this strategy it is our intent to focus on entertainment properties that can be exploited through the convergence of feature films and video games, and we have entered into an agreement with Warner Bros. Pictures to produce a digitally-animated "proof of concept" piece for the possible future joint development of a full length animated feature film and video game based on the 1980's animated television series Thundercats, with both the film and the game to be produced within the common architecture of a video game engine.
Offering: 6 million shares at $12 - $14 per share. Net proceeds of approx. $68.8 million to be used for repayment of existing secured notes, and to implement growth strategy i.e. tech development and licensing, production of animated films, video games, and general corporate purposes.
IPO Underwriters: Thomas Weisel, Oppenheimer & Co.
Financial Highlights:
Since 2004, we have been unable to generate revenues sufficient to be profitable. We had a net loss of $19,911,000, or $1.65 per share, for the year ended December 31, 2007, a net loss of $1,546,000, or $0.16 per share, for the Successor period May 13, 2006 to December 31, 2006 and a net loss of $132,000, or $0.06 per share, for the Predecessor period January 1, 2006 to May 12, 2006, compared to a net loss of $4,177,000, or $2.10 per share, for the year ended December 31, 2005
Top Competitors:
The visual effects and animation industry is very competitive. There are typically multiple visual effects and animation studios bidding for the same project. The high degree of competition in the market suggests that reputation, size, financial strength and tight cost management will be increasingly important for success. Though the visual effects and animation industry is highly fragmented, our largest competitors include Industrial Light and Magic, a division of Lucasfilm Ltd., and Sony Pictures Imageworks Inc., a division of Sony Corp (NYSE:SNE). Other competitors include Weta Digital Ltd., Rhythm & Hues Inc. and Framestore CFC.

The commercials visual effects and animation industry is also highly fragmented. We believe that we and The Mill are two of the largest participants in this industry. The Mill was founded to perform visual effects and animation work for feature films and television commercials but has since stopped providing services to feature films and only focuses on television commercials. The Mill was acquired by The Carlyle Group in February 2007 for an estimated $118 million. Another competitor, The Moving Picture Company (NYSE:MPC), was acquired by Thomson for approximately $102 million in December 2004. Other competitors include, Framestore CFC, Method (owned by Ascent Media Group), Asylum and A52.

The computer and video game industry is intensely competitive. The four primary platform providers are: Sony (PlayStation 3, PlayStation Portable), Microsoft (NASDAQ:MSFT) (Xbox, Xbox 360), Nintendo (OTCPK:NTDOY) (GameBoy, GameBoy DS, Wii), and personal computers (PC). The main participants in the publishing business are five public companies (Electronic Arts (ERTS), Activision (NASDAQ:ATVI), Take-Two Interactive (NASDAQ:TTWO), THQ (THQI), and Midway (MWY) and publishers controlled by Nintendo, Sony (SNE) and Microsoft. Other prominent independent video game developers include: Epic Games, Valve, and Insomniac Games. Competition in the video games segment is based on product quality and features, timing of product releases, brand-name recognition, access to distribution channels, and effectiveness of marketing and price.

Over the last 10 years, there has been a general consolidation of the major participants in the visual effects software industry, with a number of larger companies, including Autodesk (NASDAQ:ADSK) (which acquired Alias and Discreet Logic), Apple (NASDAQ:AAPL) (which acquired Nothing Real (Shake)), and Avid (which acquired NXN and Softimage), acquiring smaller competitors.
Additional Resources: