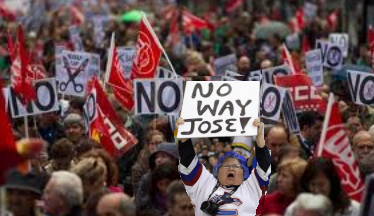 Bulls had been yakking in the financial media that one reason stocks could rally was eurozone issues were subdued and being resolved. But now they've returned like tar balls washing up on the beach.
Friday, European policy makers agreed to a bailout of Spanish banks but this received a Bronx Cheer from investors. Prime Minister Rajoy stated another year of recession was likely and the province of Valencia needs a rescue (a la U.S. municipalities). Spain's sovereign debt was downgraded to CC+ from CCC+ by Egan Jones (gaining more credibility by the day) as ten year interest rates rose to an unmanageable 7.27%. Italian credits and markets weren't far behind in the declines with stocks falling over 5.80% in Spain and 4.40% in Italy. Flight to safety saw investors rushing to negative yields in German, Swiss and other higher quality bonds.
As with citizens in other troubled eurozone countries they're not willing to accept austerity and have taken to the streets. Italian Prime Minister Monti referred to these protests as increasing Italy's borrowing costs and adding to the contagion. As to Greece, well there's nothing to say since they've done zip to abide by their commitments.
Associated to this mess is news the senior economist at the IMF quit, accusing senior leaders of suppressing negative news and forecasts regarding the eurozone saying they had a "pro-European" bias. This is hardly surprising.
China stated that it will not ease up on property speculation meaning less stimulus than many had hoped.
All of this isn't lost on investors in the U.S. either. Stocks took a beating but still may allow for a headline "beat" for the week. (That kind of stuff sells soap.) General Electric (NYSE:GE) always hard to define as a company (conglomerate?) reported earnings that missed on revenue but beat estimates by a penny. But, you have to wade through a lot of adjustments to get to the number the street likes.
Lazard Capital Markets commentator Art Hogan stated:
For the earnings season, expectations had been set low enough across the board for earnings beats… but we're not seeing revenue growth in most cases and guidance has been lackluster. Economic data has been ignored.
That sums it up for me.
The dollar (NYSEARCA:UUP) advanced naturally on the "risk off" Friday while bonds (IEF or better known now as "mattress money") saw prices rise. Gold (NYSEARCA:GLD), struggling over recent weeks, gained slightly on the day. Commodity markets (DBC, JJC and USO) saw serious profit-taking on the dollar's advance and some thinking (where have they been?) that global economic contraction would negatively affect demand.
There weren't many leading sectors beyond internet (NYSEARCA:FDN) Friday while the previous "tell" of trouble was the ongoing weakness in financial and bank sectors (NYSEARCA:XLF) & (NYSEARCA:KBE).
Volume was still on the light side while breadth per the WSJ was negative. (I did hear some private jets flying in, meaning those that could get away did.)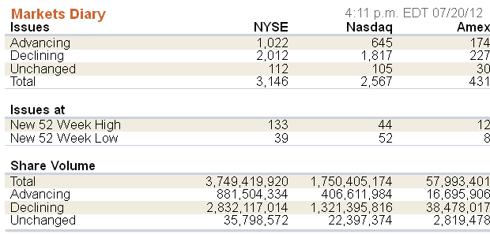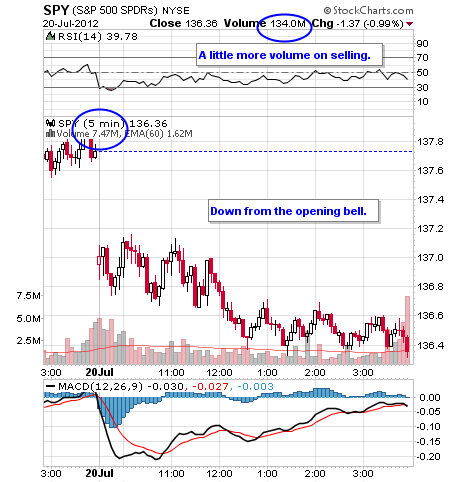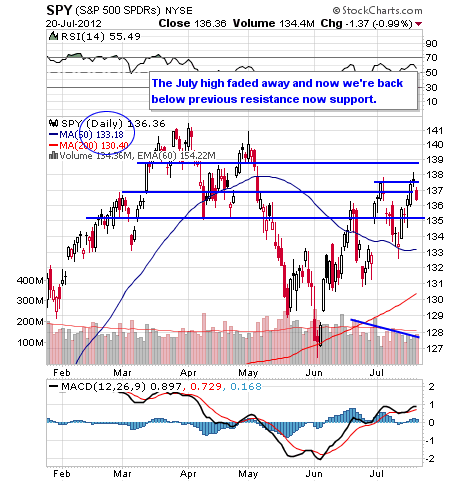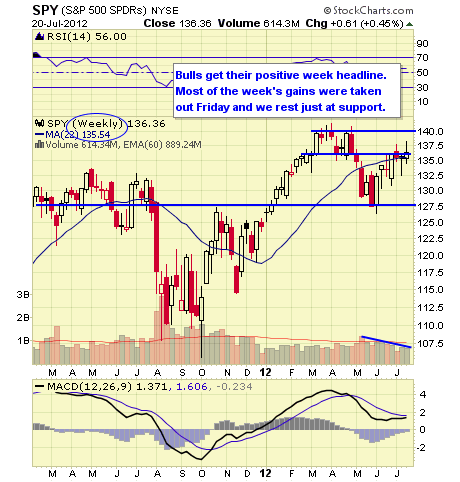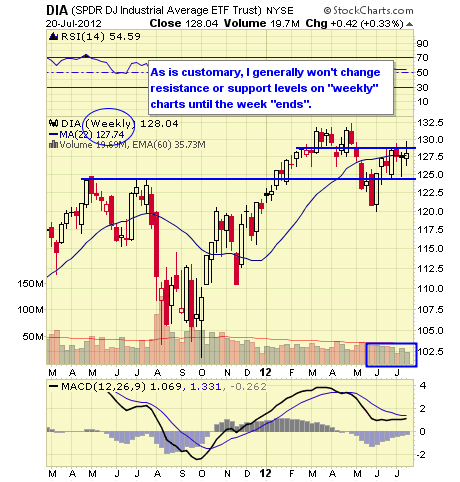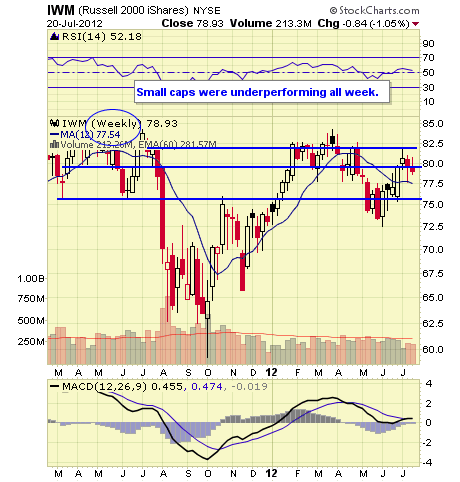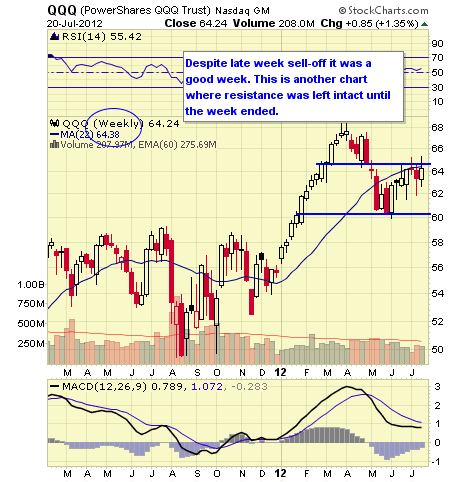 Continue to U.S. Sector, Stocks & Bond ETFs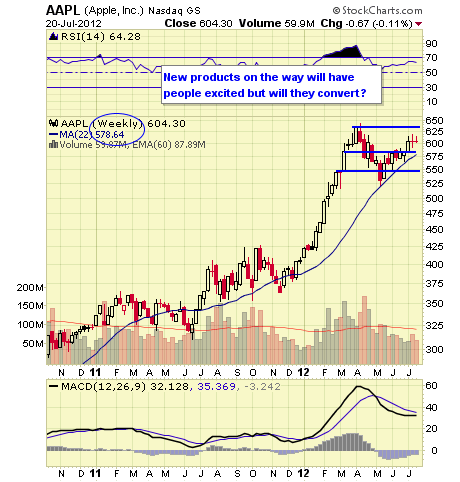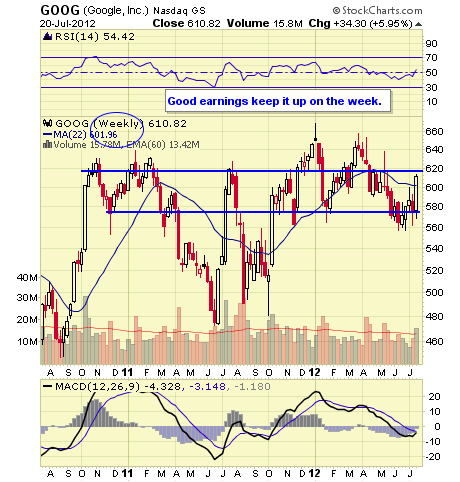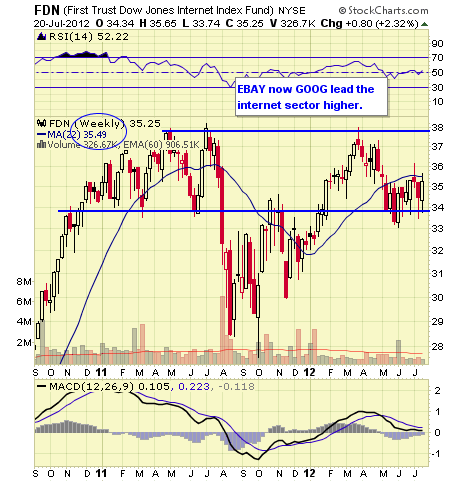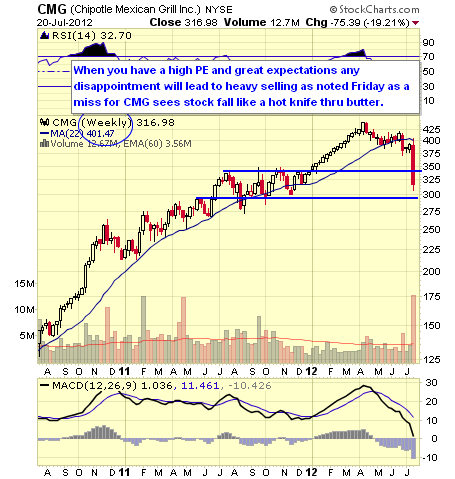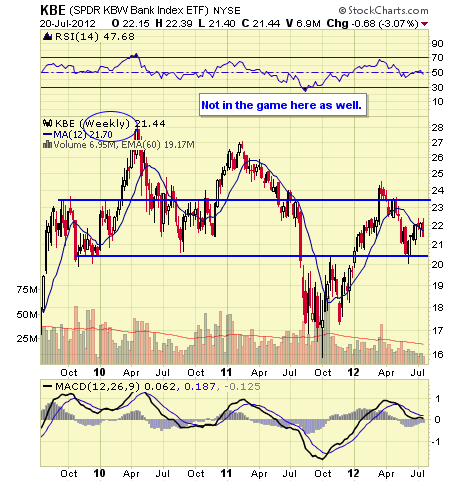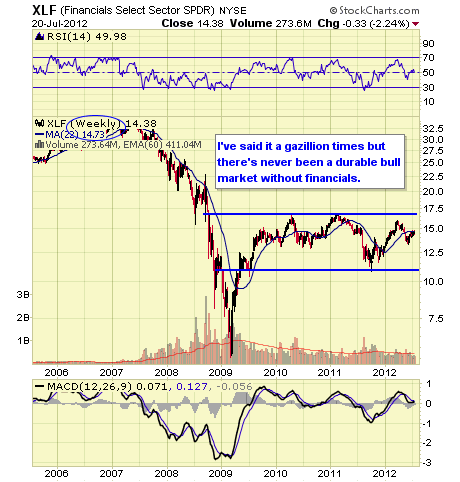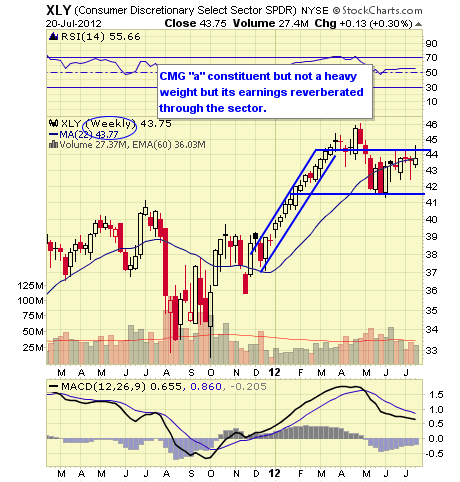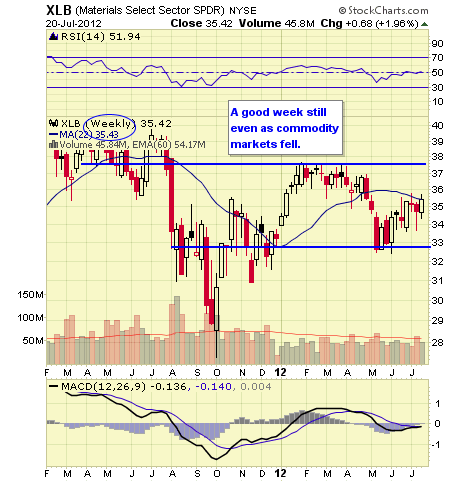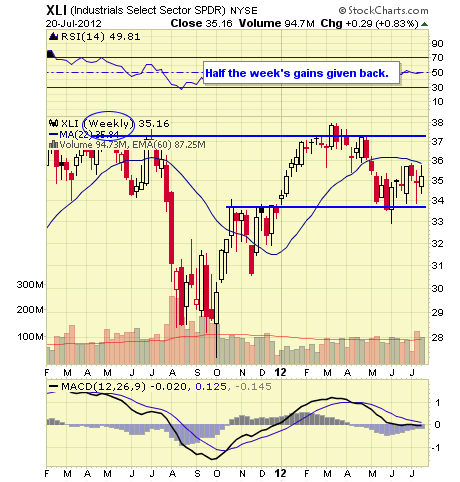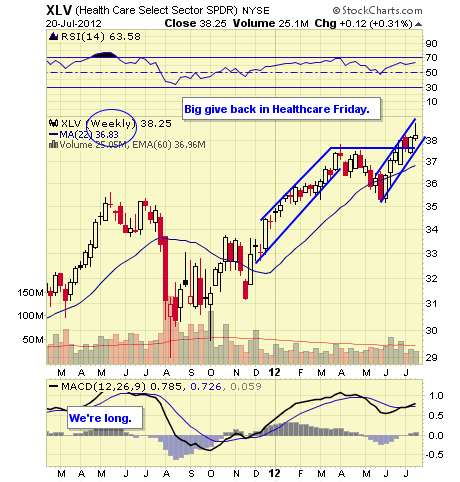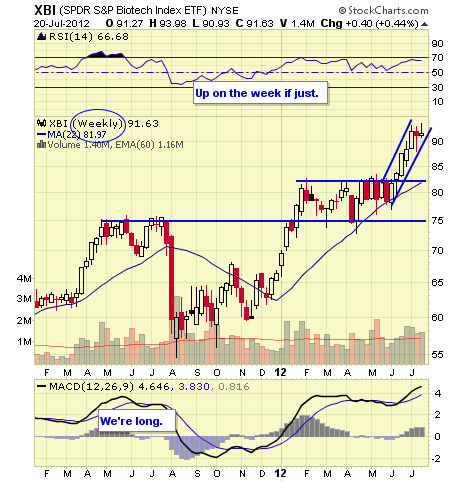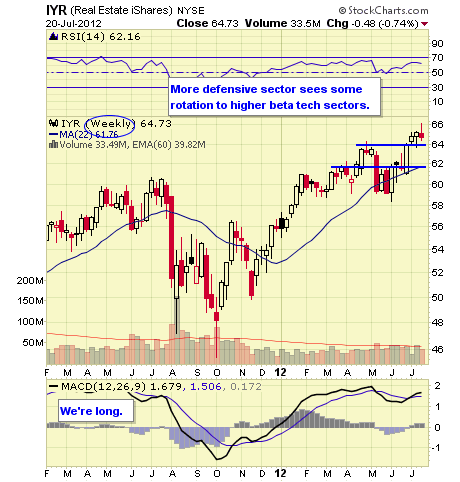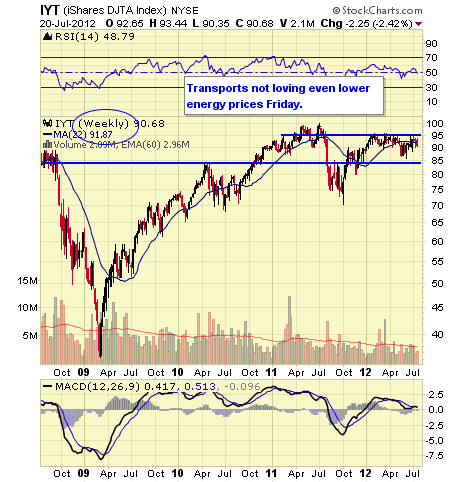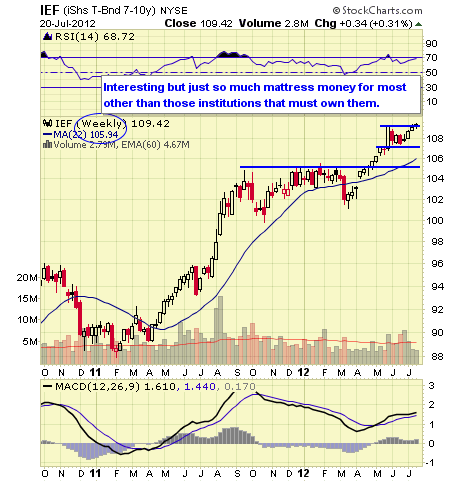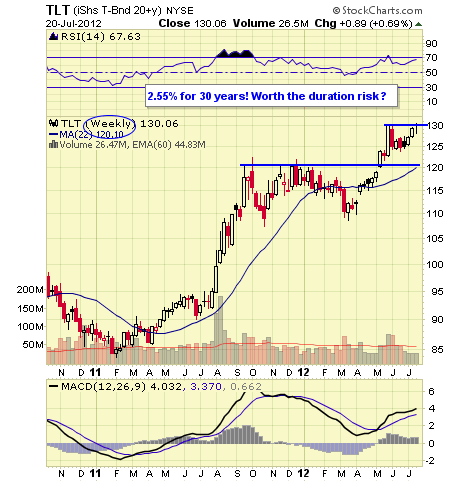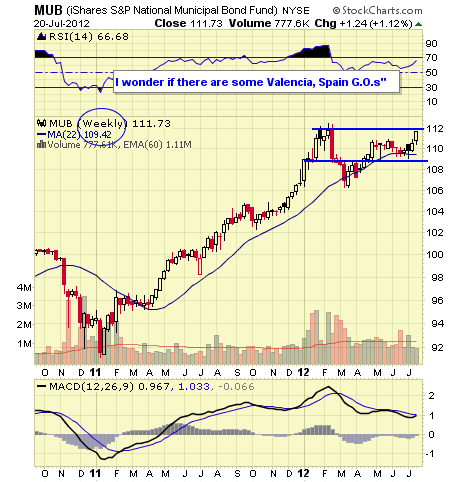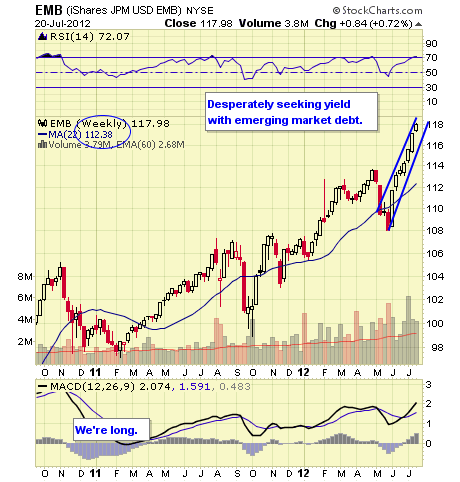 Continue to Currency & Commodity Market ETFs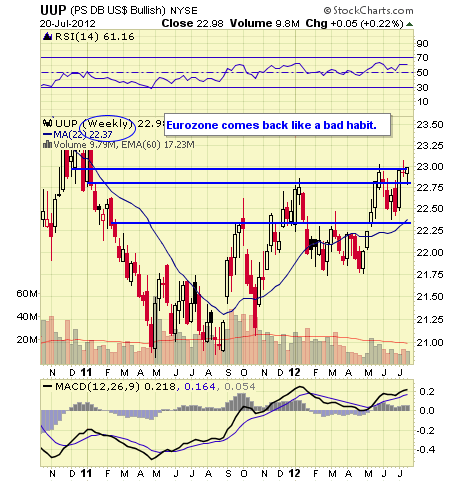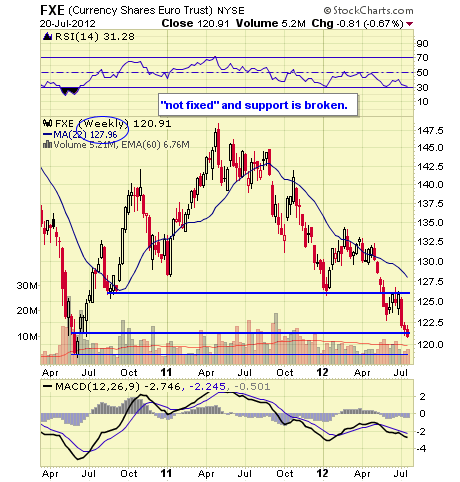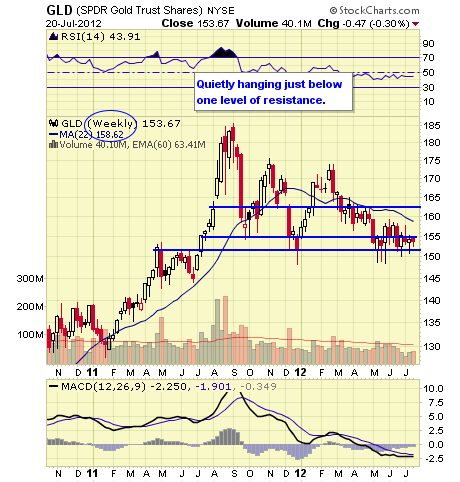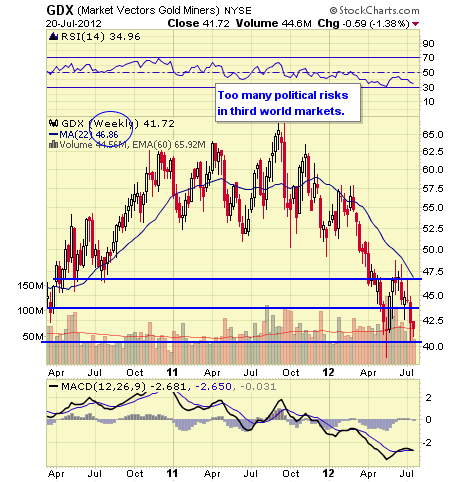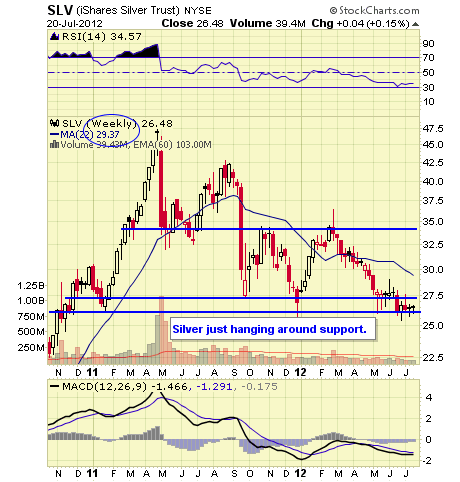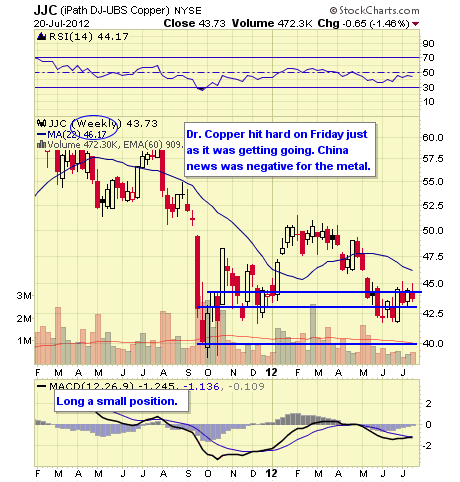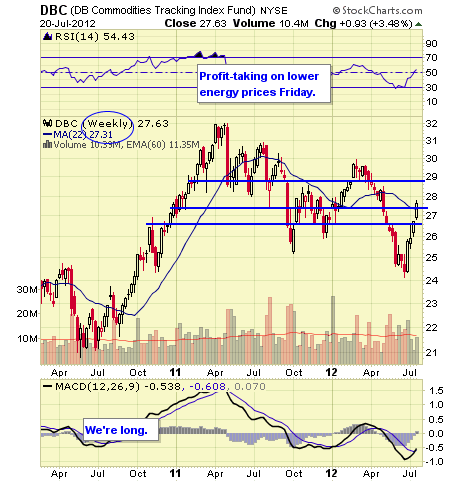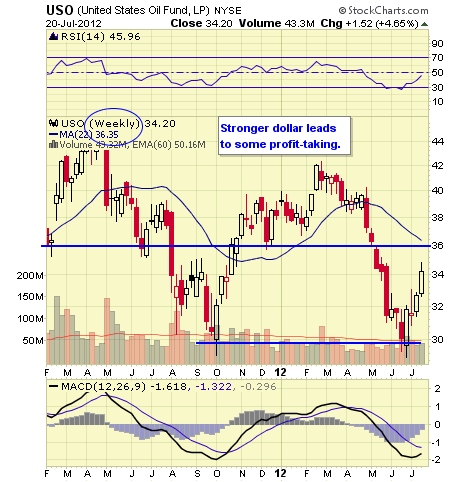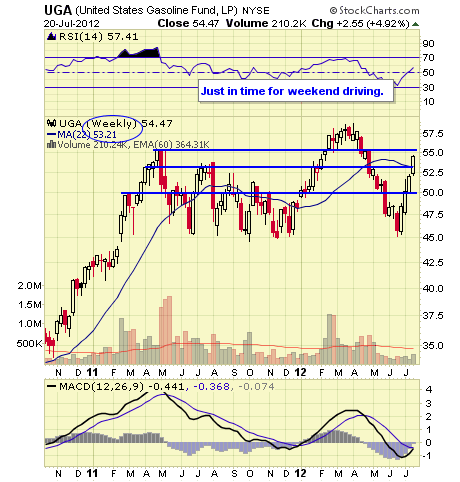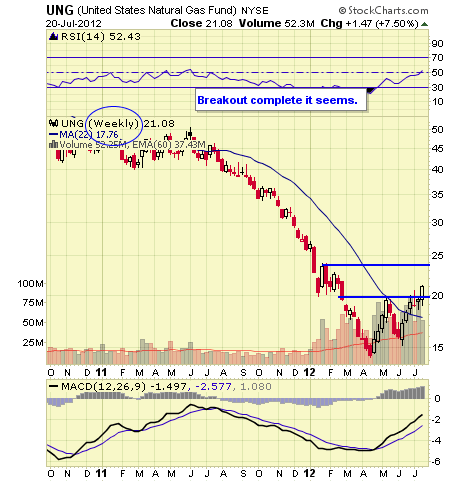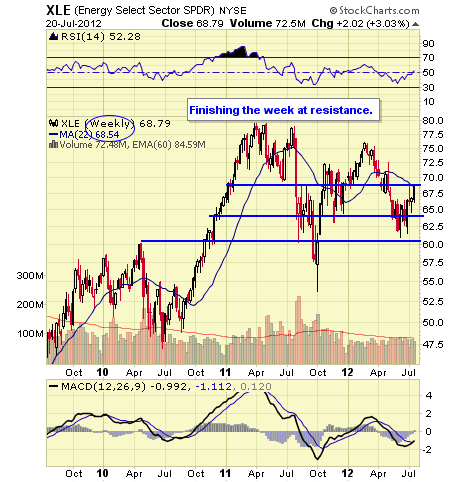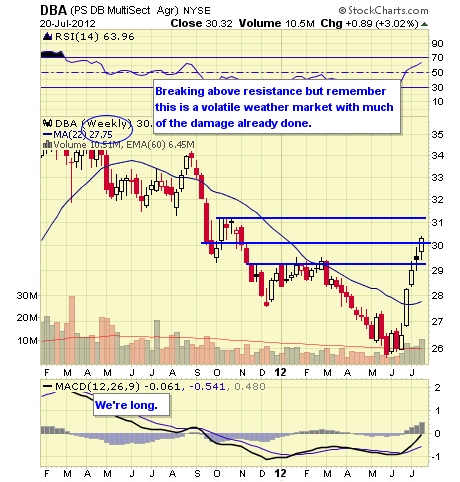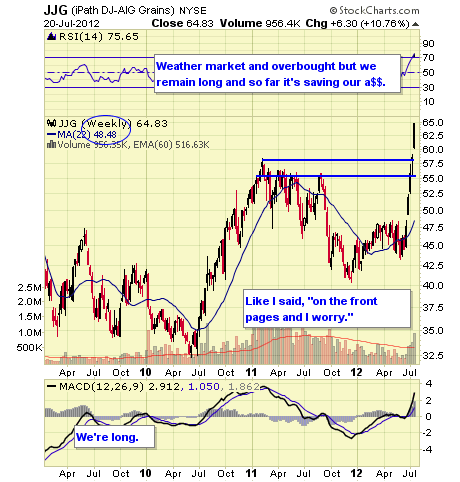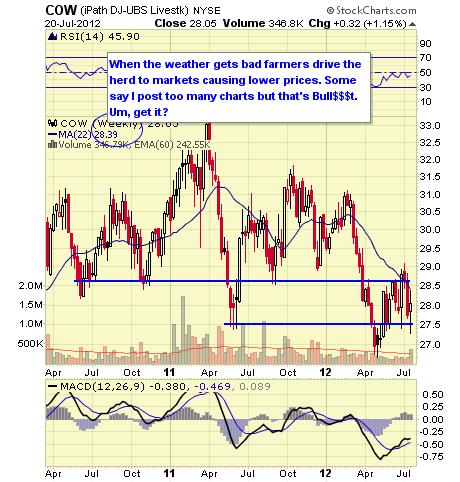 Continue to Overseas Sectors & ETFs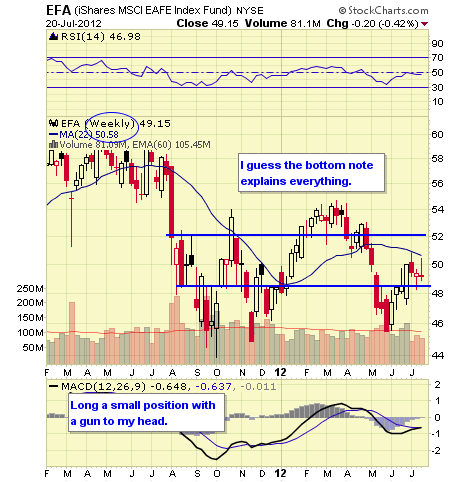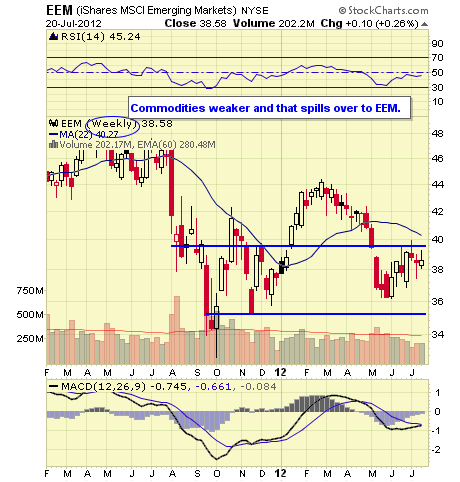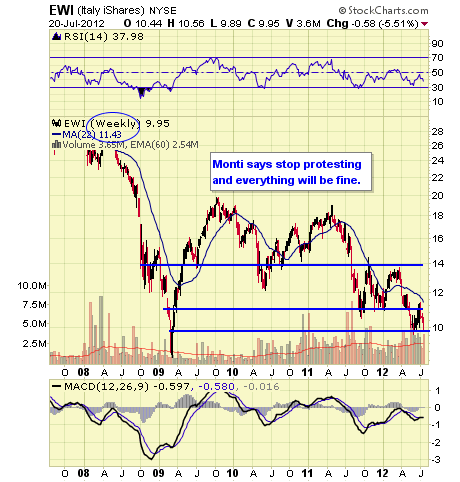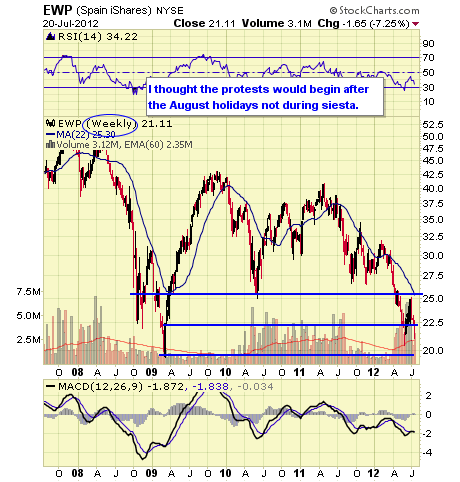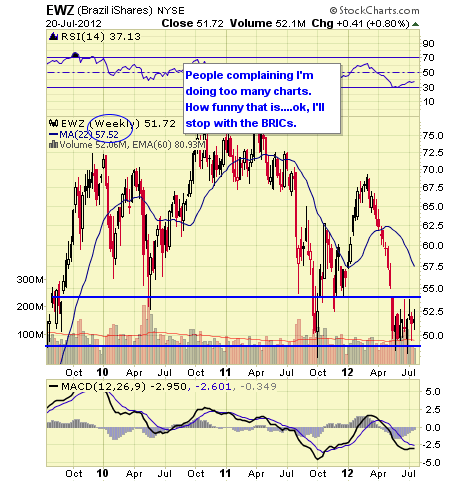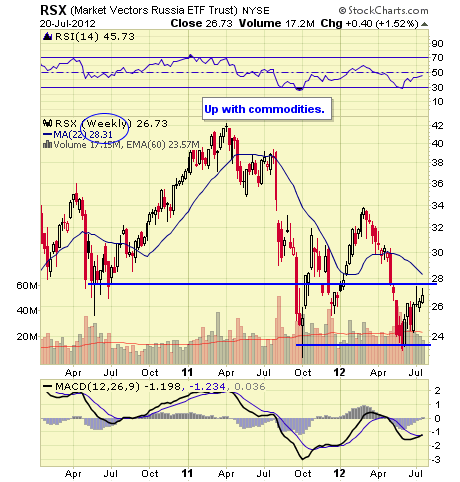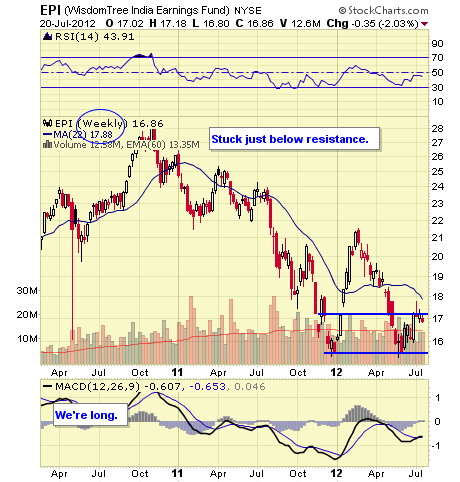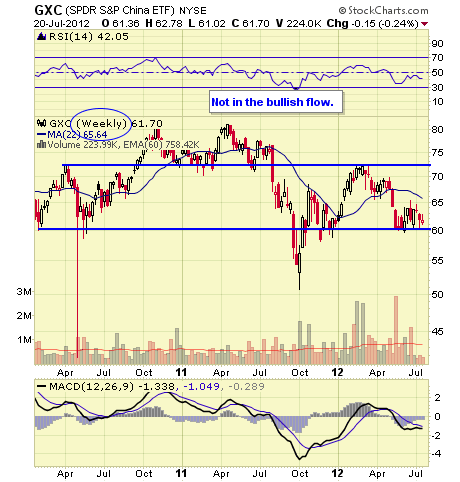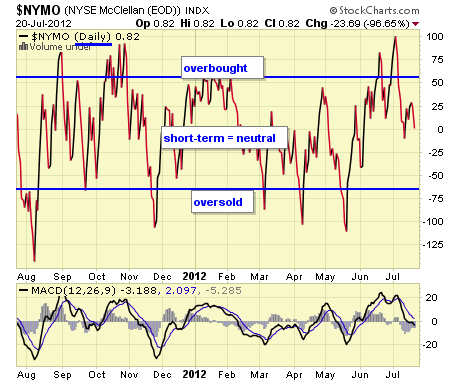 The NYMO is a market breadth indicator that is based on the difference between the number of advancing and declining issues on the NYSE. When readings are +60/-60 markets are extended short-term.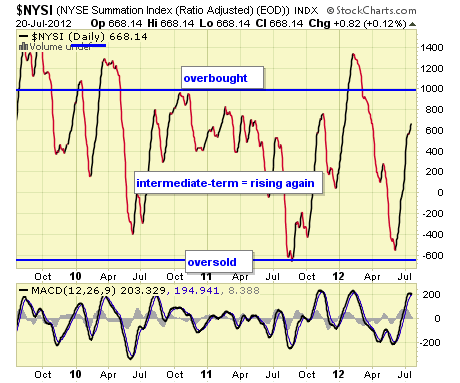 The McClellan Summation Index is a long-term version of the McClellan Oscillator. It is a market breadth indicator, and interpretation is similar to that of the McClellan Oscillator, except that it is more suited to major trends. I believe readings of +1000/-1000 reveal markets as much extended.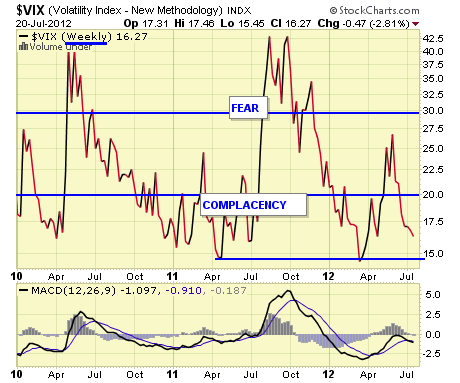 The VIX is a widely used measure of market risk and is often referred to as the "investor fear gauge". Our own interpretation is highlighted in the chart above. The VIX measures the level of put option activity over a 30-day period. Greater buying of put options (protection) causes the index to rise.
The eurozone returned to put a quick halt to the rally. It's as simple as that and this is why we have such a big cash position.
More earnings will keep bulls interested next week along with Durable Goods Orders, Jobless Claims and Pending Home Sales (Thursday) then GDP and Consumer Sentiment (Friday).
Disclosure: I have no positions in any stocks mentioned, and no plans to initiate any positions within the next 72 hours.
Disclaimer: The ETF Digest maintains active ETF trading portfolio and a wide selection of ETFs away from portfolios in an independent listing. Current "trading" positions in active portfolios if any are embedded within charts: Lazy & Hedged Lazy Portfolios maintain the follow positions: VT, MGV, BND, BSV, VGT, VWO, VNO, IAU, DJCI, DJP, VMBS, VIG, ILF, EWA, IEV, EWC, EWJ, EWG, & EWU.
The charts and comments are only the author's view of market activity and aren't recommendations to buy or sell any security. Market sectors and related ETFs are selected based on his opinion as to their importance in providing the viewer a comprehensive summary of market conditions for the featured period. Chart annotations aren't predictive of any future market action rather they only demonstrate the author's opinion as to a range of possibilities going forward. More detailed information, including actionable alerts, are available to subscribers at www.etfdigest.com.