American businesses are agile and creative. That permits them to address and navigate almost any issue. You can call it American ingenuity. Some encouraging economic figures are highlighted below.
Real Estate On The Rebound
The real estate market might have hit bottom a few years back, if the hardware store sales are any indication. Year over year sales bottomed in 2009 and have moved steadily higher, as have the stock prices of Lowe's (NYSE:LOW) and Home Depot (NYSE:HD). More recently, Orchard Supply Hardware Stores (OSH) was spun-off from Sears Holdings (NASDAQ:SHLD). Ace Hardware has seen its sales increase, though the number of stores in the coop has declined. In 2007, Ace Hardware was looking to go from a cooperative to a traditional corporation. Unfortunately, an accounting issue was discovered. I wonder if they will try again.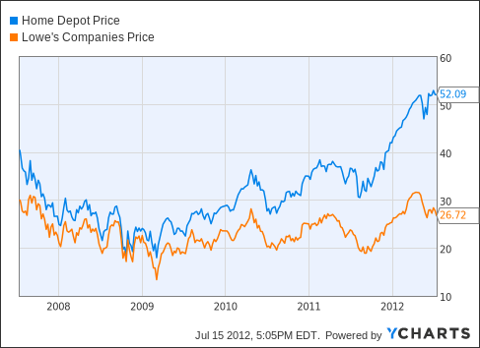 Hardware stores sales have seen sales improve: Source data Monthly Retail Trade Survey NAICS Code 44413.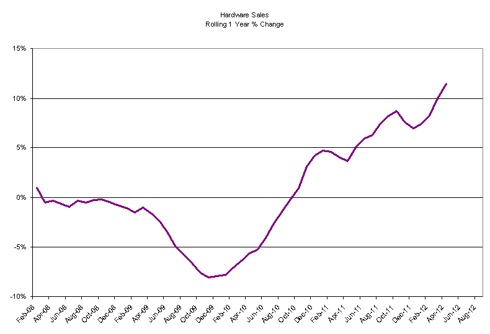 Employment Picture Improving
Nonfarm payrolls might have disappointed the financial markets. However, the year over year change in payrolls is moving in the right direction.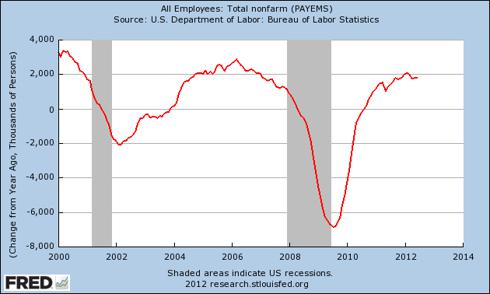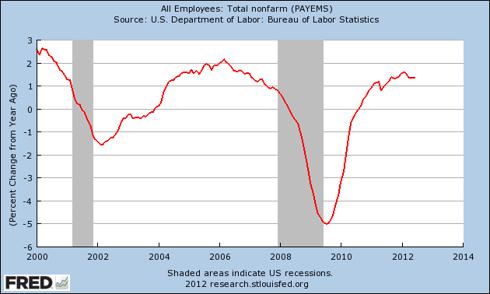 Manufacturing Has Been Rebounding
The manufacturing sector is making progress on the capacity utilization front. It is showing steady improvement. Sure, it could be better, but the trend is in the right direction.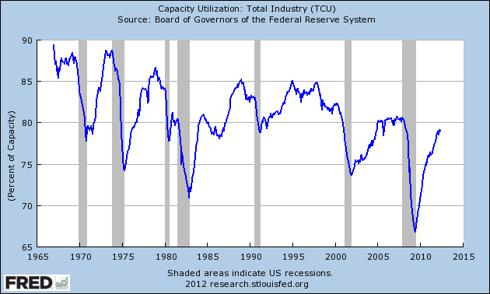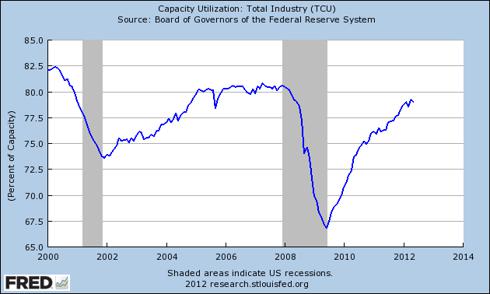 Government Receipts Are Headed Higher
Don't look now, but government receipts and the budget deficit have been improving. For the nine fiscal months ending June 2012, the budget deficit was $905 billion versus $971 billion in 2011, according to the CBO Monthly Budget Review.
Spending might be getting under control, as outlays have increased approximately 1% from the prior year, though spending is coming from a high base line.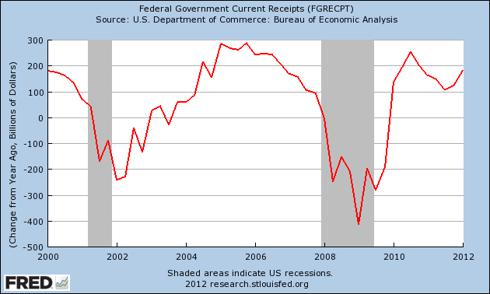 Gross Private Domestic Investment Has Been Trending Higher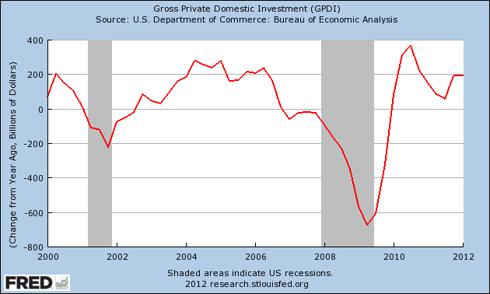 Inflation Is Tame And Falling
Commodity prices and crude energy materials are experiencing deflation. The question arises: "Is this a result of falling demand or an increase to supply?" If it is a demand issue, then the economy might be facing some issues. If it is a supply problem, then high-cost producers might have some issues to address.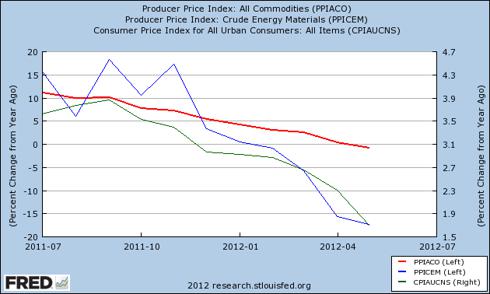 Conclusion:
Put me in the optimistic camp. There are pockets of economic strength, and it is worth bearing in mind that during the Great Depression, the firms that survived were profitable.
The healthcare law has drawn much attention and surprisingly my Congressperson sent an email that says quote:
We should maintain coverage for pre-existing conditions and young adults, but we have to end the policies that continue to drive up cost...
It is natural to expect or want things to be better than they are. That is the American way, right? Business and consumers are looking for a better and or cheaper mousetrap. The economy has challenges to overcome as the bond market is signaling with the low rate of interest required by investors.
Employment and compensation have been rising, resulting in increased government receipts. This has seen the budget deficit decline, and the current low level of US Treasury interest rates aids in reducing spending.
Confidence might be holding back economic progress with consumers and business worrying about having credit lines cancelled with little or no notice. It is kind of hard to make a long-term investment decision when worrying if credit lines will be available. It is the hang-over effect from the financial meltdown.
Disclosure: I am long (HD).