51job (NASDAQ:JOBS) will report Q2 results on August 9th.
The Street expects:
Revenue: $55.4 million
EPS: $0.57
Q3 revenue guide: $55.8
Despite the soft economy in Q1, 51job still delivered a solid result in which total revenue increased 17% YOY to $60.5 million. Online recruitment service revenue increased 33% YOY due to the company's expanding customer base, (+11% YOY) and ARPU also increased 20% YOY, as shown in the chart below.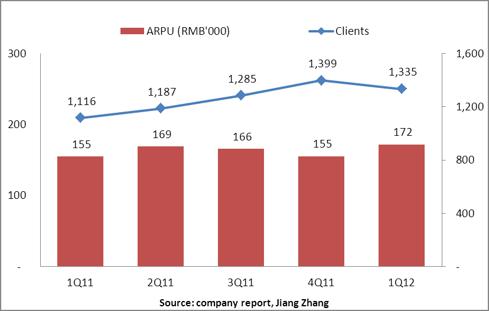 Heading into the earnings, macro overhang is likely to weigh in the stock. The hiring environment will continue to be weak as companies wait for further government stimulus. However, investors should note that the current environment is not as serious as in 2008 and 2009 because growth still remains, albeit at a slower pace.
The company will continue to ramp up its online presence while scaling down its offline business. The increasing migration from offline to online will continue to accelerate margin expansion. I note that gross margin has climbed 500bps to 71% in 2011 from 66% in 2010.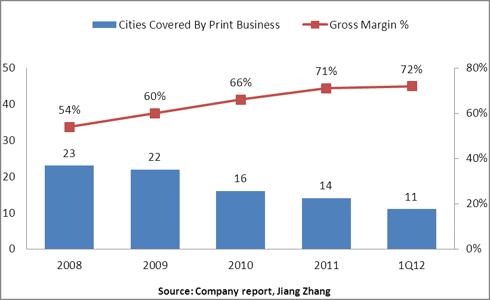 Finally, according to 51job COO and CFO Kathleen Chien at the recent William Blair Growth Stock Conference, the company is looking to deploy some cash via acquisitions. As of 1Q12, 51job had approximately $350 million in cash and short term investments, which translates to $12 cash per share, or 27% of the company's market cap. Even though investors would like the company to return cash to the shareholders through a dividend distribution, Ms. Chien stated that the company prefers to have a long-term dividend policy rather than a one-time dividend payout.
Disclosure: I have no positions in any stocks mentioned, and no plans to initiate any positions within the next 72 hours.