Zalicus Inc. (ZLCS) discovers and develops treatments for pain and immuno-inflammatory diseases. An important component of the company's business strategy is collaboration. Zalicus forms collaborations with pharmaceutical and biotechnology companies, as well as US government agencies, to support the development and marketing of select product candidates generated by their discovery technologies.
This small pharmaceutical company has agreements with major companies in the sector, such as Covidien (COV), Novartis (NYSE:NVS), Sanofi (NYSE:SNY), Hydra biosciences and the U.S. Army Medical Research Institute for Infectious Diseases.
Pipeline Overview:
Click to enlarge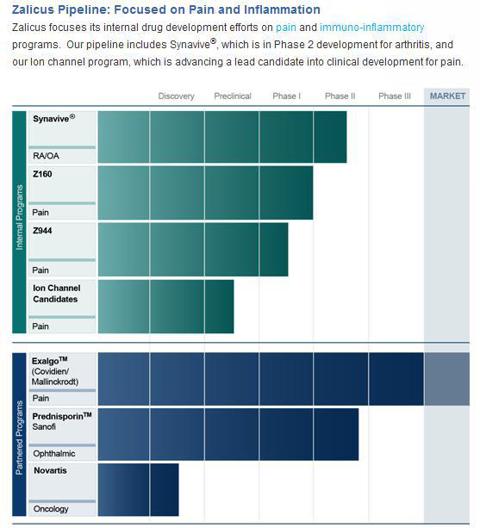 (Source)
I find at least four reasons to buy the stock currently:
1. SYNERGY Phase 2b Clinical Trial of Synavive in Rheumatoid Arthritis
Zalicus announced in April that it expected to report top-line results from its Synergy Phase II(b) clinical trial of Synavive in Rheumatoid Arthritis around the end of September 2012.
Rheumatoid arthritis is a chronic joint disease that damages the joints of the body. It is also a systemic disease that potentially affects internal organs and leads to disability. The joint damage is caused by inflammation of the joint lining tissue.
About 20 million people in the United States are believed to have rheumatoid arthritis. The market potential is significant and Synavive won't have any problems when it is compared with other similar drugs.
In my opinion, Synavive's estimated market could be between $2 billion to $4 billion. In the case of a compound of prednisone, the manufacture would have a very low cost. Zalicus' capitalization today stands at only $120MM. Multinationals might be interested in buying Zalicus at this bargain price.
2. The chart mark bounce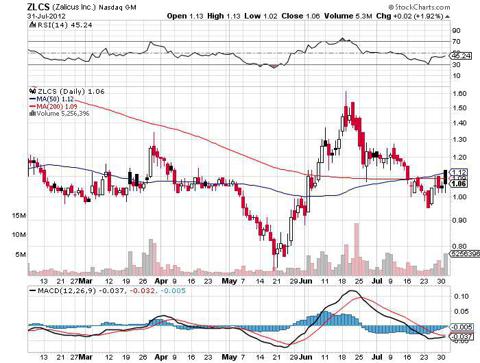 (Source)
MACD is in the time of an onset bullish indication. It's vital to take into account that the short positions have declined since June, which is a clear indication of an impending bounce.
Zalicus: Decreased short interest

(Source)
3. Analysts' price target: $3.50
Zalicus: Analyst stock recommendations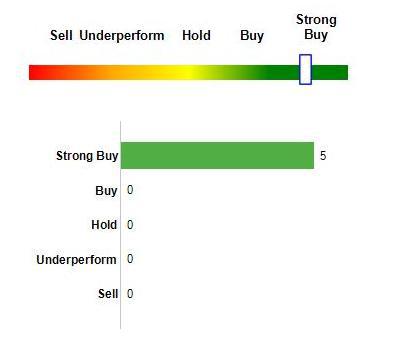 (Source)
4. Strong Collaboration Partners
Covidien (Mallinckrodt, Inc.)
Sanofi
Novartis
Hydra Biosciences Inc.
U.S. Army Medical Research Institute for Infectious Diseases (USAMRIID)
Important collaborations and partners shows that Zalicus is doing the right thing. Not all the pharmaceutical companies in the market can boast of having really important potential partners.
Conclusion
Zalicus is a unique opportunity in the market. The company is undervalued and we are dealing with a more than predictable new large pharmaceutical. Studies in progress, potential market of Synavive, new opportunities relating to obtaining partners as well as the Z-160 results that will come at the end of the year, make me clearly recommend Zalicus as a Strong Buy.
*Pipeline overview data sourced from Zalicus and Chart data sourced from stockcharts, all other data sourced from Nasdaq.com as well as the web of the previously mentioned company.
Disclosure: I am long ZLCS.