On our blog today, we identified 13 non-leveraged, long-only ETFs that StockCharts.com gives a technical rating of 90 or higher on a 100 point scale, and which also traded at least $10,000 per minute yesterday.
The list includes 3 fixed income funds, 3 US equity REITs, 1 non-US country fund, and the rest sector or industry funds.
That post includes the indicated yield for each fund, and the price-to-cash flow and P/S for each equity fund as reported by Morningstar, as well as 1-year percentage performance charts relative to the S&P 500.
In this post, we present the 1-year charts for each of the equity funds (actually one of the REIT funds to represent the 3 of them).
These charts plot the 1-year high trailing high in bold green; 10% off the 1-year high ("correction") in dashed red; 20% off the 1-year high ("bear market") in bold red; and the 1-year simple moving average in gold.
For contrast, we then present the S&P 500 ETF (NYSEARCA:SPY), the China A-shares ETF (NYSEARCA:PEK), the Brazil ETF (NYSEARCA:EWZ), the Germany ETF (NYSEARCA:EWG) and the Spain ETF (NYSEARCA:EWP).
The US is still a "sweet spot" by comparison, as these charts clearly indicate. The non-US contrast charts are weak, and no-surprise, the Spain chart is a train wreck.
ETFs WITH BEST TECHNICAL CONDITION CHARTS
S&P 500 Utilities (NYSEARCA:XLU)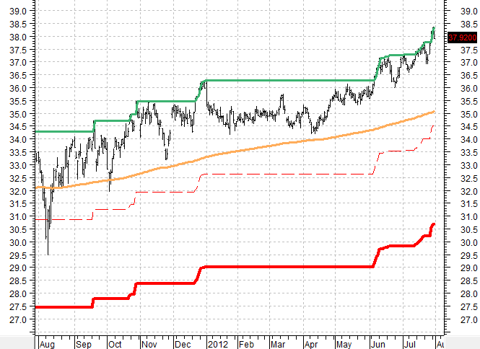 US Equity REITs (NYSEARCA:VNQ)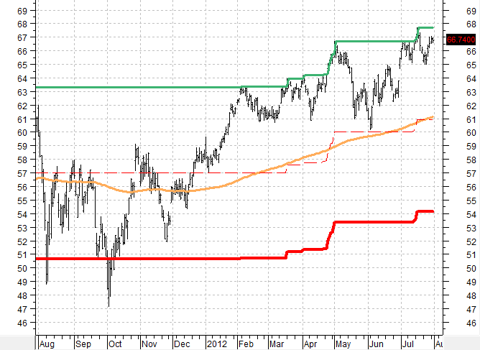 S&P 500 Consumer Staples (NYSEARCA:XLP)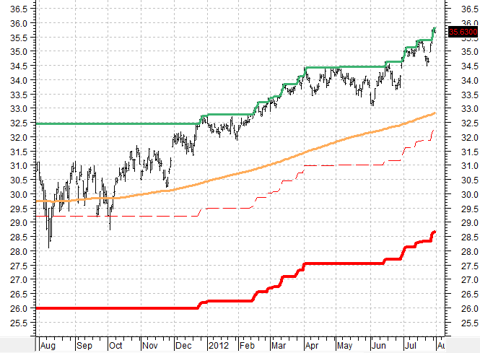 S&P 500 Healthcare (NYSEARCA:XLV)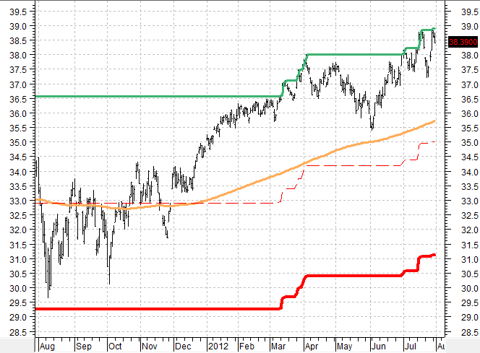 Biotech (NASDAQ:IBB)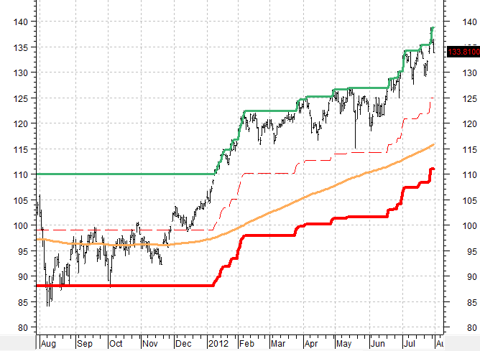 Singapore (NYSEARCA:EWS)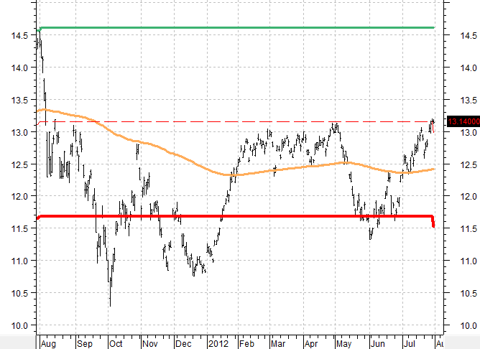 Telecom (NYSEARCA:IYZ)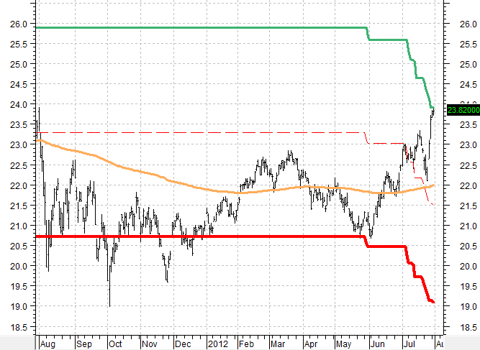 US Home Construction (NYSEARCA:ITB)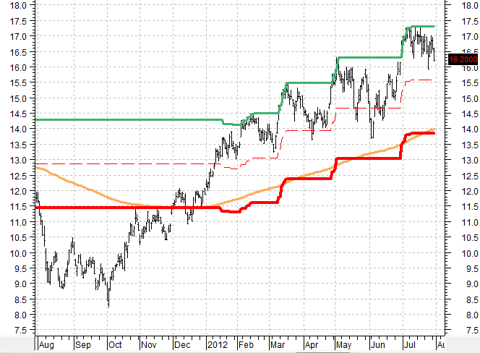 CHARTS FOR CONTRAST TO THE TECHNICALLY STRONG ETFs
The comparison charts show the US in a continuing up trend, with the other countries in down trends.
There are country funds not listed here with upward trends, but they did not pass the StockCharts technical filter at the 90 level or better.
S&P 500 ETF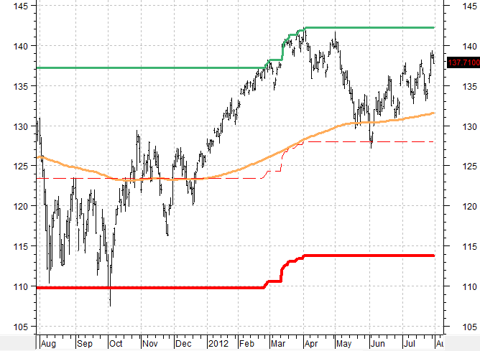 China A-shares ETF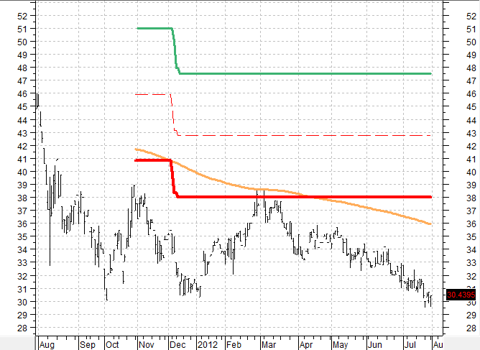 Brazil ETF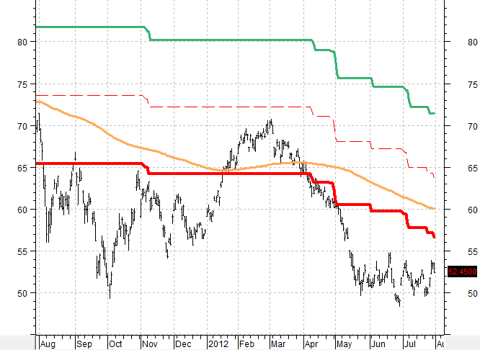 Germany ETF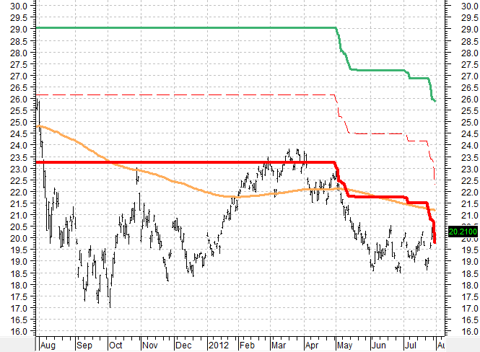 Spain ETF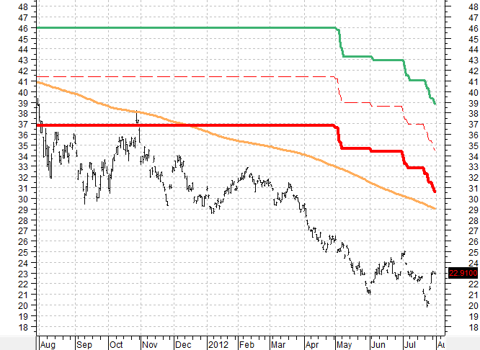 Disclosure: QVM has positions in SPY, IBB, XLU, VNQ as of the creation date of this article (August 1, 2012).
Disclaimer: StopAlerts.com is a service of QVM Group LLC, a registered investment advisor. This article provides opinions and information, but does not contain recommendations or personal investment advice to any specific person for any particular purpose. Do your own research or obtain suitable personal advice. You are responsible for your own investment decisions. This article is presented subject to our full disclaimer found on the QVM site available here.