The Squeezebox Duet is a Home Run, and it's because Logitech (NASDAQ:LOGI) has covered all of the bases.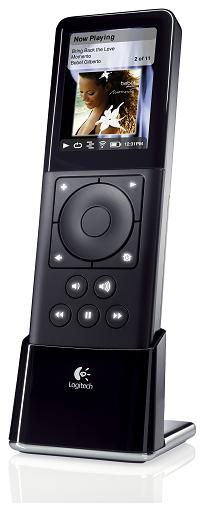 Simply stated, this is a Must Have addition to the sound system of any person who appreciates audio entertainment!
We got our hands on the new Squeezebox Duet for a review, and I can tell you this… No one will get this nifty device out of my hands. The Squeezebox Duet is a home run! The sleek and stylish controller and receiver fit any decor, the 2.4 inch color LCD screen allows further customization to suit whatever your mood, and that is just the beginning.
Logitech's Squeezebox Duet allows users to access millions of songs from Internet radio or even your own play lists. All of this is in CD quality, and controlled through the easy to operate Squeezebox handheld device. Better still, one Squeezebox can let your kids listen to their tunes in the playroom, while you listen to yours in the den, and your wife her own in the living room. Want every room in the house to have the same music? With the Squeezebox system it is possible.
Logitech covered all of the bases by developing a simple user friendly Squeezebox system that will add gusto to any audio entertainment system. The Squeezebox Duet also has the ability to allow consumers to build a whole house system at a pace that fits any budget. Out of the box the Squeezebox Duet comes with one controller and one receiver and that is all it takes to get yourself started. This allows you to instantly hook up the Duet to your existing home stereo and begin enjoying all of the music that the Internet has to offer. At $399 the Squeezebox Duet will give your existing stereo functionality that you did not think possible. No more CDs on shuffle. Instead, you music choice is only limited by your imagination.