As we wrote last week, numerous business and political bigwigs were in Israel for Shimon Peres's conference celebrating Israel's 60th birthday. While we sat in on various sessions and working groups, given our bent for Israeli technology, we really enjoyed a session dedicated to the future of the Internet attended by the pioneers of modern media, including Sergey Brin, Google's (NASDAQ:GOOG) founder, and Rupert Murdoch, News Corp (NASDAQ:NWS) founder.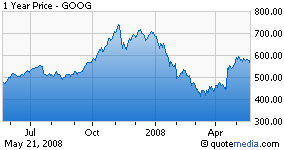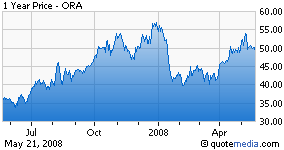 It now appears that Brin is getting closer to Israel as he eyes specific deals with leading technology players in fields that might surprise you. Google's Brin was very busy in Israel touring the country with his parents and fitting in numerous meetings with Israeli entrepreneurs. It looks like the outcomes of the meetings are "heating up" as Google appears close to doing a deal with global leader in geothermal energy and Israel green energy icon, Ormat Technologies (NYSE:ORA).
According to Haaretz:
Senior Google executives met with their counterparts from Ormat at two alternative energy conferences, including a presentation on geothermal energy. Larry Page, the other co-founder of Google, even visited an Ormat geothermal plant in Desert Peak, Nevada.
This same article says that the goal of the program, as explained by Page, is:
to produce one gigawatt of renewable energy capacity that is cheaper than coal. We are optimistic this can be done in years, not decades.
CNET covered the story and added that:
Executives at Google have been clear that so-called enhanced geothermal is on the list of technologies they see as cost effective, compared with fossil fuel energy. The idea behind enhanced, or engineered, geothermal systems is to inject water underground to enhance the permeability of rock, allowing for the release and capture of more heat. Ormat is working on an enhanced geothermal project organized by the U.S. Department of Energy, which says that these advanced techniques can dramatically increase geothermal potential–by 40 times.
Disclosure: The author's fund has a position in ORA as of May 21, 2008, and the author and his family own GOOG stock.