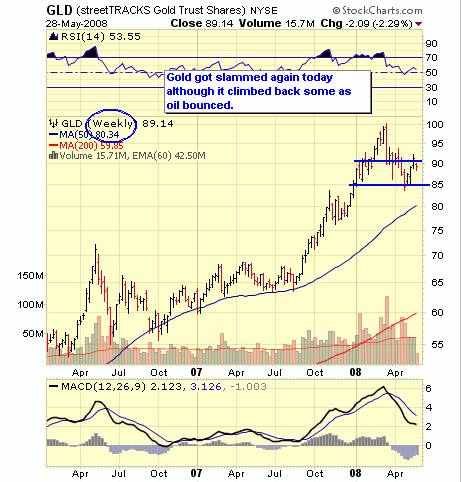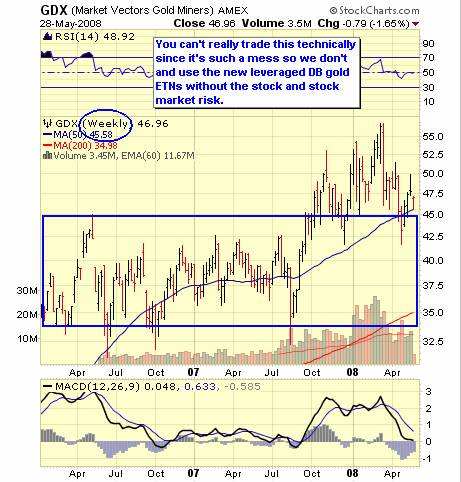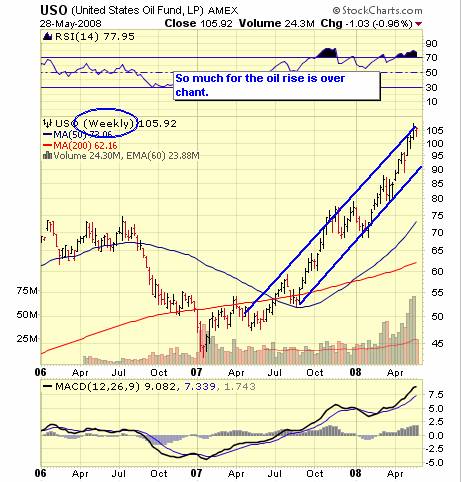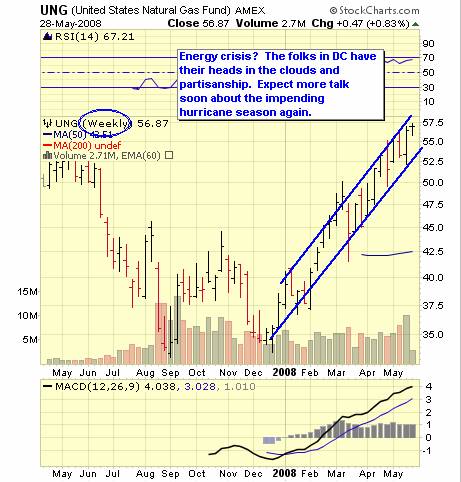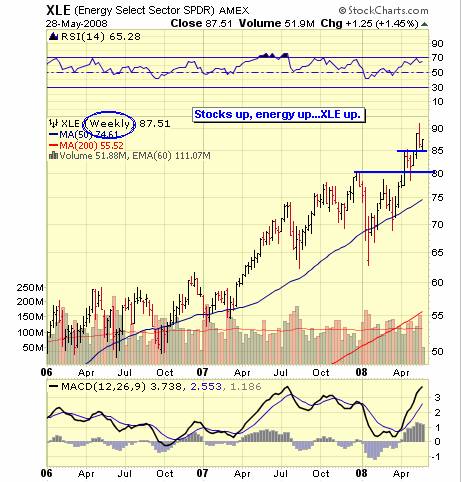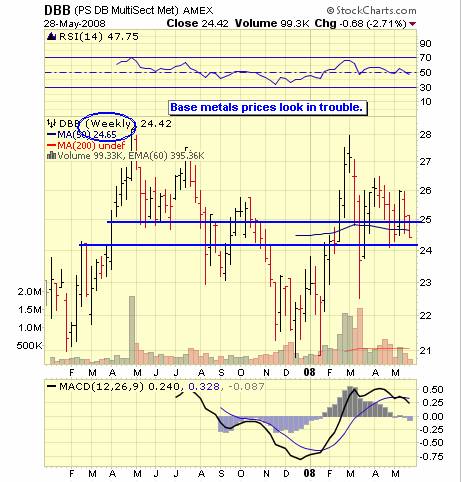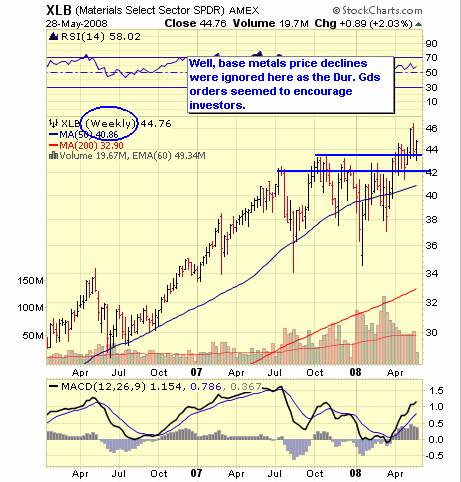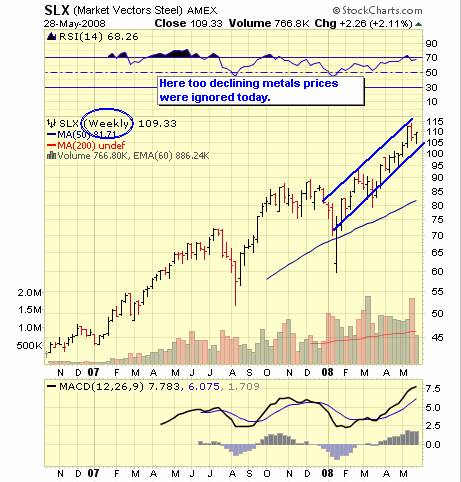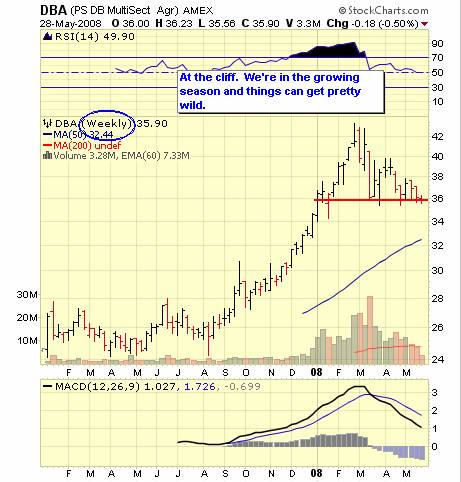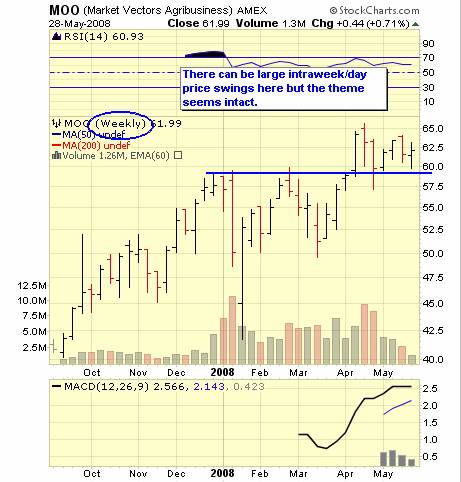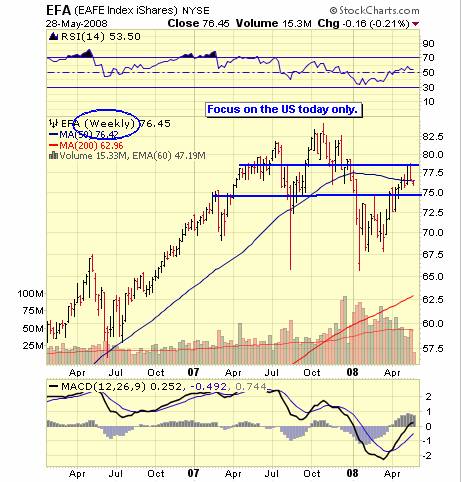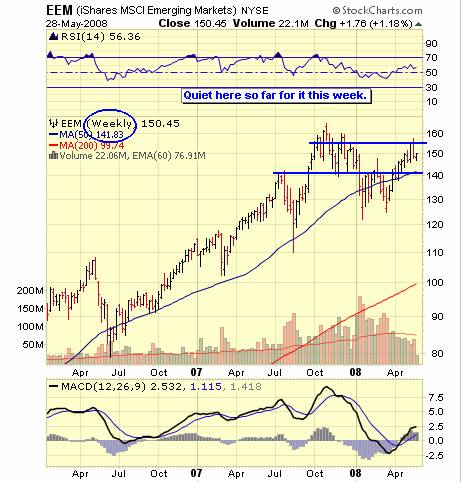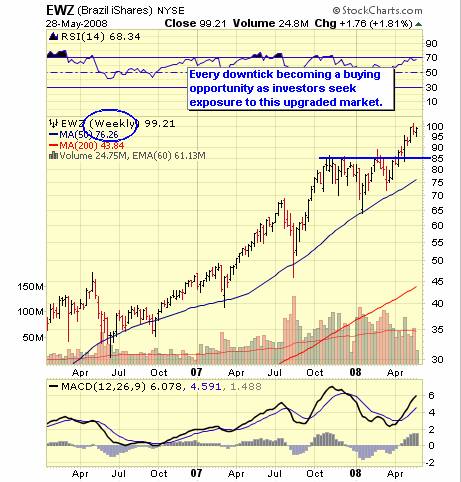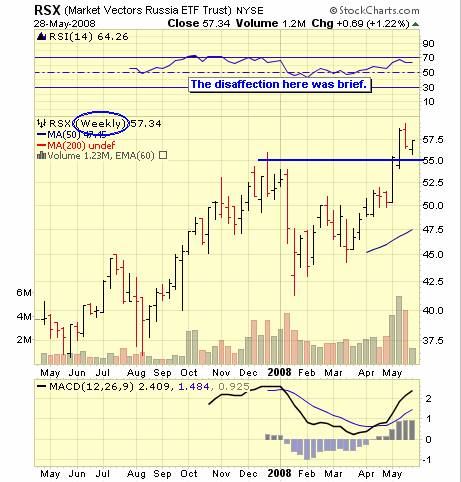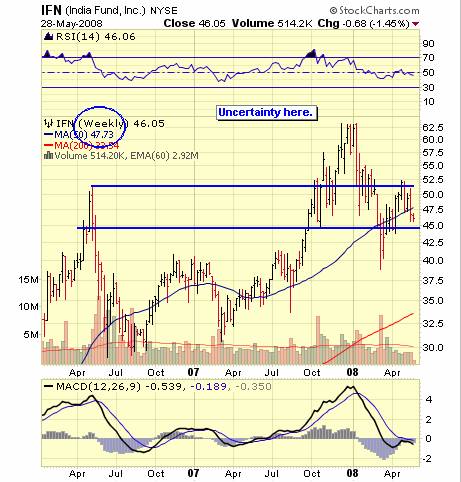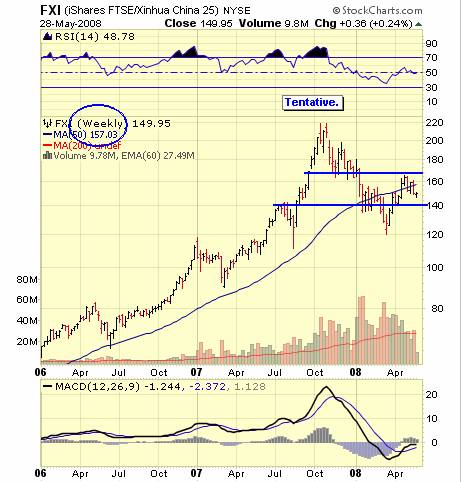 We're heading down the stretch to the end of May. There are plenty of bullish forces who will be painting the tape and defending their positions. You saw one of those players on the tape [see 5-minute SPY chart] yesterday and today.

Bulls have more cash than bears and they don't like the negative yields from current cash positions so they're anxious to get going. They're cheered on by the financial media that know who pays the bills. This is in essence the battle that's taking place now. Armed with a lot of cash bulls can cherry-pick the news they like and turn a blind eye to what they don't. [You saw them cheer lower oil prices in the A.M. and then ignore a higher close later.] A torrent of bad news can overwhelm even the most aggressive bull but you have to respect the bullish bias and the current action despite anemic volume and breadth.

To my mind it's difficult to imagine that investors can take the large financial sector, put it in a dumpster, and expect the overall market to rally. But, one could make the opposite argument that if these beaten down financials ever rally we could really be off to the races.

Have a pleasant day.

Disclaimer: Among other issues the ETF Digest maintains positions in TLT, TBT and XLB.