In a widely anticipated showdown, that garnered much media attention, Exxon Mobil (NYSE: XOM) Chairman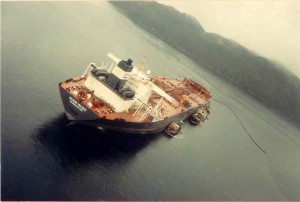 and CEO Rex Tillerson will retain both his jobs, despite the best efforts of the Rockefeller family. The Rockefellers wanted to appoint an independent director and strip Tillerson of his chairman title. Rockefeller pressed Exxon to invest more money into alternative energy technology and take a longer- term perspective, instead of focusing on just making large profits now.
According to the Associated Press report:
All of Exxon Mobil's acknowledged strengths are no guarantee it will remain flexible and visionary in light of the changing energy realities that lie ahead, said Peter O'Neill, a great-great grandson of John D. Rockefeller. That's why we support our company having an independent chair. We are looking forward.
Even with all the media attention leading up to the vote, those in favor of splitting the Chairman/CEO role managed to get only 39.5% of shareholder support. That's a bit worse than they managed to get last year. This is ironic considering all of the hysteria regarding global warming and the need for alternative sources of energy.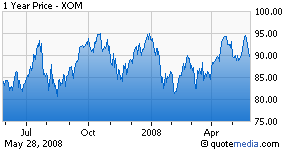 Common sense and Exxon's commitment to provide shareholder value won out over suspect science and hysteria. The responsibility of a publicly traded company is to provide value and maximize profits. Exxon has been skeptical all along about pouring billions of dollars into alternative energy development. If alternatives to crude oil actually prove be cost efficient and profitable to produce, I would look to Exxon to make an acquisition in the space. However, as long as production costs remain high, and the actual energy output remains small, look for Exxon to focus solely on investment technologies to help reduce costs and increase recovery rates about crude.
Disclosure: The author's fund has no position in any stock mentioned as of May 29, 2008.