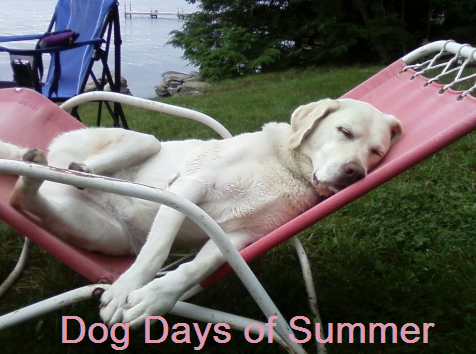 There was little action after a much weaker opening on poor economic data from China. The country continues to disappoint investors as exports were flat while imports (oil and food stuffs) rose 4.7% vs expectations of 7%. Lending data showed only 540 billion yuan in loans vs 700 billion expected but the money supply (M2) expanded 13.9%. All things considered this data combined with Thursday's continued to show weakness prompting firms like Deutsche Bank and Barclays to cut GDP estimates.
Canada shocked investors with 30K job loss vs a 9K gain expected and unemployment rate higher to 7.3% from 7.2%.
Meanwhile the eurozone simmers during the August holiday period as conditions are in the calm before the storm. Meanwhile, putting the once verboten idea of a eurozone breakup forward is the respected Economist magazine suggesting a German referendum on the subject may be at hand.
Headline earnings featured JC Penney (NYSE:JCP) as earnings fell much more than expected but investors cheered the ideas and promises from CEO Ron Johnson. Hopium worked for the company Friday as the stock rallied. Despite the stoc'ks rally on these comments Moody's cut JCP's credit rating to Ba3-Ba-1 or junk. (Nobody seems to care about rating agency views these days but they only have themselves to blame.)
With China's data weaker commodity prices fell (NYSE:DBC) combined with a flat dollar (NYSEARCA:UUP). Bonds (NYSEARCA:IEF) reversed course and gained just as many pundits were putting a fork into previous price rallies.
U.S. stocks opened lower then camped near the S&P 500 1400 until the 2:15 PM Buy Program Express left the station a few minutes later, taking us into positive territory to end the week. This allows financial headlines to gush "Stocks Finish Higher for Fifth Straight Week". The recent rally is on the belief that central banks in China, Europe and the U.S. will print as much money as it takes to stimulate the economy. But even these massive bouts of liquidity haven't stimulated housing or employment. The election and the fiscal cliff still lie ahead.
Volume once again was pitiful by recent averages and breadth per the WSJ was mixed overall.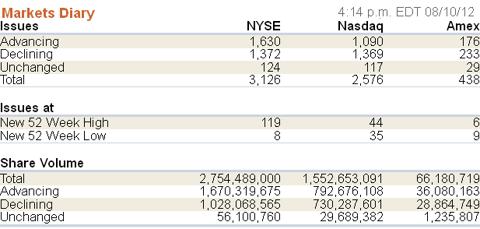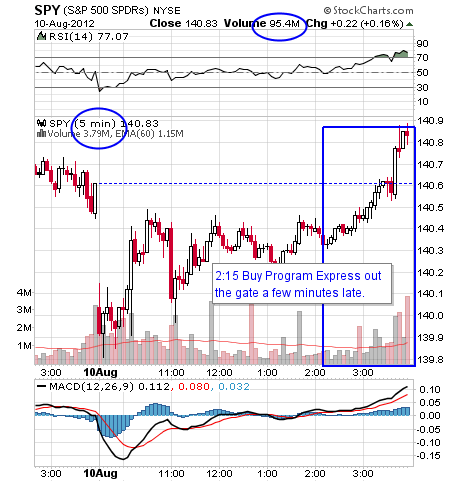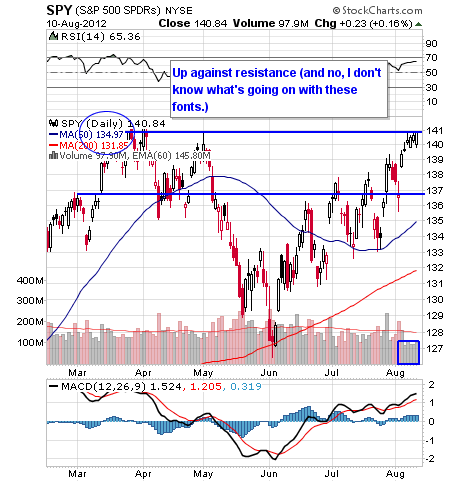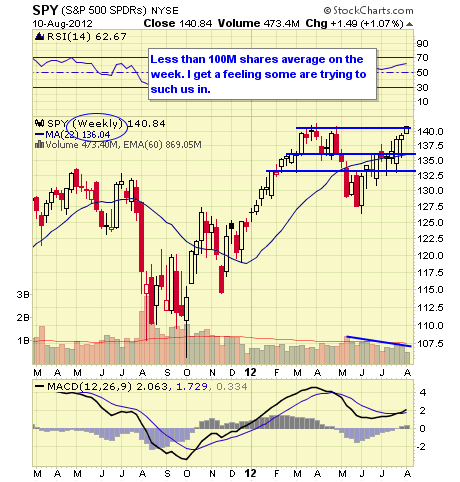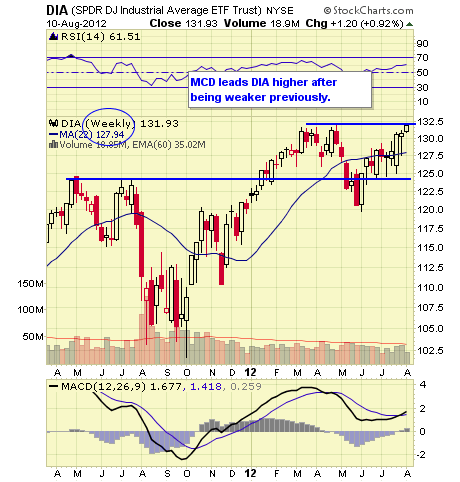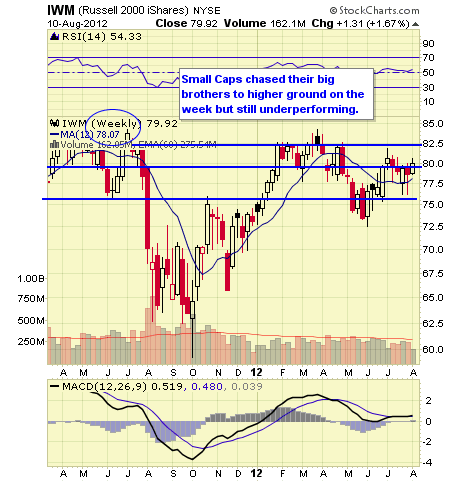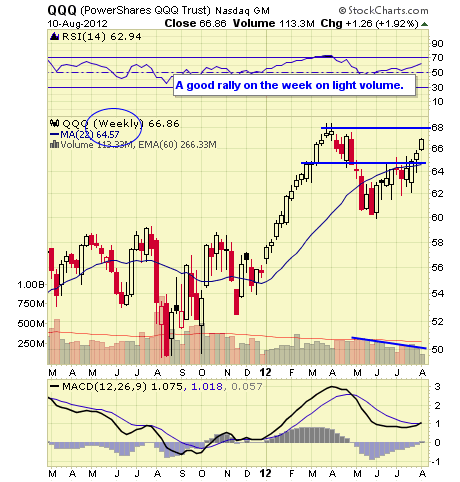 Continue to U.S. Sector, Stocks & Bond ETFs: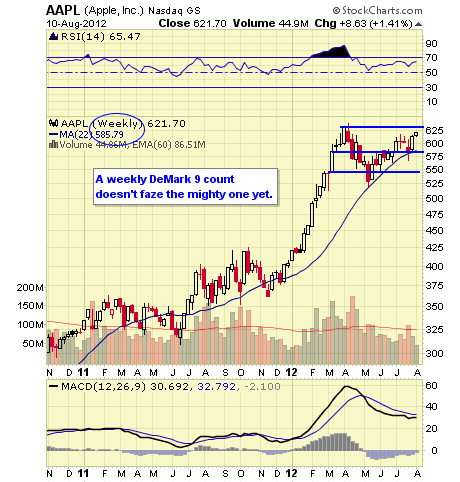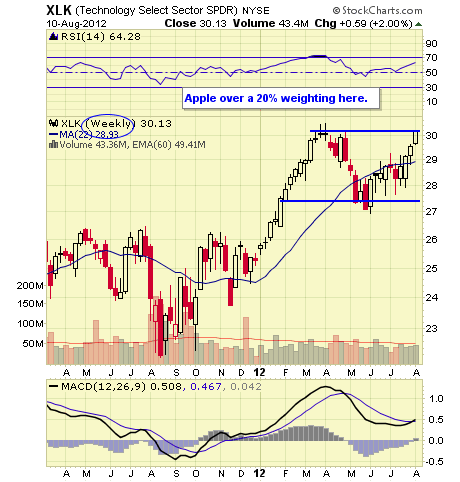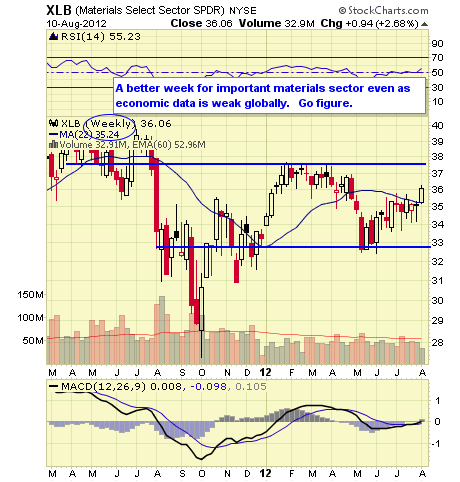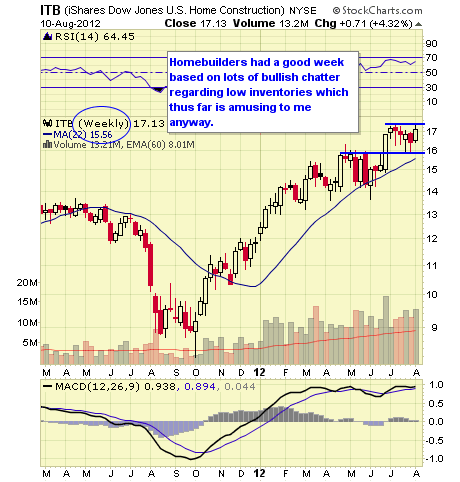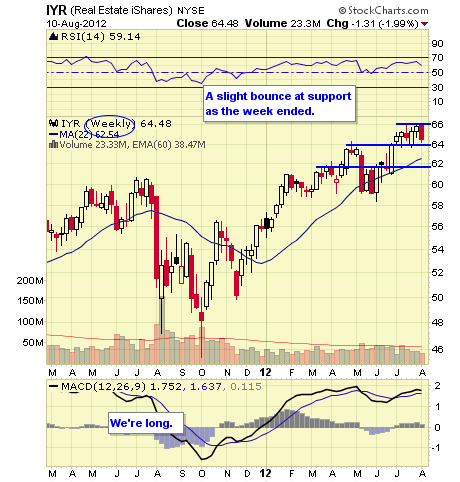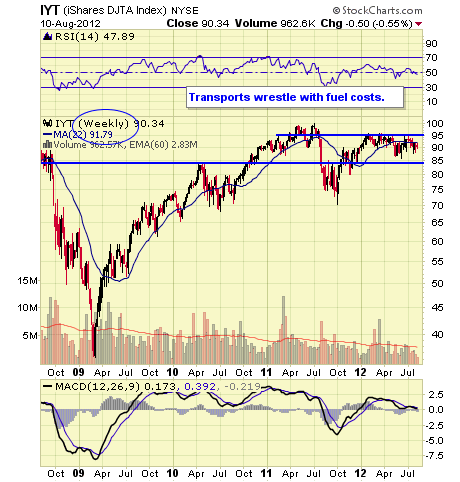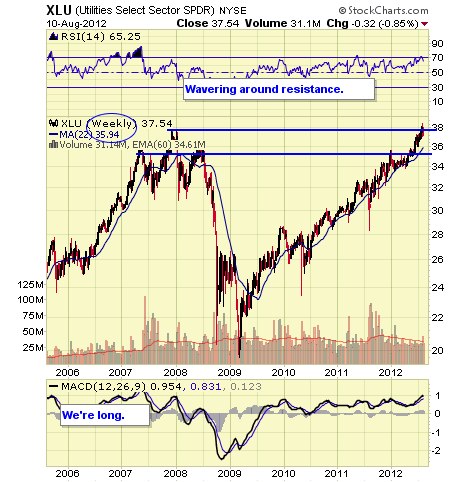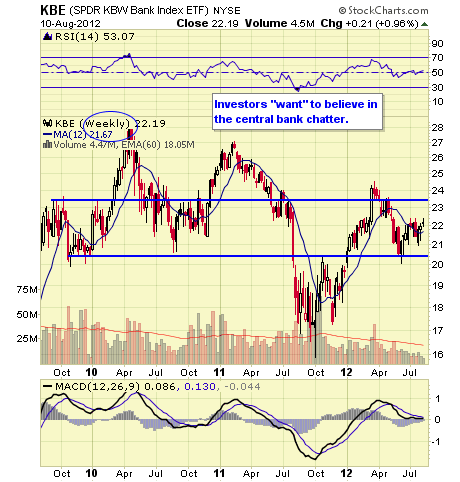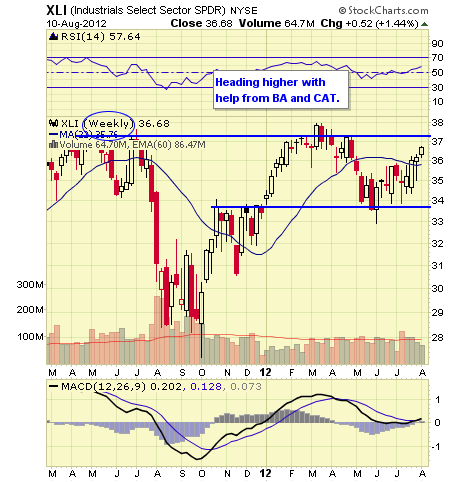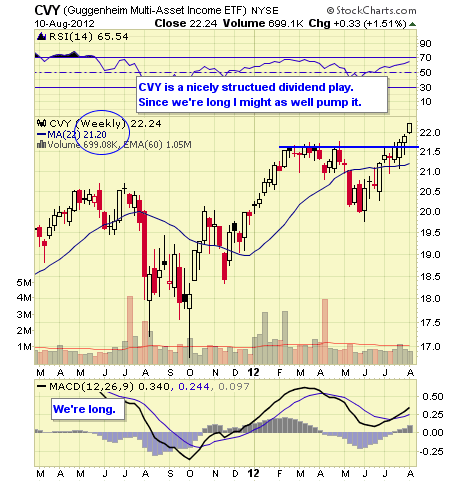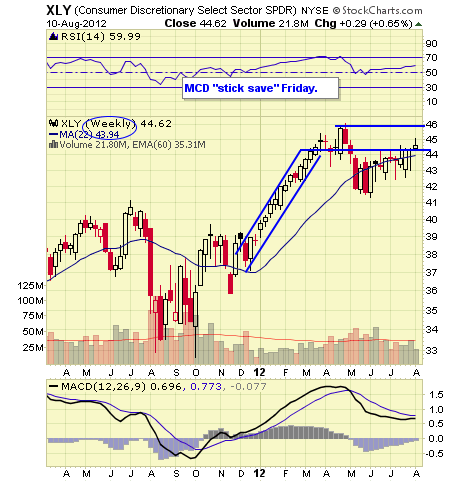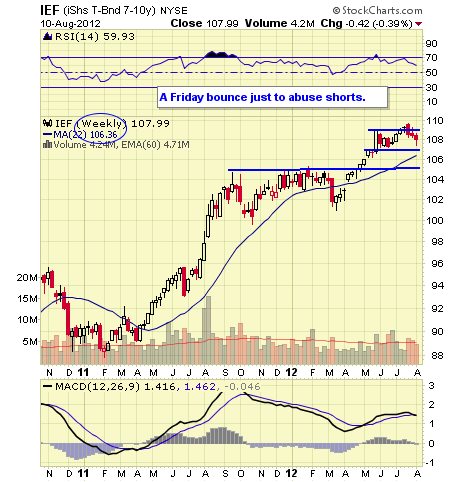 Continue to Currency & Commodity Market ETFs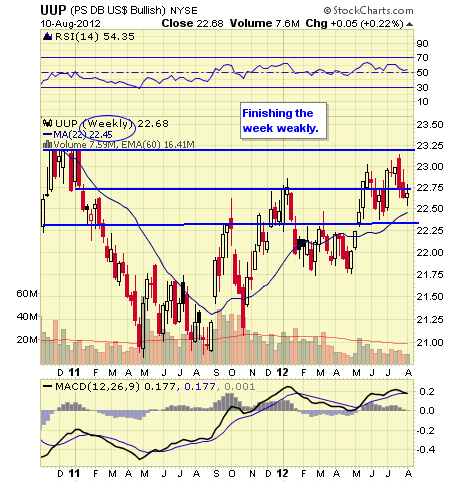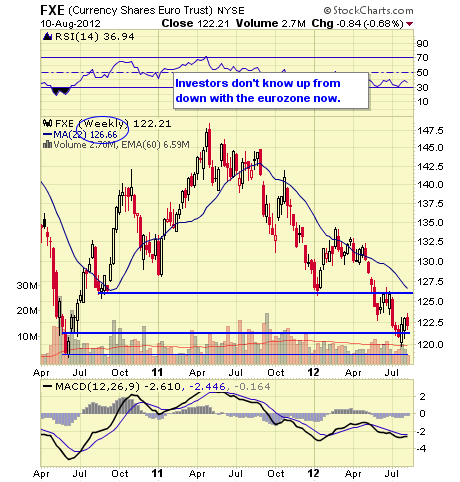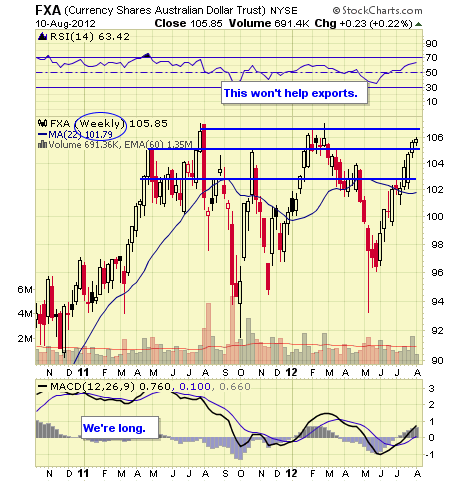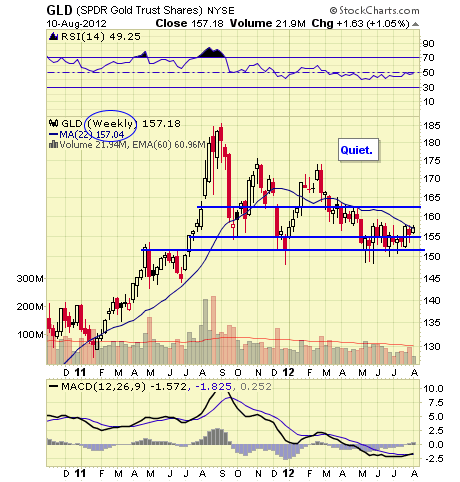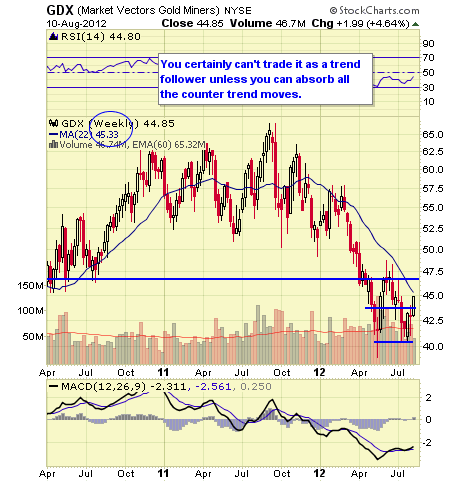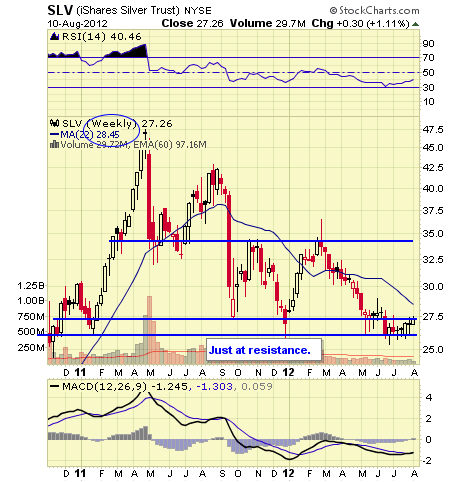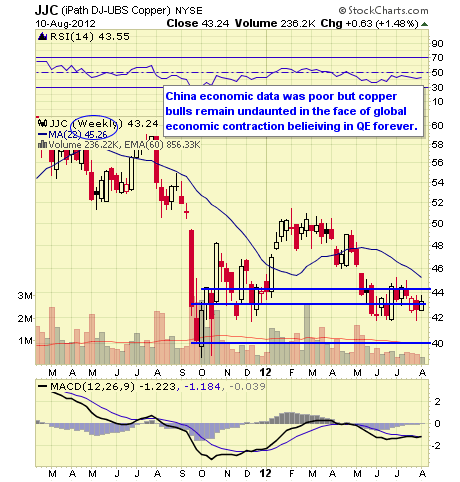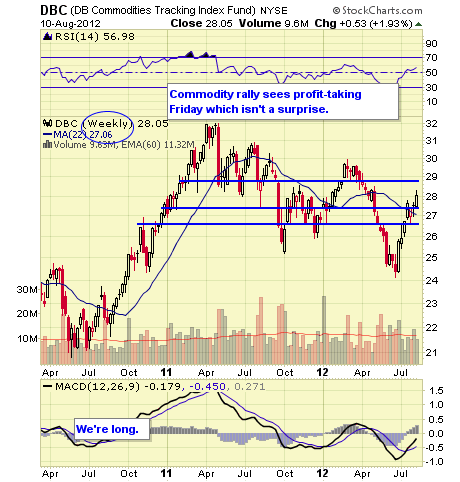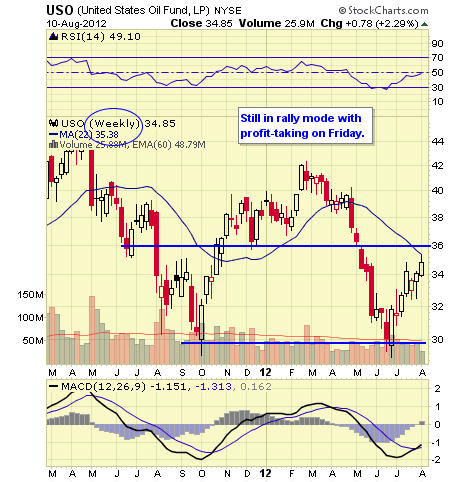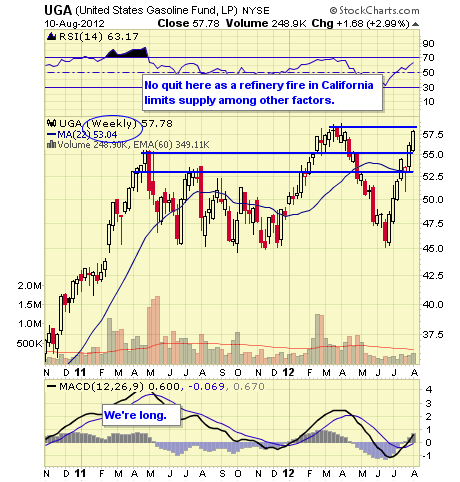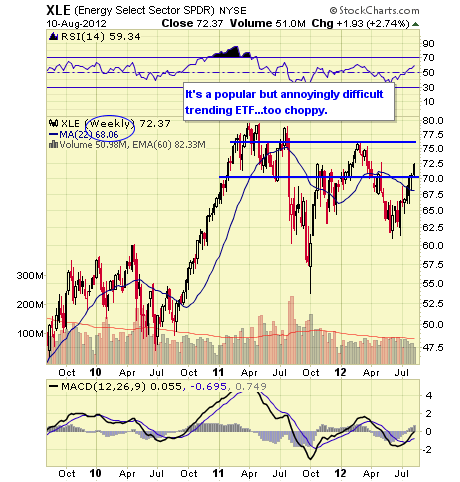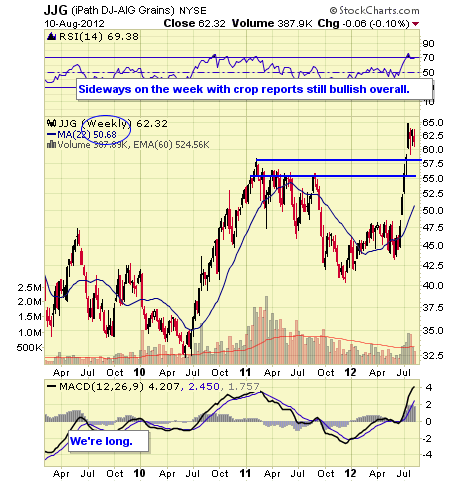 Continue to Overseas Sectors & ETFs: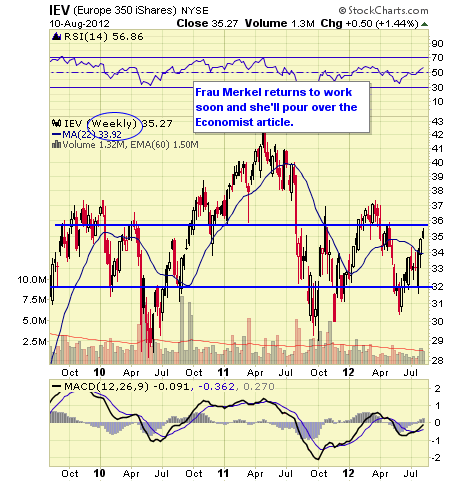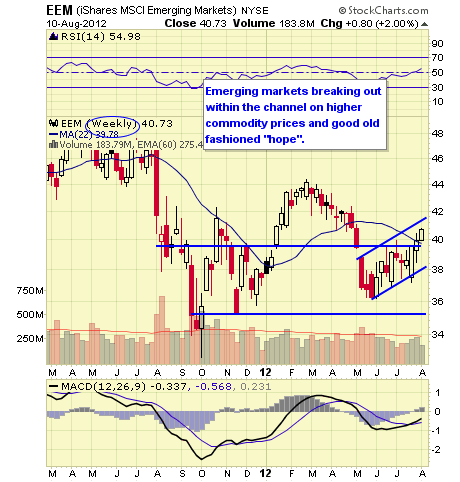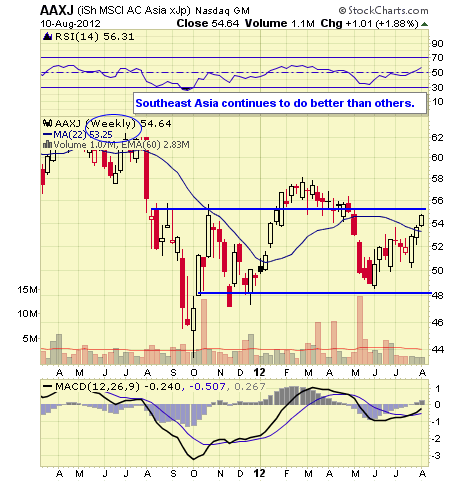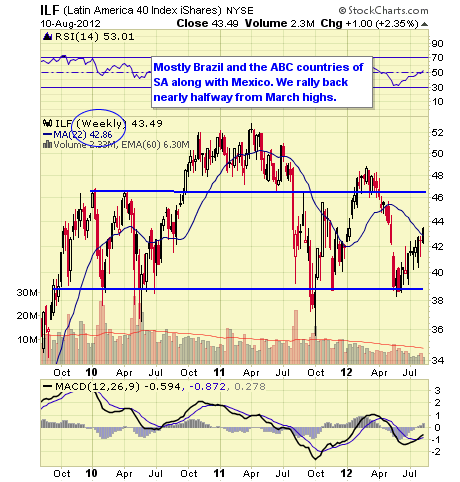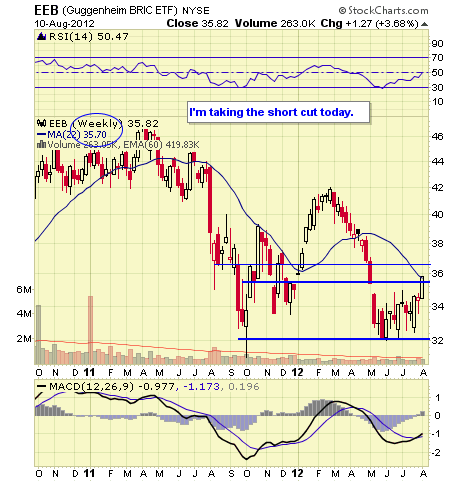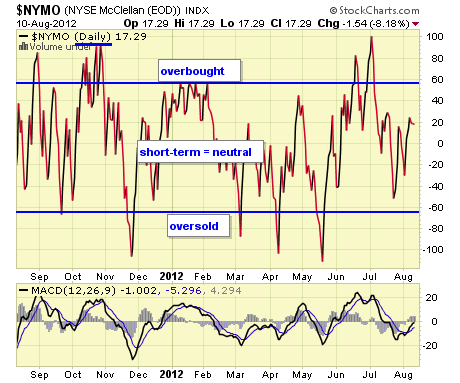 The NYMO is a market breadth indicator that is based on the difference between the number of advancing and declining issues on the NYSE. When readings are +60/-60 markets are extended short-term.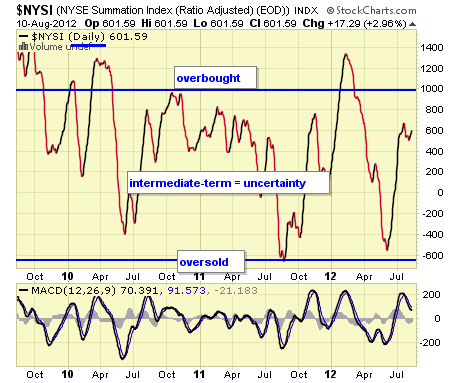 The McClellan Summation Index is a long-term version of the McClellan Oscillator. It is a market breadth indicator, and interpretation is similar to that of the McClellan Oscillator, except that it is more suited to major trends. I believe readings of +1000/-1000 reveal markets as much extended.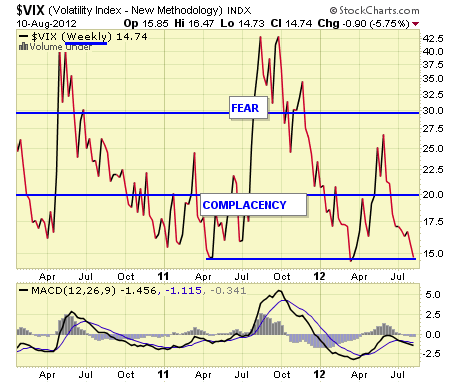 The VIX is a widely used measure of market risk and is often referred to as the "investor fear gauge". Our own interpretation is highlighted in the chart above. The VIX measures the level of put option activity over a 30-day period. Greater buying of put options (protection) causes the index to rise.
VIX levels indicate over-complacent conditions which is similar to where we were in the spring when the correction began. Economic data and earnings haven't been inspiring but bulls control the tape and the expectations that QE globally will solve everything once again. But it will only buy time and investors should be wary of this especially given the low volume nature of this current melt-up.
Disclaimer: The ETF Digest maintains active ETF trading portfolio and a wide selection of ETFs away from portfolios in an independent listing. Current "trading" positions in active portfolios if any are embedded within charts: Lazy & Hedged Lazy Portfolios maintain the follow positions: VT, MGV, BND, BSV, VGT, VWO, VNO, IAU, DJCI, DJP, VMBS, VIG, ILF, EWA, IEV, EWC, EWJ, EWG, & EWU.
The charts and comments are only the author's view of market activity and aren't recommendations to buy or sell any security. Market sectors and related ETFs are selected based on his opinion as to their importance in providing the viewer a comprehensive summary of market conditions for the featured period. Chart annotations aren't predictive of any future market action rather they only demonstrate the author's opinion as to a range of possibilities going forward.
Disclosure: I have no positions in any stocks mentioned, and no plans to initiate any positions within the next 72 hours.