Talisman Energy Inc.'s (NYSE:TLM) acquisition and technical services agreement with Hallwood Energy L.P. should take a bite out of the company's new strategy to grow its unconventional natural gas business, according to Raymond James analyst Stephen Calderwood.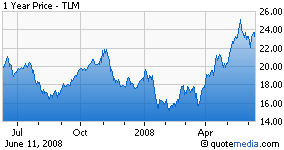 As part of the agreement, Hallwood technical staff will help Talisman develop identified shale plays including the Montney in B.C., the Bakken in Saskatchewan, the Utica in Quebec and the Marcellus in the U.S. Northeast.
In return, Talisman's technical staff will help Halwood develop the Deep Barnett and Woodford shales in Texas and the Fayetteville shales in Arkansas, and earn a one-third working interest in Halwood's U.S. properties.
Hallwood has a land position of 17,000 net acres in West Texas, 24,500 net acres in Fayetteville and 285,000  net acres in Central Eastern Arkansas that have yet to be evaluated.  Hallwood previously developed the Johnson County Barnett shale in Texas before selling its "North Block" interests to Chesapeake Energy Corp. (NYSE:CHK) for $277-million.
"It is this 'cross fertilization' of technical skills that lowers the risk on Talisman's unconventional strategy, in our opinion," Mr. Calderwood said in a note to clients on Thursday.
He maintained his "outperform" rating and left his C$30 price target.
UBS analyst Andrew Potter also views the agreement with rose-colored glasses, maintaining his "buy" rating and C$30 price target. 
In a note, he told clients:
While Talisman is experienced with tight gas exploration in the Outer Foothills, we believe the value of Hallwood's shale gas knowledge will prove to be a major asset to Talisman as it seeks to unlock value from the Marcellus, Utica and Montney plays.