Farmers all across America, especially in the Midwest are being hammered by poor crop yields. These poor crop yields have been a result of the historic drought that our country is currently in. There are a countless number of stocks that are affected by this drought or that will be affected, but one in particular, John Deere (NYSE:DE) just reported recently and took a beating.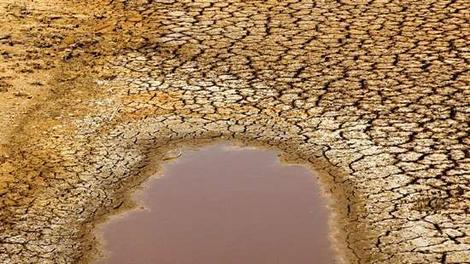 John Deere, a popular equipment maker for farming and industrial usage, missed Q3 earning expectations by $0.33. Deere earned $1.98 per share in comparison to $1.69 per share for Q3 last year. Even though net sales and revenues increased too from the previous year, critics were still disappointed and shares of the company plummeted over 5%.
Some might interpret this incident as a disappointment; however, I see it as an opportunity. As a current shareholder in John Deere, I don't expect the stock to go anywhere anytime soon. Let's face it, the economy right now is lackluster at best. John Deere has expanded its business globally and is seeking more opportunities in emerging markets such as Brazil. Deere will be fine! In the short term, earnings might be hurt by the sell-off, but in the long run, Deere is going to continue to prosper selling machinery worldwide. This drought will eventually fix itself too and farmers will look to buy new John Deere products because Deere and Caterpillar (NYSE:CAT) are the most reliable machinery giants around.
In the current global economy, there is always going to be a demand for food. With a increasing demand for food, due to an increasing population and worsening weather conditions as of lately, farmers are going to need to upgrade their equipment to better their crop yields. John Deere offers a variety of loaders, harvesters, mowers, balers, and combines for virtually every step of the agriculture process. The 2018 outlook for Deere is to double revenue and increase it to about $50 billion annually, that's nearly double than what the revenue is today.
Analysts have projected Deere's 2013 earnings to be about $8.61 a share, that's almost a $2.00 increase from 2011 earnings of $6.63 a share. Deere has a current P/E ratio of 10 compared to sector average of 15.9X earnings, so it is fairly priced compared to competitors. Deere's forward EPS, however, slows from 23.83% for this year to 4.87% for next year, perhaps due to a poor agriculture outlook in the short term. Revenue growth is also expected to slow from 16.6% this year to 3.7% for the next fiscal year. This scenario is sector wide though and does not indicate a slow down in Deere, just a slow down in the economy. Competitors like Caterpillar, Joy Global (NYSE:JOY), DXP Enterprises (NASDAQ:DXPE), and AGCO Corporation (NYSE:AGCO) are also experiencing a similar scenario.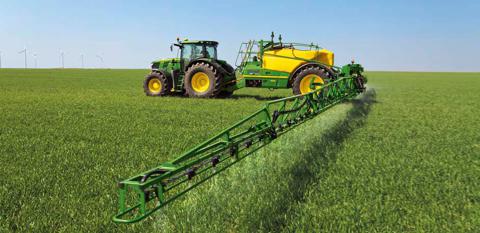 When looking at John Deere, see the current scenario as an opportunity to buy shares of a great company at a discount. When the global economy eventually picks up, industrial growth will need machinery. Business and sales for both John Deere and Caterpillar will increase. You, on the other hand will be able to sit back and smile at the fact that you didn't panic when you saw shares of Deere fall, but rather bought a great company at a discount. In the meantime too, their 2.5% annual dividend makes it a little more worthwhile to wait.
Disclosure: I am long DE.