Economic data from the U.S. featured better Consumer Sentiment (73.6 vs. 72.2 expected and prior 72.3). Within this data we must remember stock prices carry a heavier weighting than with Consumer Confidence data, which has been weaker. Further within today's report the future expectations index declined to 64.5 vs. 65.6 previously. Leading Economic Indicators rose (.4% vs .2% expected and prior -.3%). Algos don't look much under the hood of data -- they don't have time, as they've got to get the trades off immediately … as in milliseconds.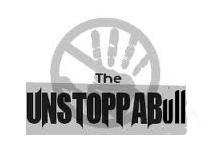 In China the government is anxious about real estate and real estate developers as their loans sour. If you've traveled much to China you'll see plenty of ghost cities amid rampant speculation. Nevertheless, and as noted yesterday, China is said to prepare reducing bank reserve requirements. So as much as the government worries about speculation they're more worried about economic growth which is stagnating.
In Europe, Angela Merkel continues to confound experts and hawks within her coalition. They say she's the dove among German politicians and may even want to offer concessions to Greece on another bailout. This will certainly inflame her coalition partners in the Bundestag.
Stocks continued their slow light volume advance unfazed by much of anything frankly. Apple's (NASDAQ:AAPL) earnings have a 5% impact on S&P 500 earnings, which is outsized. The company itself has nearly a 20% weighting in most tech sector indexes and ETFs making it the Atlas of the market. It was announced today that Apple is starting production of a mini-iPad -- why, I don't know. The iPhone 5 will be released soon enough and I really wonder how many people would want the upgrade-maybe in China. Besides, the new larger size will require cargo pants most likely. Meanwhile, left on an ice floe to die is Facebook (NASDAQ:FB) and SOCL where social media isn't in the game.
The dollar (NYSEARCA:UUP) was slightly higher as was gold (NYSEARCA:GLD), which only adds to the confusion. Commodities (NYSEARCA:DBC) were higher and so too were bonds (NYSEARCA:TLT). Oil prices (NYSEARCA:USO) continue to rise which will dampen consumer sentiment soon enough. There is some talk of releasing supplies from the SPR, but that would be too political. That hasn't stopped politicians before.
Given weekly DeMark indicators, we took profits in many equity ETF positions Monday. This also included fixed income and quite a few popular dividend ETFs. Our lazy portfolios are fully invested currently and benefiting from the recent rally.
Volume on the melt-up continues to be light and breadth per the WSJ was positive. The trouble with volume this light and now overbought means prices have a lot of air under them.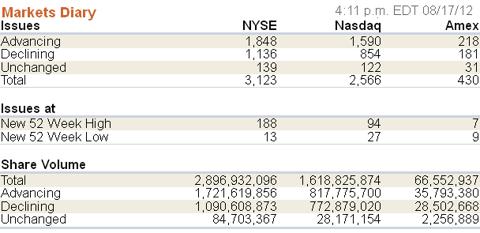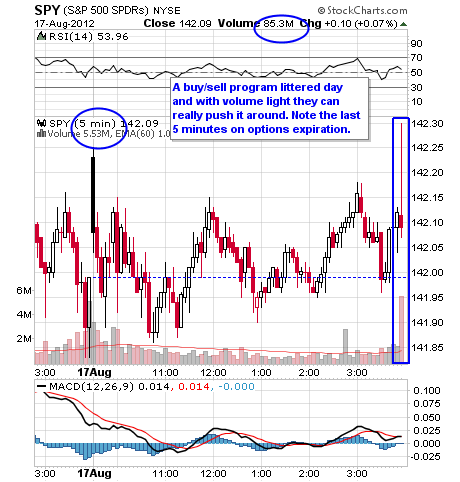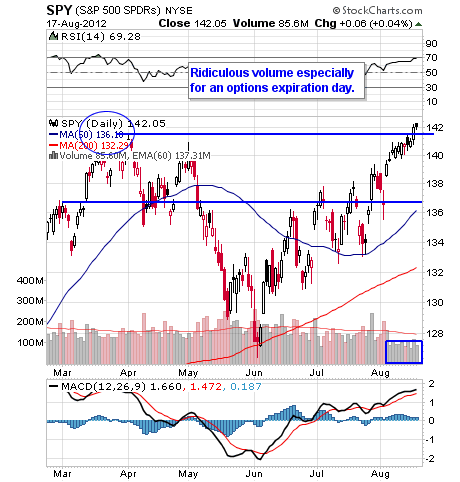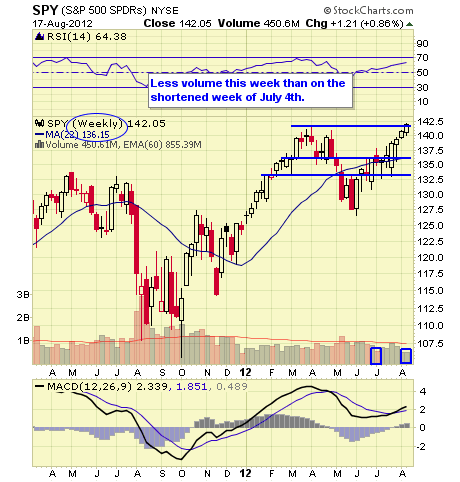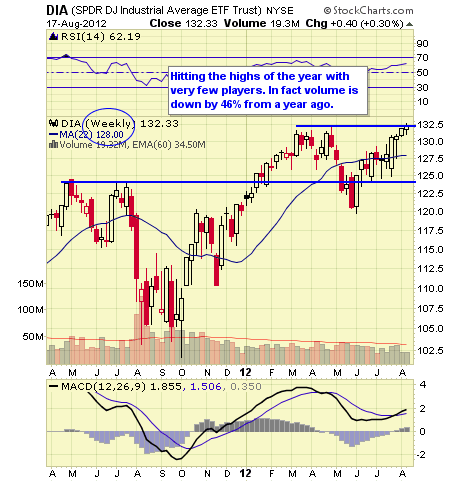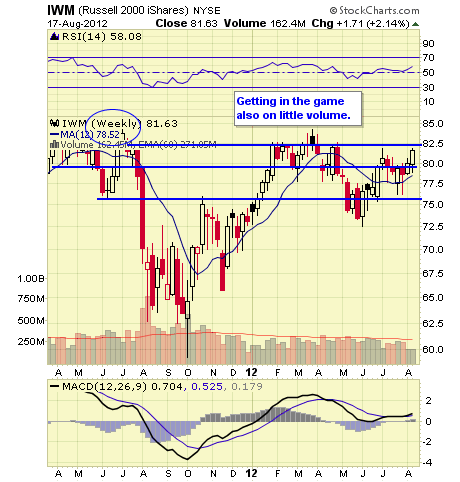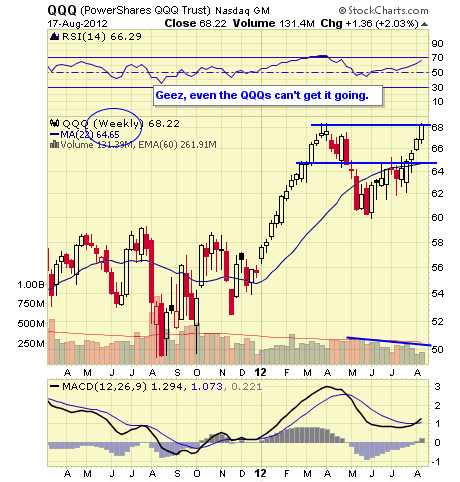 Continue to U.S. Sector, Stocks and Bond ETFs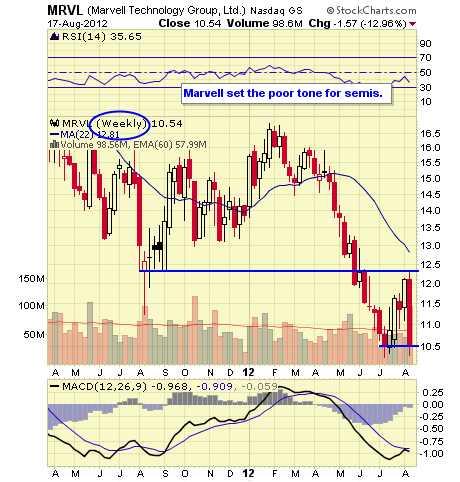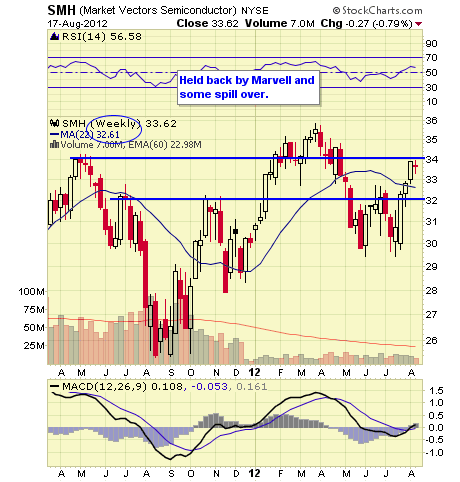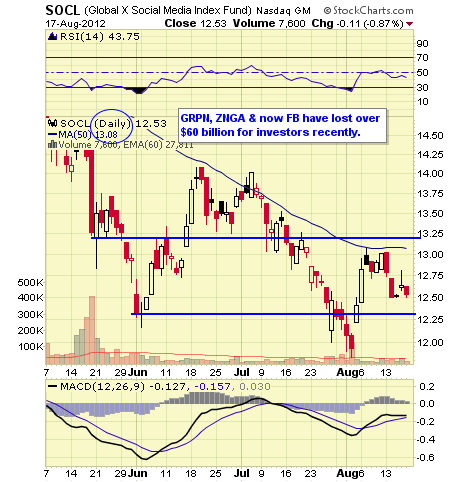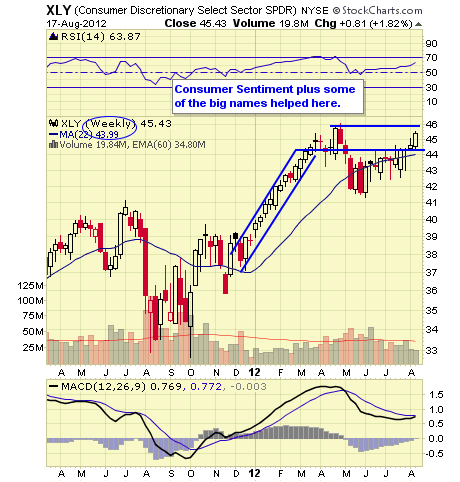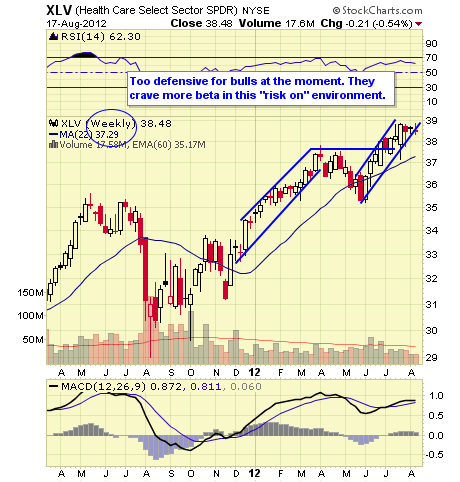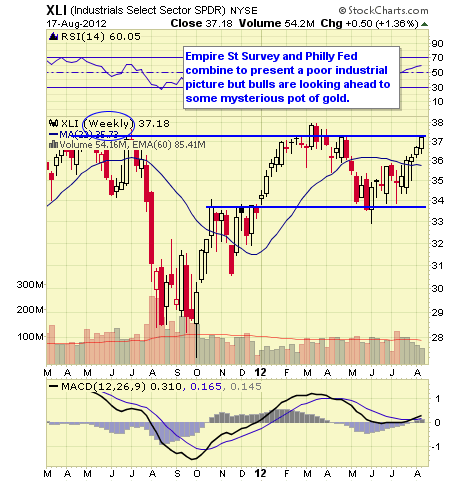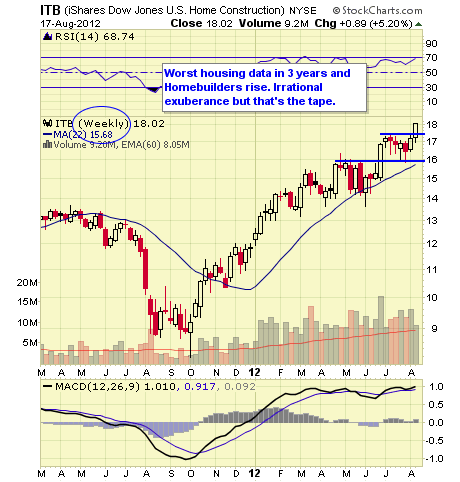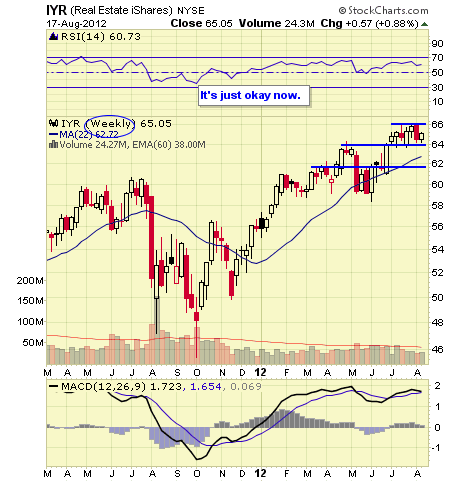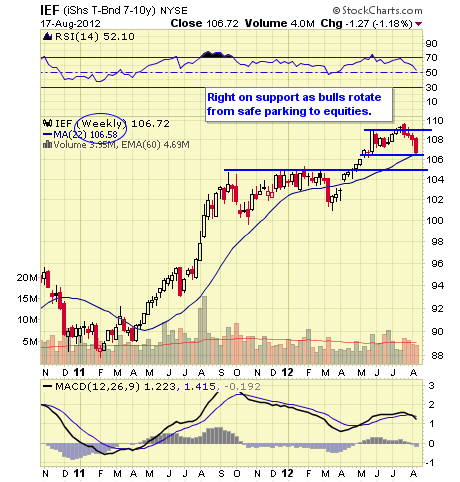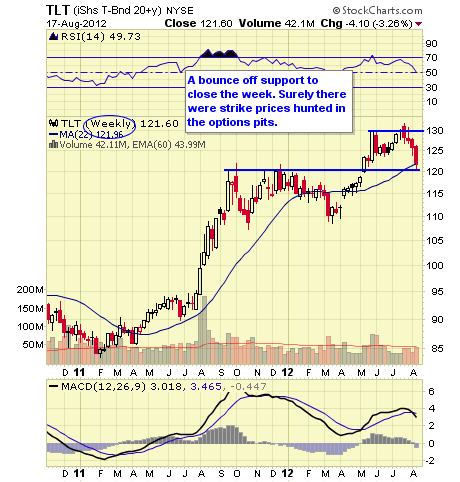 Continue to Currency and Commodity Market ETFs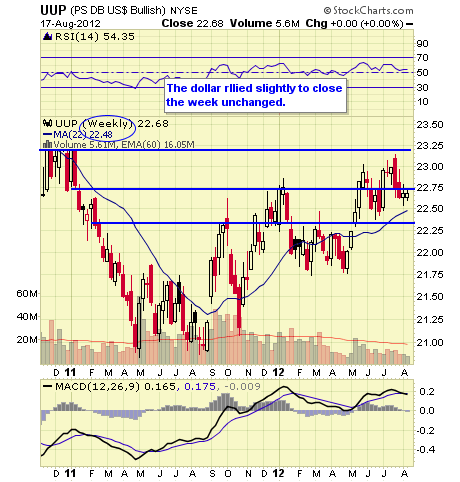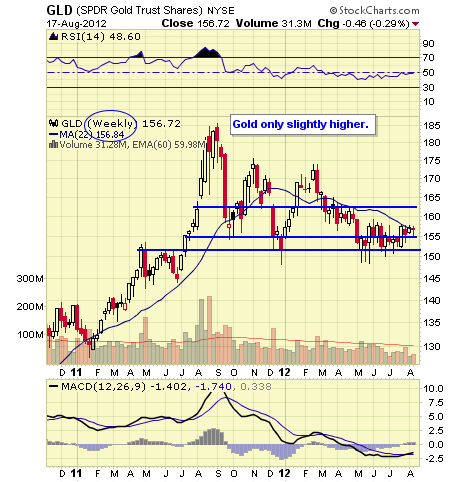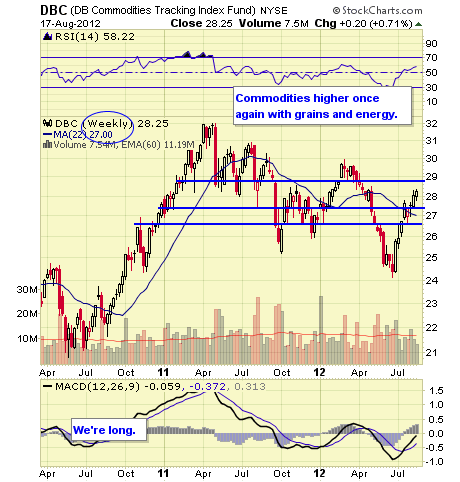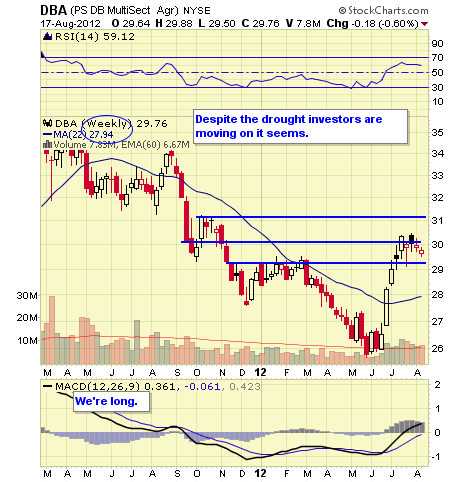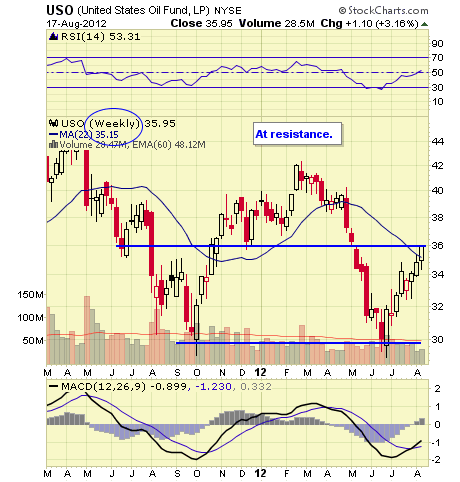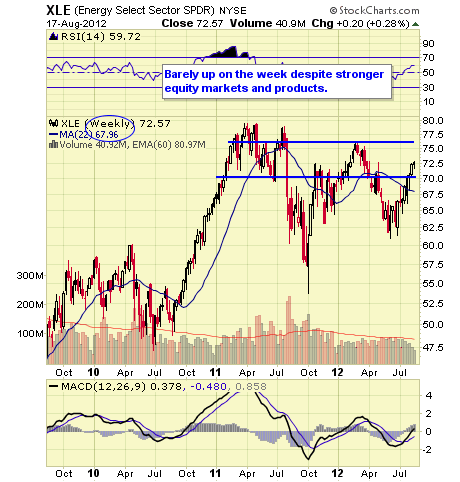 Continue to Overseas Sectors and ETFs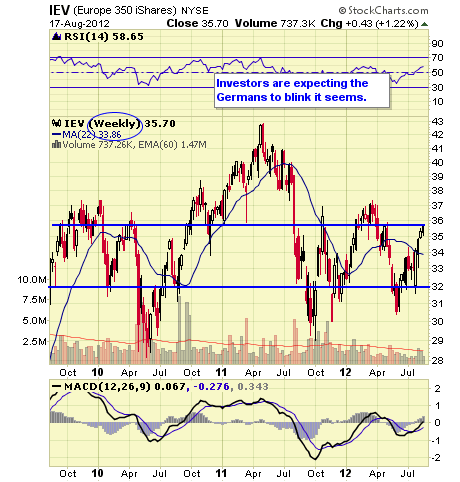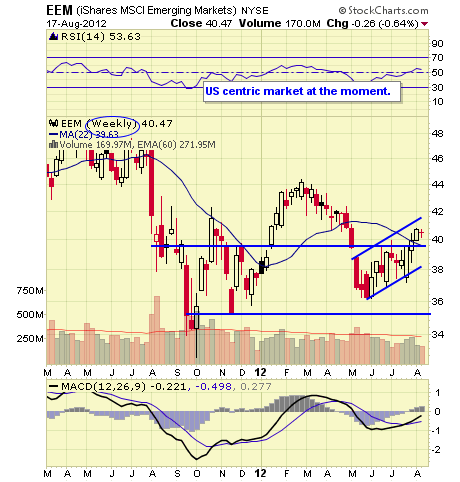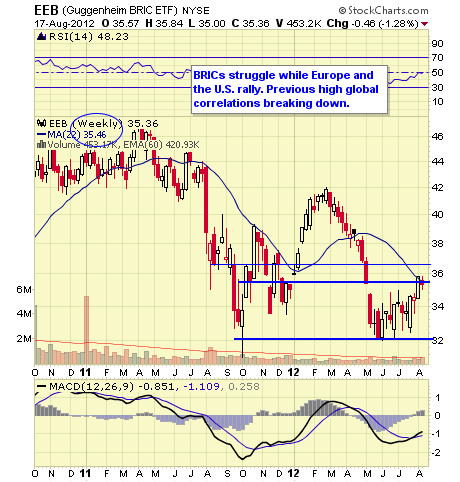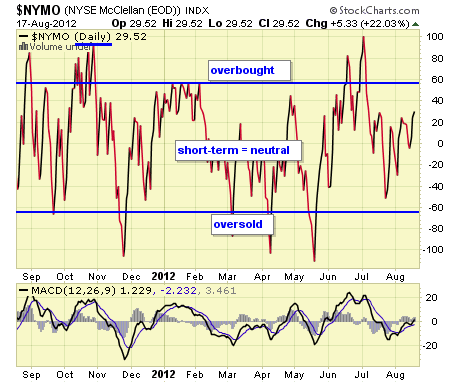 The NYMO is a market breadth indicator that is based on the difference between the number of advancing and declining issues on the NYSE. When readings are +60/-60 markets are extended short term.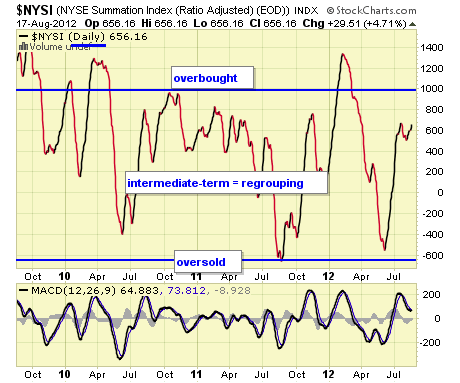 The McClellan Summation Index is a long-term version of the McClellan Oscillator. It is a market breadth indicator, and interpretation is similar to that of the McClellan Oscillator, except that it is more suited to major trends. I believe readings of +1,000/-1,000 reveal markets as much extended.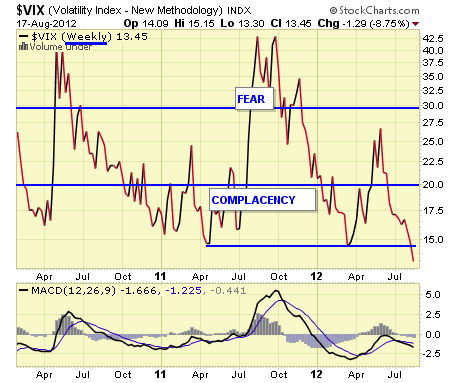 The VIX is a widely used measure of market risk and is often referred to as the "investor fear gauge." Our own interpretation is highlighted in the chart above. The VIX measures the level of put option activity over a 30-day period. Greater buying of put options (protection) causes the index to rise.
The VIX hit the previous intraweek low as the week ended. Bulls control the tape obviously expecting the Germans to blink and continue QE and bailouts. Bernanke is taking it all in and the gang will gather in another week with Draghi in tow to plot their next money printing moves. Economic data isn't good overall and earnings have beaten much lowered estimates. None of this is in focus overall. It's all about QE, ZIRP, and the election perhaps.
The low volume is a red flag that for now is just shrugged off.
Disclosure: I have no positions in any stocks mentioned, and no plans to initiate any positions within the next 72 hours.
Disclaimer: The ETF Digest maintains active ETF trading portfolio and a wide selection of ETFs away from portfolios in an independent listing. Current "trading" positions in active portfolios if any are embedded within charts: Lazy & Hedged Lazy Portfolios maintain the follow positions: VT, MGV, BND, BSV, VGT, VWO, VNO, IAU, DJCI, DJP, VMBS, VIG, ILF, EWA, IEV, EWC, EWJ, EWG, & EWU. The charts and comments are only the author's view of market activity and aren't recommendations to buy or sell any security. Market sectors and related ETFs are selected based on his opinion as to their importance in providing the viewer a comprehensive summary of market conditions for the featured period. Chart annotations aren't predictive of any future market action rather they only demonstrate the author's opinion as to a range of possibilities going forward. More detailed information, including actionable alerts, are available to subscribers at www.etfdigest.com.