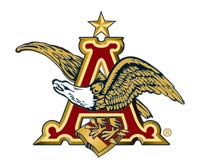 Everyone knows that you don't mess with a man's beer, but maybe Belgium never got the memo. InBev, maker of Beck's and Stella Artois brands, has just made a $46 billion bid for Anheuser-Busch (NYSE:BUD). Not only is this a good offer, it is a great offer valuing the stock at $65 a share. Budweiser's struggling stock has been hanging out around the $40-50 level for the last 5 years. From a shareholder standpoint, the company should take the deal. Unfortunately this story gets a lot uglier.
For those who don't know, Anheuser-Busch is a company that is very near and dear to my heart. What can I say... I love drinking a cold Bud. JK. Actually, my dad has worked for Anheuser-Busch since before I was born and beer money has basically funded my entire life. Growing up around "The Bud Guys", I can truly say that this is the most genuine company/group of people who not only represent the American dream, but are respected as a great American company. The thought of losing such a great American icon to the dark side of free/open capital markets puts pit in my stomach.
What we are seeing here represents a scary trend in the American financial system. Our weak dollar and shot economy make American companies a target for takeover by thriving emerging countries. While the bulls-eye has been on America's forehead for many years, it was not until now that our oversees competitors have the ability to pull the trigger.
So who decides whether the deal goes through? The Busch family owns 4%, Buffett owns 5%, the Budweiser distributors own a good chunk of the company, but the boys on Wall Street still own controlling interest in the company. Will it matter to them that losing this company will dent the ego of our already suffering country?
The legal eagles on capital hill are already buzzing trying to figure out ways to make the deal "illegal". On the other hand, Budweiser is batting around its own ideas on how to avoid the merger. Mexico's Grupo Modelo SAB and Anheuser-Busch have been working together for many years and if they were to merge, the combined company would be too large for InBev to swallow. Unfortunately one rumor floating around the Bud camp is that InBev has the financial backing to raise it's bid as high as $70 billion which would value BUD at roughly $98 a share! It would be a hard sale convincing the market to deny an offer which is 2X the what the stock price was only a few short months ago.

This is going to be a long battle and I am only hoping we can hang on to this great American icon. The least we can do at this point is sign this petition to save Budweiser and keep Anheuser-Bush an American owned company. I will make sure to keep everyone updated on any news/rumors that come floating my way.