Buffalo Wild Wings', Inc. (BWLD) stock has been bouncing between $70 and $75 since the Company released Q2 2012 earnings on Tuesday July 24th. During the quarter the Company grew revenue 29.7% to $220.55 million and EPS 7.7% to $0.62 per share. B-Dubs has consistently reported double digit YOY revenue growth, but has struggled to convert that into double digit EPS growth in the face of rising poultry prices.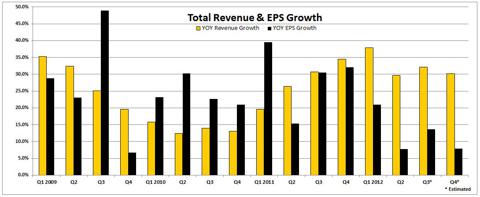 During the conference call, management reported that "traditional wings were $1.90 per pound this quarter, $0.88 or 86% higher than last year's average of $1.02." This increase in average wing prices has pushed cost of sales as a percentage of revenue to 31.6%, its highest level since BWLD went public in 2003. To protect margins, Buffalo Wild Wings has been forced to raise menu prices. The potential menu price benefit for company owned restaurants is about 3% in the third quarter, with an additional 1% benefit per wing planned for September's menu price update. This would bring cost of sales as a percentage of revenue back into the lower 31% range but not if chicken prices continue to rise.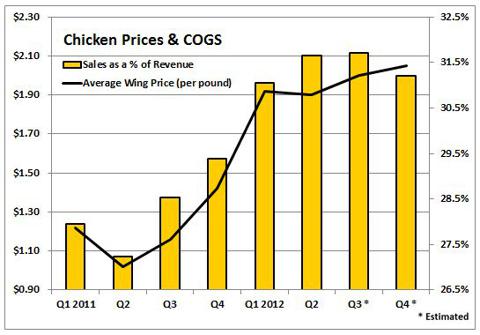 The main factors contributing to rising chicken prices show no signs of slowing down. The hot, dry weather in the Midwest is causing droughts and damaging crops, which has led to reductions in the U.S. Department of Agriculture's forecasts for corn and soybean crops. Sally Smith, President and CEO of Buffalo Wild Wings, does not seem confident that relief is coming soon: "I mean, we're very confident on our ability to drive sales into our restaurants. We're just not sure that commodities are going to work in our favor... This year, highest wing prices we've ever seen in a sustained level. Now there's nothing to indicate that wing prices are going to change."
Traditional and Boneless Wings account for 20% and 19% of B-Dubs sales, respectively. This leaves the company highly exposed to increases in the price of poultry. Management reported that chicken prices have averaged $1.95 for the first two months of Q3. I believe that prices will continue to rise and that Buffalo Wild Wings' average price per pound will be closer to $2.00 for Q3 2012. This will force BWLD to institute additional menu prices increases in Q4 2012 and Q1 2013 to protect margins.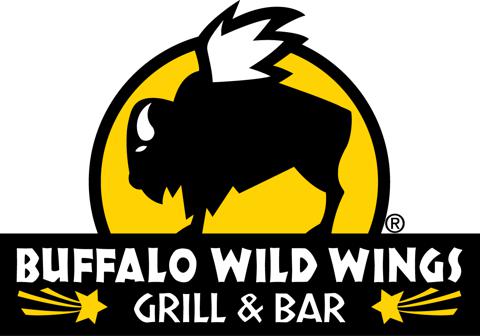 Short term, Buffalo Wild Wings is facing some major headwinds, but long-term the Company still has plenty of opportunity for growth. Management believes that they can grow the Company's North American footprint to 1,500 locations from the current 835 and expand internationally through franchising agreements. The Company is also investigating additional restaurant concepts to acquire (Seeking Alpha Contributor Chris Katje wrote an excellent article, Potential Acquisition Targets For Buffalo Wild Wings, brainstorming the many possibilities.)
Buffalo Wild Wings currently trades in the low $70's with a P/E ratio of 25. Considering the short-term economic headwinds, I believe that BWLD is fairly priced. I give the stock a $77 six-month price target based on revenue of $1.04 billion and diluted EPS of $3.08 for 2012.
Disclosure: I have no positions in any stocks mentioned, and no plans to initiate any positions within the next 72 hours.