Last September, Renren Inc. (NYSE:RENN) launched its microblogging service, Xiaozhan, that features various topic groups, including movies, design, travel, photography, history, fashion, and allows users to communicate and share multimedia files, such as music, photos and videos. Over the past year, the platform has amassed over 600,000 stations, or topic areas, and over 10 million users.
Click to enlarge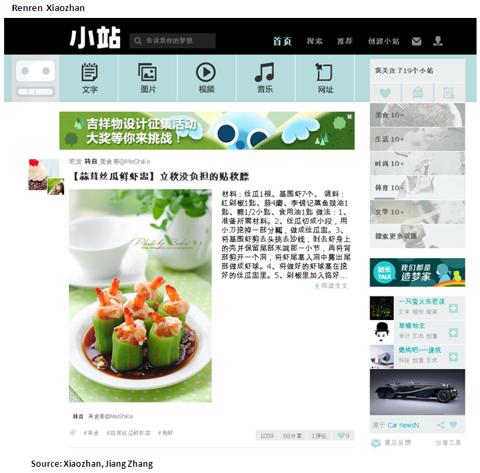 While attracting 10 million users within one year is certainly a solid achievement, investors should note that Xiaozhan's user base is still pale in comparison with its peers, such as Tencent Holdings Ltd (OTCPK:TCTZF), Sina Corporation (NASDAQ:SINA), and NetEase, Inc (NASDAQ:NTES).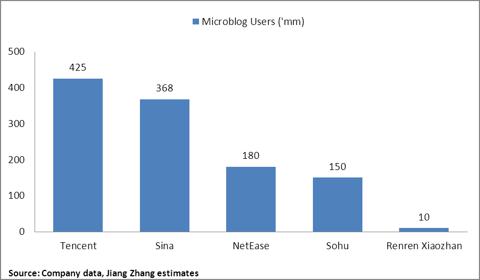 However, there are several areas in which that I believe Xiaozhan could become a relevant player in China's competitive microblogging space, given that:
Xiaozhan's emphasis on photos and video, which mirrors that of Tumblr and Pinterest, makes the microblogging platform more robust and entertaining than traditional microblogs
Topics on consumer goods and retail could lead to O2O opportunities
Xiaozhan's characteristic of mirroring Tumblr and PInterest greatly enhances the user experience in that the platform's image-oriented layout may be more interactive, informative and engaging than traditional microblogs that are cluttered with words.
Image is considered more effective than words when it comes to advertising due to higher recall rate. As a result, Renren's Xiaozhan could become an effective advertising platform for companies that pursue O2O strategy. For example, a blogger who constantly blogs about favorite drinks at Starbucks Corporation (NASDAQ:SBUX) may initiate word-of-mouth advertising that induces viewers to visit the local Starbucks.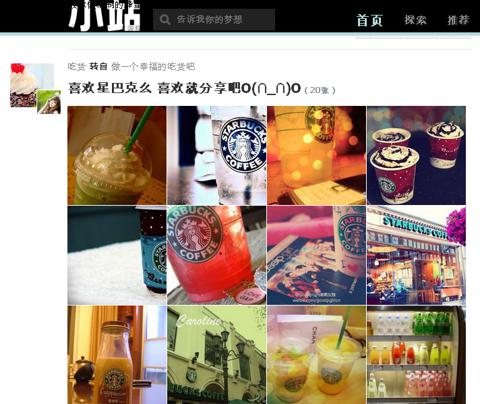 Most importantly, the large images on Xiaozhan are visible to the average viewer, which translates to a higher recall rate, compared with similar Starbucks tweets on Sina's Weibo, which can be easily overlooked amid the dozens of tweets.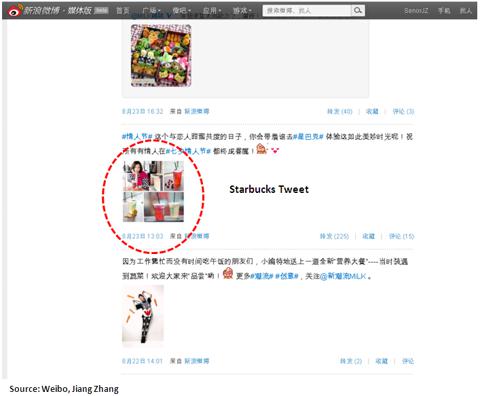 Bottom line, Xiaozhan is an interesting platform that has some potential of becoming a significant revenue contributor to Renren. However, execution will be the key and the management should have a clear development and monetization plan for the platform to prevent it from being ignored and forgotten.
Disclosure: I have no positions in any stocks mentioned, and no plans to initiate any positions within the next 72 hours. I wrote this article myself, and it expresses my own opinions. I am not receiving compensation for it (other than from Seeking Alpha). I have no business relationship with any company whose stock is mentioned in this article.