Many of the not-so-bright bulbs in the investment community seem to recommend securing "inflation protection" from the government rather than from Mother Nature (see Money Magazine recommends commodities (kind of)). Here's a comparison of the two since TIPS (Treasury Inflation Protected Securities) became available in 1997.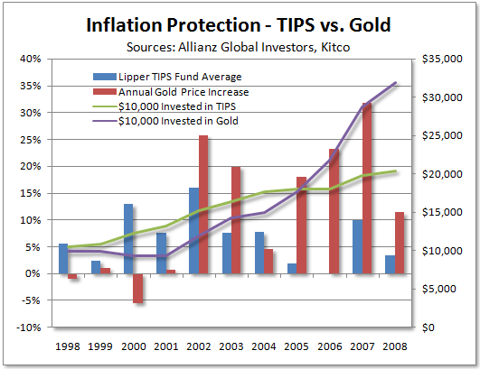 The chart above uses the Lipper TIPS fund average from the Allianz Global website as a proxy for a TIPS investment. You can also get information on the Pimco Real Return fund (MUTF:PRTNX) at the same location.
If you begin the comparison back in 2002 when gold should have come onto the radar screens of any open-minded investor who was paying attention, the difference in returns is even more dramatic.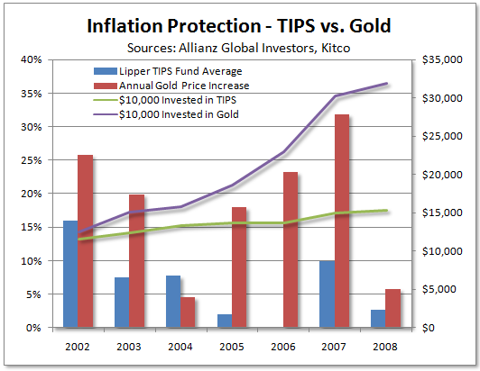 So much for gold not paying any dividends.
Full Disclosure: Long gold, no position in TIPS at time of writing.