I think it's time you take a look at PeakStocks.com portfolio recommendation AuthenTec (Nasdaq: AUTH), the world's leading provider of fingerprint sensors and solutions to the wireless, PC and Access Control markets.
AuthenTec has continued to execute their business strategy, has introduced several new products to the market, and is is looking very reasonably priced at these levels.
All of this adds up to a tantalizing stock that should be added to your portfolio on any additional weakness, and as a result of the current market turmoil.
Here's why:
New to the AuthenTec story?
AuthenTec's Latest Products
Innovation in Technology and Packaging
One of the many announcements that might have passed underneath the radar of most investors that don't follow AuthenTec closely is the fact that they are churning out more and more new sensor technology that is cheaper, better suited to today's wireless and PC markets, and integrating more and more technology onto those same chip/fingerprint sensor designs.
In the last 6 months, AuthenTec has introduced several new fingerprint sensors and packaging. These included: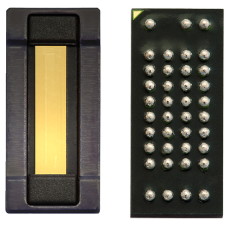 AES1711: The AES1711 offers an ultra-low power solution for today's fingerprint-enabled feature phones and smart phones.
The new AES1711 consumes 88% less power in finger detect mode than earlier models, while continuing to provide the small form factor packaging required for today's mobile phones, GPS devices and PDAs.
The AES1711 will begin shipping in volume in the 4th quarter.
AES2810: Next up, AuthenTec recently introduced their most comprehensive fingerprint design ever, the AES2810.
The AES2810 is the first match-on sensor solution on the market today, taking advantage of the additional security provided by a single chip hardware solution, that provides all-in-one security for PC's.
The AES2810 integrates the first ever personal data vault contained within a fingerprint sensor for the secure storage of usernames and passwords for pre-boot authentication, Windows and website logins, favorite websites and other personal information.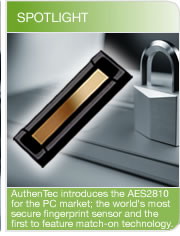 These and the other new features of the AES2810 make it the industry's most comprehensive security solution to protect PC users from security threats such as identity theft, as well as ease the burden of maintaining password security.
By combining all the matching functions on a single chip, AuthenTec can now enable Original Equipment Manufacturers (OEM's) to keep costs down significantly, and increases the likelihood of OEM's and other manufacturers including a fingerprint sensor into their PC's.
Already designed into dozens of new notebook models from the world's leading PC manufacturers, the AES2810 began sampling in Q1, with volume production expected in Q2 and beyond.
AES2550: The AES2550 is AuthenTec's newest fingerprint sensor for the PC market. Tailored for today's highly mobile workforce and consumer, the AES2550 is optimized for PCs and peripherals, offering improved fingerprint imaging, sensor durability and ESD protection over AuthenTec's best-selling AES2501 sensor.

The AES2550 is ideally suited for applications that require high-performance and security, while providing a lower cost alternative to the match-on-sensor security offered by AuthenTec's AES2810.
The AES2550 has already been designed into several new 2008 notebook models, and AuthenTec's three PC sensors have been designed into models from 8 of the 10 world's leading notebook PC OEMs.
Commented CEO Scott Moody in a recent press release:
 

"The introduction of the AES2550 is a testament to the hard work of the AuthenTec team and underscores the rapid growth of our market.

It was not that long ago that we introduced one new product per year, but just six months into this year we have introduced three new products (AES2550 and AES2810 for PCs, AES1711 for wireless), while also introducing a completely new packaging technology, TouchStone, (see below).

As the market expands, our team is working hard to meet the diverse needs and expectations of our customers.

The fact that we now offer three products for the PC market highlights the market's growth and segmentation."

 
TouchStone: On April 1st, 2008, AuthenTec unveiled a new patent-pending packaging technology called TouchStone that is designed to enable a new class of fingerprint sensors that combine all the features of AuthenTec's TruePrint technology with thin, durable, easy to integrate, waterproof and surface-mountable packaging for today's stylistic cell phone designs.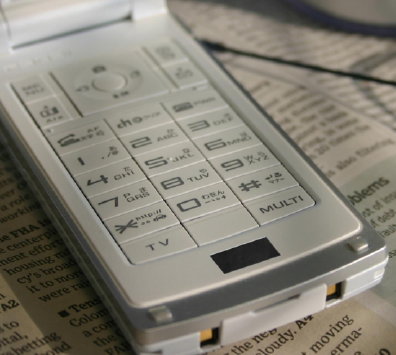 TouchStone is designed to allow fingerprint sensors to be more durable and withstand the daily grind of being in one's pocket and rubbing on change, keys, pens and the like, as well as the potential for wear and tear from normal use that might render a sensor not protected by this technology, less useful and have a shorter life, than one that is protected with TouchStone.
TouchStone technology extends the already proven durability of AuthenTec sensors by tripling the protective coating over the fingerprint sensor die.
Its thin package profile also enables flat surface mounting on the outside of a mobile device's case, providing improved tactile feel when using AuthenTec's TrueNav menu navigation feature.
As usual, TouchStone-packaged sensors will be based on the company's patented TruePrint technology, AuthenTec's unique solution that reads below the surface of the skin to the live layer where a person's true fingerprint resides.
The first AuthenTec product available in TouchStone packaging will be the new AES1711 low-power sensor for the wireless market, with production quantities expected in the fourth quarter of 2008.
This technology will allow AuthenTec to now include a waterproof offering for their fingerprint sensors, in addition to promoting more heavy-duty and durable fingerprint sensors than their competition.
In fact, AuthenTec just announced that the new TouchStone packaging technology will be incorporated into a new phone that will go into high-volume production during the fourth quarter, although the name of the customer and the phone remained undisclosed for now.
My Take: AuthenTec has been a busy little bee. As you read from the quote from CEO Scott Moody, AuthenTec has already introduced more products and innovations within the first 6 months of this year than they usually did in 1-2 year's time in the past.
AuthenTec is ahead of the curve, and always trying to stay ahead of their competition.
This is part of the reason that I feel even more comfortable and confident in the company's prospects going forward as more and more PC's and wireless devices are going to be created using this new technology in the back half of 2008, and expect sales to really ramp up in 2009.
Why You Should Buy Now
Compelling Share Price, Continued Business Execution
There are several reason why you should consider shares of AuthenTec right now, and buy on any weakness at all.
Current Share Price: As of this writing AuthenTec was trading close to $10 per share. That is BELOW the IPO price if $11.00 per share 1 YEAR ago!
In that time, AuthenTec has grown sales over 57%, turned profitable for the first time ever on a quarterly basis, and is now on track to become profitable for a full year, and cash flow and free cash flow positive as well.
That doesn't even include projected sales growth of close to 50% this year, and the fact that AuthenTec has met or beaten analyst's expectations EVERY single quarter as a public company, and has either reaffirmed or raised guidance significantly as well.
With earnings just around the corner (July 14th), you can bet that AuthenTec will at least meet expectations which were significantly raised last quarter, and/or raise them again with all the new products in the pipeline and new design wins.
Now, on many traditional levels (P/E ratios, PEG ratios, Discounted Cash Flow, etc.) AuthenTec's shares look expensive still and overvalued.
I can tell you from experience, companies that are fast growing, and are on an upward trajectory in terms of growth, revenue, market penetration and profitability, are notoriously difficult to gauge using traditional measures, and are always "expensive" when looked upon by traditional metrics.
What you have to realize is that AuthenTec is on track to sell about 19 million sensors this year, when before this year they hadn't even sold that amount in all their previous years combined!
Also, the addressable market for this technology, is 1 BILLION units per year! There's so much potential growth here, it's incredible.
New Products, Patented Technology: AuthenTec's TruPrint fingerprint sensor technology is the only technology that reads below the skin surface and is protected through various patents.
You also read about the new product introductions above, and product innovations like TouchStone that will allow AuthenTec's sensors to be utilized by more PC and wireless manufacturers.
AuthenTec is ahead of the curve, and always innovating.
One quick word of warning here is that AuthenTec is currently embroiled in a patent litigation suit with Atrua Technologies. You can read more about that here.
Continued Execution by Management: AuthenTec's management team has excelled even in difficult market and worldwide economic times.
AuthenTec has met or beaten analyst's top and bottom line numbers EVERY single quarter as a public company, in addition to raising estimates more often than not.
In their last reporting period (March 28th, 2008), AuthenTec blew away the forward guidance figures that had been previously given, and thus also blew away Wall Street's estimates.
I don't much care for forward guidance, I would rather companies not give guidance at all, but the fact that AuthenTec is able to handle themselves this well, guide properly, beat that guidance and still execute on all cylinders, gives me ample confidence in their management team, the direction of the company, and paying a premium for shares.
While AuthenTec will never be cheap so long as they are a fast growing company, paying today's price for a company operating on all cylinders will turn out to be a great bargain for long-term investors.
Insider Selling has subsided: This is lower on the list because we don't know how long this will last, but the concern over insider selling, mild as it was, has subsided in the last 4 weeks or so.
There have been no insider sales either by original investment firms and companies like Harris Corp. (NYSE: HRS), or insiders such as the CEO, CFO, or other board members.
I have investigated this selling in the past and concluded that it was minimal in nature, and that insiders, and specifically the CEO still owned a large portion of the outstanding shares.
Finally, in the past, insiders have purchased shares of AuthenTec on the open market from prices ranging from $9-$11 per share, right where we stand now.
Other Reasons: These run the gamut from market overreaction and sector performance, to fundamental business trends within AuthenTec's business that make me feel more confident recommending shares in AuthenTec.
Bottom Line
Now's The Time
When is it a good time to buy shares of a company that looks notoriously overvalued and has a track record of always beating earnings estimates and has show flawless execution in their business strategy?
You took the words right out of my mouth.
When everyone else is fearful, and expecting more pain to come.
In fact, as I show in my upcoming updated research report on AuthenTec, even if you ARE a stickler for traditional valuation metrics and targets, AuthenTec is still starting to look not just reasonably priced at these levels, but dare I say it, CHEAP?
C'mon, are you kidding me?
Nope, I'm not.
Take a look for yourself.
Look at the continued flawless business execution, look at the revenue and earnings guidance and beats, look at the continued line of new products and innovations, look at the rapidly growing customer base and applications where you'll find AuthenTec's sensors, look at the addressable market opportunity, look at the whole picture.
And yea, go ahead and look at the valuation.
Compare AuthenTec to its peers that are in the Semiconductor industry and are growing just as fast, but have a higher multiple and valuation, like Cavium Networks (Nasdaq: CAVM), NOT companies with slowing or stagnant growth like Intel (Nasdaq: INTC).
Let's do some apples to apples here.
This isn't some turnaround play with deteriorating fundamentals and a shrinking market share.
This is a company that is growing fast, despite the slowdown in the Semiconductor industry and the economy at large.
These sorts of companies that are immune to outside forces because they are so small, are exactly what you should be looking for in this market, because when things turn around, they will be the biggest beneficiaries of the coming boom.
Look to start, or add, to your position in shares of AuthenTec at anything under $12.00, and look to really back up the truck if AuthenTec dips below $10.00 or approaches its 52-week low of about $9.00.
You won't get many more chances like this one, and don't be surprised when you get a buy alert from me within the next couple of days as AuthenTec might hit these levels allowing us to further cost-average our position.
AuthenTec's shares at these levels really and truly exemplify my Double Thesis in action, and are presenting you a chance to get in again if you haven't already, at good to great prices.
Am going out on a limb again here? You bet.
Remember the old Warren Buffett and Charlie Munger saying:
"It's better to buy a great company at a good price, than a good company at a great price."
Don't say I didn't warn you.