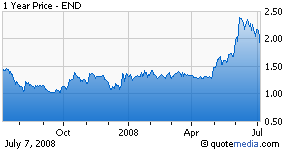 On Sunday, Ithaca Energy (OTCPK:IACAF)  rejected Endeavour's (NYSE:END) unsolicited offer of C$3.25 per share, judging that the 13.2% upside was insufficient in light of the incoming catalysts for the oil and gas company.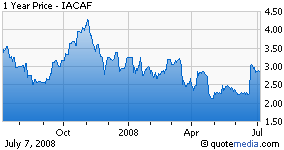 "Ithaca has a number of ongoing initiatives that will be concluded in the near term which we believe will provide greater value for Ithaca's shareholders," said John Summers, Chairman of Ithaca's Board of Directors as he announced the unanimous rejection by the special committee set up to appraise the offer.
Among those catalysts, Fraser Mackenzie analyst Vic Vallance highlighted Sproule Associates' recent reserves upgrade for Ithaca 30-block operations in the North Sea. The oil consulting firm raised Ithaca's Proved & Probable reserves by 46%  and Proved, Probable & Possible assets by 66%.
Mr. Vallance upgraded his one-year target price from C$4 to C$4.85, noting that rising oil prices further lifted valuation.