Barnes & Noble, Inc. (NYSE:BKS) is changing the way higher education students get their course material by offering the NOOK Study, which is a digital textbook reading application. According to a Barnes & Noble press release, NOOK study was first introduced in July of 2010. NOOK study allows students to purchase and download a full digital version of a textbook to their laptop and home computer.
NOOK study is one of the ways Barnes & Noble is tapping into the college textbook market, where students spend an average of $650 a year on textbooks. With over 20 million college students in the U.S. alone, the market is upwards of $13 billion a year in college textbook sales.
Currently, NOOK study downloads are limited to only a handful of operating systems. However, according to Barnes & Noble's website, NOOK study will soon be available on Apple (NASDAQ:AAPL) iPads.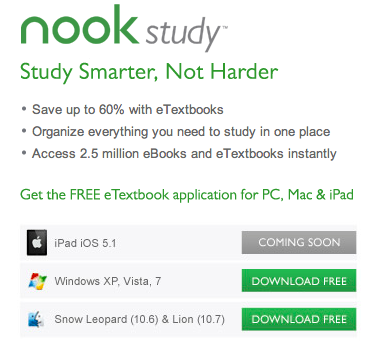 As many of you know, on April 27, 2012, Barnes & Noble and Microsoft, Inc. (NASDAQ:MSFT) struck a deal to form a new company out of the NOOK and college bookstore business.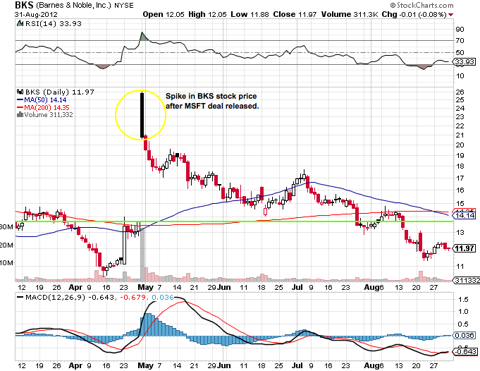 Microsoft has a long standing history of getting its software on the computers of high schools and colleges everywhere, while Barnes & Noble has a strong foothold on the college textbook market. The relationships both companies have built over the years with book publishers and educational institutions present a unique opportunity to revolutionize and change the way students and teachers are delivered their textbooks and course material. The days of lugging around heavy textbooks back and forth to class are coming to an end. The NOOK study will allow students to have ALL of their textbooks on one device whether it be a laptop, personal computer, notebook or even a tablet.
Barnes & Noble shares are trading at roughly $12.00 a share, which is a huge discount given the opportunity to take a substantial chunk of the textbook market for both colleges and high schools. I recommend buying shares of Barnes & Noble before any new developments are released this Fall.
Some of the NOOK Study features include: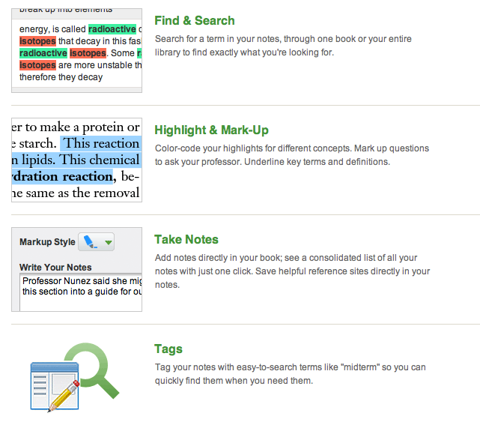 Disclosure: I am long BKS. I wrote this article myself, and it expresses my own opinions. I am not receiving compensation for it (other than from Seeking Alpha). I have no business relationship with any company whose stock is mentioned in this article.
Additional disclosure: I am long common stock and calls.