By Carla Fried
The notoriously bearish S&P/Case-Shiller housing index has recently shown some signs of life. And housing starts are on the uptick as well.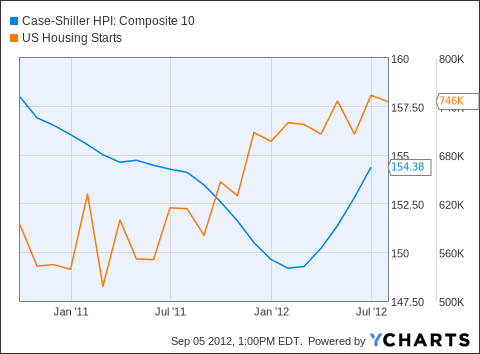 Case-Shiller Home Price Index: Composite 10 data by YCharts
That's set off a new round of murmurings that this time, for real, the housing market may in fact be officially pulling itself off the mat.
Homebuilders have already had a nice run of late, suggesting the first leg of rebound money has already been made.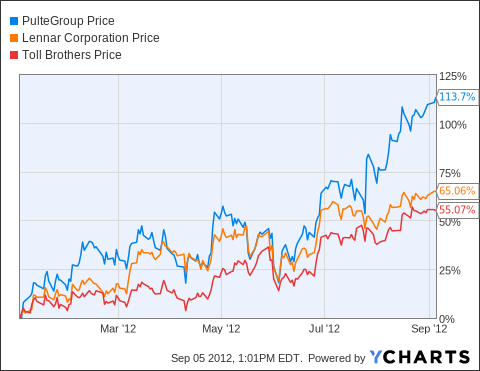 PHM data by YCharts
Getting less investor attention is the fact that households are spending more on furniture and furnishings.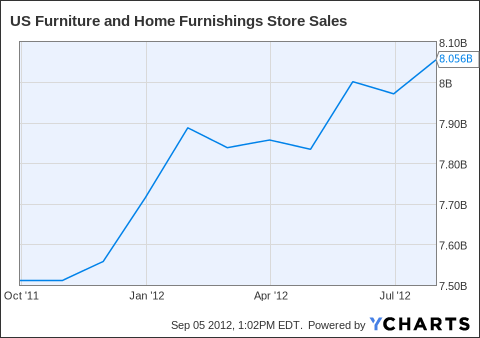 U.S. Furniture and Home Furnishings Store Sales data by YCharts
Ethan Allen (NYSE:ETH), and Pier 1 (NYSE:PIR) are still trading at pretty nice valuations -- based on PE ratio -- despite strong gains over the past year.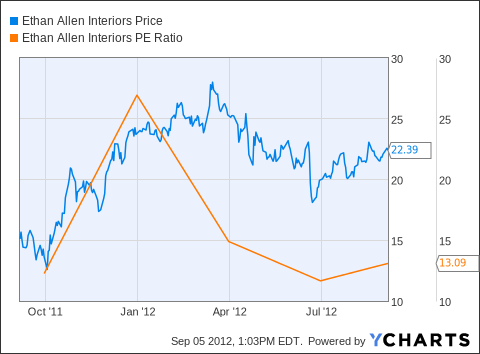 ETH data by YCharts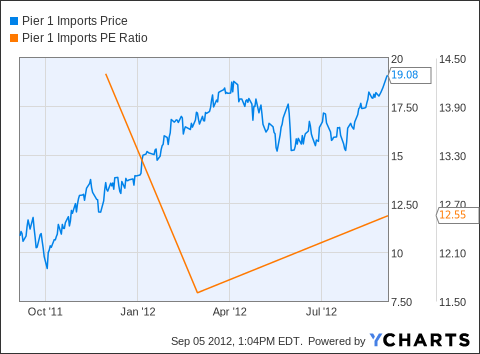 PIR data by YCharts
As HGTV has taught millions over the years, the least expensive way to spruce up a home is to slap on some paint. That's worked out quite well for Sherwin-Williams (NYSE:SHW) of late.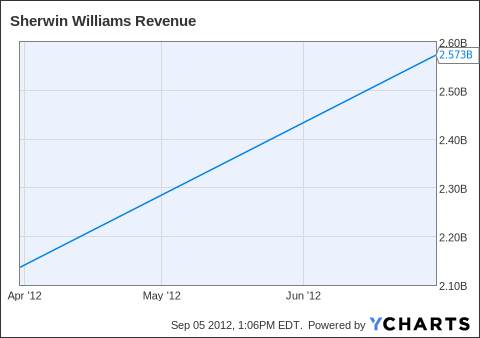 SHW Revenue data by YCharts
Unfortunately, Sherwin-Williams' PE ratio has shot up about as fast as its price.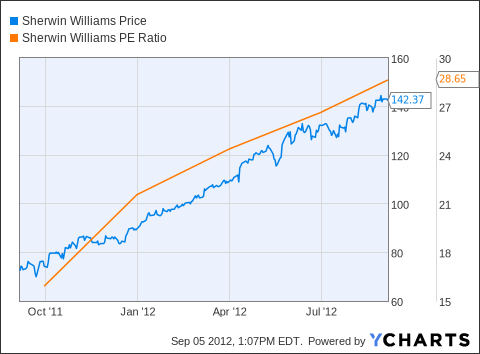 SHW data by YCharts
For a less-direct way to invest in the home-spending rebound, check out Berkshire Hathaway (NYSE:BRK.B). Among its wholly-owned subsidiaries are paint company Benjamin Moore, Acme Bricks, Nebraska Furniture Mart, Jordan's Furniture, R.C. Willey Home Furnishings, and Star Furniture.
Disclosure: I have no positions in any stocks mentioned, and no plans to initiate any positions within the next 72 hours. I wrote this article myself, and it expresses my own opinions. I am not receiving compensation for it. I have no business relationship with any company whose stock is mentioned in this article.