By Jean Folger
Lead, one of the periodic table's ordinary metals, was used thousands of years ago by the Romans for aqueducts, tank linings and water pipes. Valued for its malleability and resistance to corrosion, lead and lead-rich pewter were used also in the making of cooking pots, kettles and tableware.
Lead's malleability and resistance to corrosion continue to make it a useful metal today for such things as roof flashings and cladding, but due to now-known hazards associated with lead, many of its former uses have been retired. Today, lead's real strength lies in its chemical properties, which make it an important element in power and protection applications, including radiation protection (in hospitals, laboratories and nuclear installations), underwater power and communications cables, vehicle batteries and emergency power supplies.
Price Drivers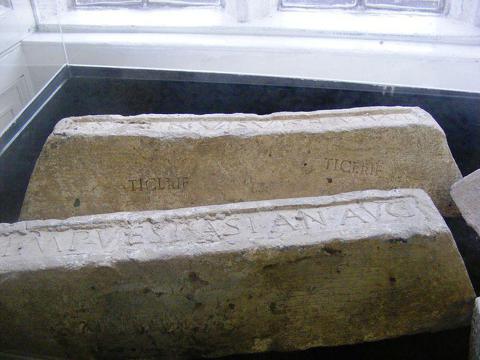 More than three million metric tons of lead ores are mined yearly, with a market value of about $1 billion. The world market for refined lead is close to $15 billion. Secondary production – where lead is recovered through the recycling process – accounts for more than half of lead production worldwide. The United States is the world's largest lead recycler.
China is the leader in worldwide lead mining, production and use. The vast majority of lead is used in batteries, followed by rolled and extruded products, lead compounds, shot and lead alloys.
Several factors influence lead prices. One is demand from emerging market economies such as China and India. Lead acid batteries are used to power cars, trucks, buses, electric bicycles, electric vehicles and hybrids. As demand for these products increases, so will the demand for lead. The demand can also grow as emerging economies improve and expand services such as hospitals (where lead acid batteries are used for back-up power supply), telephone exchanges, mobile phone networks and public buildings.
Global supply also drives the price of lead. Some analysts have predicted that demand will exceed supply, leading to a deficit year in 2013 (the first since 2007). As with most commodities, lead prices are largely driven by the delicate balance between supply and demand.
Lead ETFs
A variety of exchange-traded products are available that provide investors with exposure to lead:
Far From Ordinary
Lead's chemical properties make it useful for a variety of power and protection applications. Lead is traded on the London Metal Exchange under the ticker symbol PB (the same as it appears on the periodic table). A variety of exchange-traded products also provide investors with exposure to this industrial metal.
Disclosure: I have no positions in any stocks mentioned, and no plans to initiate any positions within the next 72 hours. I wrote this article myself, and it expresses my own opinions. I am not receiving compensation for it (other than from Seeking Alpha). I have no business relationship with any company whose stock is mentioned in this article.