Since Qihoo (NYSE:QIHU) launched its own search engine in mid-August, the company's search and traffic shares have shown mixed patterns, namely:
Overall search share declined during the last month of August while Baidu's (NASDAQ:BIDU) search share recovered slightly
Search share in the professional and academic websites declined but continued to be resilient in the entertainment and life style sites
Traffic share declined slightly, possibly due to diminishing adoption among users and users setting Baidu as their default search engine on the Qihoo browser
In the near-term, I expect search and traffic share to continue to be volatile as users face a dilemma of choosing between Baidu's technological superiority and Qihoo browser's convenience.
According to iResearch, Qihoo browser's penetration rate reached 61% of all web users, given its superior anti-virus/malware capabilities that allow users to surf the web with ease. Qihoo's own search engine located at Qihoo's homepag gives the users a convenient way to conduct online search.
images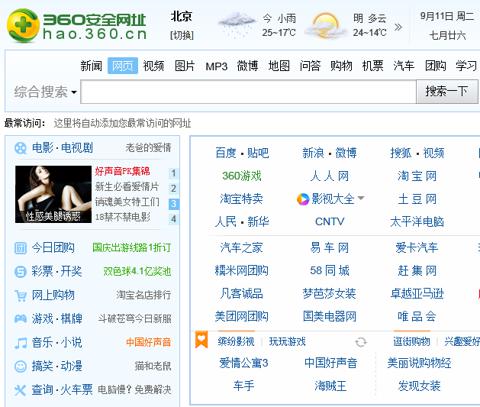 This convenience, coupled with a good enough search engine, is the main threat to Baidu that the market fears.
However, in my view, users will continue to pick Baidu and will unlikely to be attracted to Qihoo despite its convenience, given:
Baidu's strong brand equity among internet users in China and its proven track record in online search and technology that deliver superior user experience
The user's ability to set Baidu as the default search engine on Qihoo's homepage (see image below)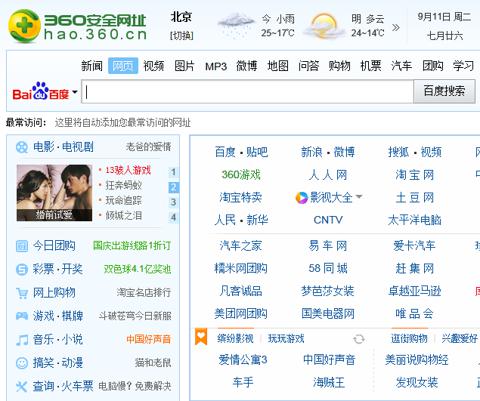 Baidu's superior search technology and broad product offerings in travel (Qunar), online video (iQiyi), and maps give the company a distinctive advantage over Qihoo in that users receive more comprehensive search results.
Contrary to Qihoo management's belief that search technology is not differentiated, I believe that superior search technology that delivers comprehensive results to the users is the key differentiator and the tiebreaker among search engines. Hence Microsoft Bing (NASDAQ:MSFT) and Yahoo (YHOO) never posed a serious challenge to Google (NASDAQ:GOOG).
While the near-term search and traffic share between Qihoo and Baidu will have near-term volatility, I believe that it is unlikely that Chinese users will migrate to Qihoo on the long-term.
Disclosure: I have no positions in any stocks mentioned, and no plans to initiate any positions within the next 72 hours. I wrote this article myself, and it expresses my own opinions. I am not receiving compensation for it (other than from Seeking Alpha). I have no business relationship with any company whose stock is mentioned in this article.