Meet the new boss, same as the old boss. -- The Who, "We Won't Get Fooled Again"
Bank of America (NYSE:BAC) CFO Bruce Thompson told an investor's conference that BOA was ready to get back to its core business of lending money. In the brave new world of 2012, cheese is fat free, elected officials are virtuous, and banks have learned the error of their ways. Oh, if only those things were true.
But they're not. The new Bank of America is the same as the old Bank of America.
I'd like to direct your attention to Exhibit A: Collateral transformation. It seems that Bank of America, together with The House of Morgan (NYSE:JPM) are helping their derivatives traders circumvent the spirit of Dodd-Frank Act by swapping low-rated securities for loans of U.S. Treasuries and similar holdings that qualify as acceptable collateral under the new standards. Central clearinghouses are taking similar measures to lower standards in order to avoid collateral shortfalls.
That mans that instead of limiting risk, as the new rules were designed to do, the banks have decided to shuffle it around instead.
Why would Bank of America and JPMorgan do this? Billions of dollars in new fees, of course! And they're not alone: Deutsche Bank AG (DB), Goldman Sachs Group Inc. (NYSE:GS) Barclays Plc (BCS), and State Street Corp. (NYSE:STT) and Bank of New York Mellon Corp. (NYSE:BK) are reportedly saddling up for the rodeo, too.
Systemic Risk
Doesn't this present a systemic risk to the banks? Of course it does! According to Fitch:
The shift away from over-the-counter (OTC) derivative contracts toward clearing via central counterparties (CCPs) may drive new business opportunities for large banks, but changing collateral posting rules could also create new pockets of systemic risk.
How so? If Bank of America were to borrow those Treasuries hand over first in order to maximize its transformation fees, and the owner were to suddenly need them back, then BOA would be stuck with a pile of low-quality collateral.
Worse: the more profitable transformation fees are, the more likely banks are to lower collateral standards even further in order to increase transaction volumes. It's almost exactly the same setup that led to the collapse of the repo market in 2008. And when the rodeo's over and the last ten gallon hate cowboy has gone home to the Ponderosa, that pile of junk collateral will be higher than the Puente Hills landfill, and just as toxic.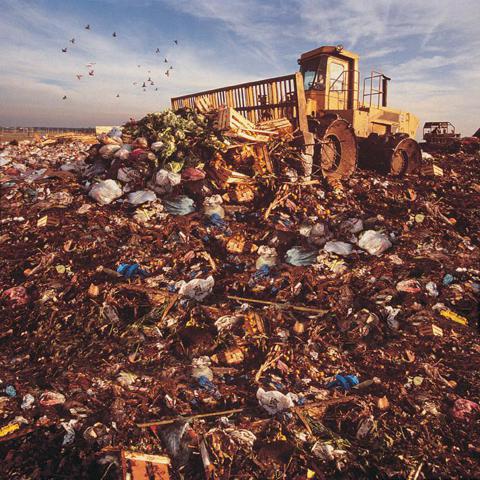 Brother, Can You Spare A Dime?
But banks don't have to push the pedal to the floor in order to get stuck with mountains of junk collateral: If the counterparty defaults, the swapped Treasuries are automatically forfeit.
While collateral transformation is highly profitable in the short term, its about as far from a "can't lose" proposition in the long term as you can imagine. One black swan event and the megabanks are back to Congress with hat in hand.
Meet the new bank, same as the old bank.
Conclusion:
Despite their public protestations to the contrary, Bank of America has not changed. The "new" BOA is the same as the old BOA, it just has new PR. While these banks will no doubt make billions in paper profits over the near term via collateral transformation, I wouldn't want them in my portfolio for fear of getting stuck with the check. These banks' problems are structural, not cyclical.
Investors should keep a weather eye on the horizon when it comes to financials, as those who cannot remember the past are condemned to repeat it.
Disclosure: I have no positions in any stocks mentioned, and no plans to initiate any positions within the next 72 hours. I wrote this article myself, and it expresses my own opinions. I am not receiving compensation for it (other than from Seeking Alpha). I have no business relationship with any company whose stock is mentioned in this article.